October 17, 2014
0

found this helpful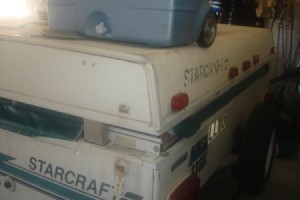 I have an old Starcraft pop up, whose shell won't go all the way down. All the sides seem to go down at the same rate, but with about three inches to go, the entire thing stops. As far as I can tell there are no blockages. It continues to crank the final few turns, but to no effect, as if the cables are turning, but the top doesn't budge.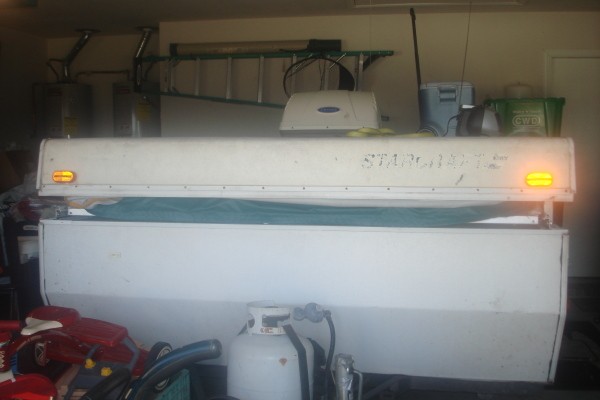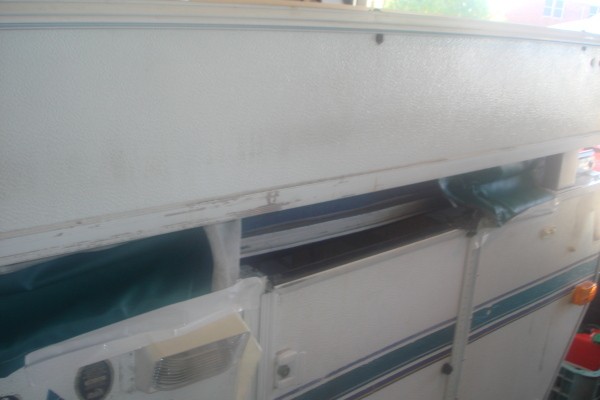 By Troy S.
Answers
February 9, 2016
0

found this helpful
Best Answer
Hi Troy,
My Starcraft camper does the same thing. Make sure that you tuck as much of the tent fabric toward the center as you can. what I do is pull down each corner manually and then latch each one of them.
We latch one corner and then going on a diagonal latch the opposite corner. Hope this helps. Mike
December 25, 2017
0

found this helpful
Hi guys! I picked up a Starcraft a week ago. Seller was supposed to come back and walk me through it but went M.I.A. instead. I put the pup up and then could NOT get it down. Until today. It's not the same situation, but Lord talk about frustrating. Key was understanding how the pieces stopped the pup from going down. There is no rod. It's a simple cable controlling everything.
July 18, 2018
0

found this helpful
I have a 2013 Rockwood Palomino 4120 popup. The top wouldnt go down immediately before our first big trip. I tried cranking back up and back down several times with no luck. Eventually I found that the telescoping column at the high corner was hung up inside the steel channel, and that pushing hard opposite side of the hard top freed the column to go all the way down. Hope this helps!
Answer

this Question

...