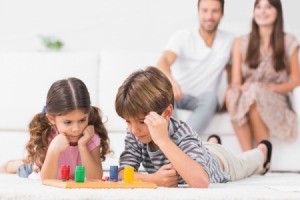 Does anyone have a cute saying about the "rules" pertaining to using the toilet in a household that has a septic system? I would like to post it in the bathroom. I really don't want to explain to everyone that visits us what not to deposit in the toilet.
Recently we had a problem with our septic system due to someone flushing a feminine product down the toilet. I don't think many people are aware of the fact that when you have a septic system in your home that the only thing that can be flushed is toilet paper besides what Mother Nature requires us to do.
Tissues, condoms, and feminine products may cause pipes to clog which can be expensive to repair. I think even if you have public sewers, only toilet paper should be flushed. Thanks for any ideas.
"Mike"
Answers
By Cheryl from Missouri (Guest Post)
June 24, 2005
0

found this helpful
"The toilet is not a trash can."
By sandy (Guest Post)
June 24, 2005
0

found this helpful
funny i thought it would be automatic whether or not you have a septic tank that people would not flush feminine products.
there is a saying in office bathrooms "if you sprinkle when you tinkle be a ssweetie and wipe the seetie."
maybe you could just print up a sign that says. soemthing like unless it used to be food or is toilet paper dont flush it.
good luck
By Edie (Guest Post)
June 26, 2005
0

found this helpful
If it's yellow, let it mellow
It it's brown, flush it down!
By Steph (Guest Post)
June 27, 2005
0

found this helpful
I really don't want to sound gross or ignorant, but how else are you supposed to dispose of feminine products. Not pads of course, but tampons.

June 27, 2005
0

found this helpful
I was wondering the same thing about tampons... I've always disposed of them in the toilet, even when I had a septic system. Never had a problem.

June 27, 2005
0

found this helpful
To dispose of tampons, keep plastic bags available in the bathroom, wrap in toilet paper then throw into trash. This is how my daughter handles it, if anyone has another idea, please let me know. I keep feminine products in a covered decorative basket marked "For Girls Only" for that "time". Every septic system in our area varies, depending on the soil saturation on their property.
Some have a piping system in them, like ours. That is where the clog can occur. We didn't get to choose the system, the inspector makes that decision before the house is built. At least that's the way it is in our area.
By Samantha (Guest Post)
February 17, 2006
0

found this helpful
Regardless of what kind of system, or where you are, feminine products should be discreetly wrapped in tp and THROWN AWAY--trash can, not toilet! Think of the signs in all the public restrooms. A pink can with a lid is great if you have a lot of female guests you're not comfortable speaking about 'certain things' with.
By imaqt1962 (Guest Post)
February 17, 2006
0

found this helpful
i use old toilet paper rolls to stuff mine in.no one sees what is inside and just thinks it is an empty roll in the trash
isn't funny how we women have no trouble talking about personal things like this to a total stranger?
Read More

Answers

I am looking for a copy of "House Rules". It lists sentences such as, "If you open, close it." "If you drop it, pick it up.", and then it ends with "If it cries, love it.". It's not exactly as I wrote it, but I hoping someone will understand what I mean. I would like to have all the sayings that were listed. These sayings were in a frame. Over the years it was misplaced or lost. I tried searching the Internet and did not have any luck finding anything. Thanks for your help.
By it's.only.me
Read More

Answers