There are a lot of neat crafts you can do with acorns. It is important to clean and dry the acorns before using them for crafts to avoid pests and mold.
To clean them, fill your sink or a large bowl with water. Dump the acorns in and soak them, gently swirling them in the water to remove dirt and insects. If they are particularly dirty, you can gently scrub them with a soft brush.
Remove them from the water and lay them out in a single layer on paper towels. Gently roll them around and allow them to dry for awhile.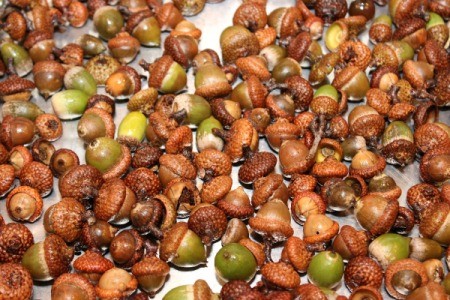 Preheat the oven to 175 degrees F. Place the acorns on a cookie sheet in a single layer.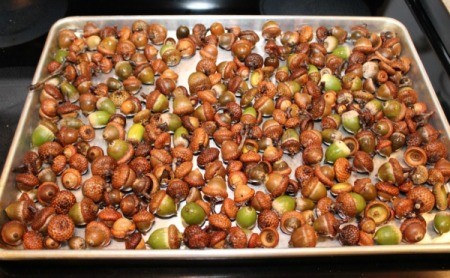 Bake them in the oven for 2-3 hours. You may want to slightly crack the oven door to allow excess moisture to escape. Occasionally move the acorns around. Allow them to cool completely before storing them.