Preventing Head Lice
Solutions
Share on ThriftyFunThis page contains the following solutions. Have something to add? Please share your solution!
If you let your kids use those headphones at media centers or music stores, it is the same as sharing a comb with all the people who have used it before. Lice can climb into their hair this way.
Also, here are tons of natural and nontoxic, tried and true tips on lice treatment and prevention. Some of these I have never heard of. Here is the link:
http://www.earthclinic.com/cures/lice.html
There are a lot of good ideas here on lice prevention.
By Robyn Fed from Hampton TN
I had a terrible time with lice when my son first started school, they were so bad I had to cut his hair to a quarter inch long! These three tips worked to prevent them.
Wash your children's hair every night. Lice need approximately 24 hours to feed and lay eggs. This washes them out and you never get the eggs. Yes, I know children hate to wash their hair, but they hate lice treatments even more.
Use some kind of hair product on your children's hair. I used mousse and hairspray and they both work. Any kind works, I just used the dollar store ones. If you put it into wet hair it won't get stiff. Just make sure that the hair is fully coated. It takes a lot less product than you might think. This works to keep the lice from adhering themselves or their eggs to the hair shaft.
In winter, when you get the notices from school that lice have been found, have your children put their outerwear into the dryer for about 10 minutes every day after school.
I did all three of these things and my children never had lice after that first year.
Source: My son's K-4 school nurse.
By Jen from Lancaster, PA
Children's hair can easily transfer lice when they are sitting close together, on rides such as carnival rides, such as roller coasters. Going through the hair with a lice comb should take care of any potential problems.
Metal nit combs and long toothed lice combs are best. The plastic ones do not work as well. Putting conditioner on hair before slows them down and lets you see them better.
By Robyn Fed from Tri-Cities, TN
Questions
Ask a QuestionHere are the questions asked by community members. Read on to see the answers provided by the ThriftyFun community or ask a new question.
When a child gets head lice often, what can I do?

Sharon from Bolivar, MO
Answers
Read More Answers
My boyfriend has a two year old daughter he gets on weekends and he brings her over to my house with my two young children. Every time he brings his daughter back to her mother, her mother claims she has head lice. My boyfriends ex wife also claims it's only the nits that she comes home with, but my kids have never had head lice and neither have I or my boyfriend. Plus my daughter gets checked at school every week.

My boyfriend's daughter has also in the past several months come in contact with other children and his ex wife has still said that the every other weekend he does have her, she calls and tells him that his daughter has head lice. So, is possible for only one child to get nits in her hair when no one else in the household or any one who has come in contact with his two year old daughter has it?

Sunnie from New Orleans, LA
Answers
March 19, 2008
0

found this helpful
Probably not.
Next time your boyfriend brings his daughter over, use RID or another treatment on everybody (including the adults) as a precaution. Wait the recommended time frame (I think it's two weeks) and do it again.
Be sure to wash all linens, spray upholstery (furniture as well as car) with Lysol, etc. beforehand.
Keep everybody squeaky clean.
My kids never had head lice thank goodness -- but I would go through the above motions whenever any of their friends came down with them, and the precautions I took probably helped.
This way *if* she is picking it up from your house (and she's probably not) you can tell her mom what you've done to prevent her from getting lice at your home.
March 19, 2008
0

found this helpful
It's possible that the ex-wife isn't treating her house. I had a similar problem. The nits must be removed because that is what hatches to create a bigger mess. I used Rid or a store brand and spray created to kill lice. It's no big deal to get head lice--they love clean hair; the problem is that all parties involved have to clean and treat the problem. It involves many wash loads and don't forget to spray the mattress. Just check the instructions and possibly contact her pediatrician since she is two.
God bless you!
Read More Answers
July 10, 2012
0

found this helpful
My daughter's friend was at our house playing for several hours. Later that night her mom called to tell us that she found out she has lice. I have checked all of our heads thoroughly several times and washed, cleaned, and vacuumed the entire house. I bagged up any toy that she could have even came in contact with. The pediatrician said it could show up for a couple of weeks. Do I need to keep my daughter from activities and other friends just because she was exposed? I feel like I'm just punishing her for no reason.
By Jen R.
Read More Answers
February 18, 2017
0

found this helpful
It requires a lot of work to get rid of head lice, so prevention is vital. This page explores the idea of using hairspray for lice prevention.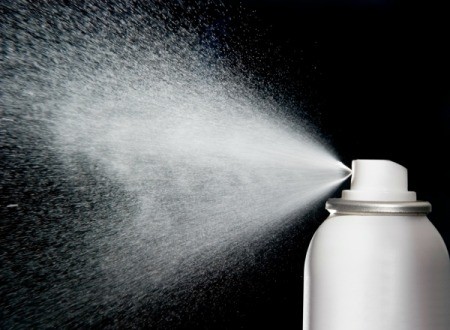 Archives
ThriftyFun is one of the longest running frugal living communities on the Internet. These are archives of older discussions.
September 18, 2009
0

found this helpful
Children will soon be starting back to school and unfortunately head lice are a fact of life. But I learned that putting hair conditioner (the cheaper the better) in the hair every night prevents the critters from laying their eggs, they prefer clean hair. So hair conditioner every night and wash it out in the morning and you should keep the cooties at bay.

By Cheaperthancheap from Boston, MA

Answers:
Hair Lice Prevention
My hairdresser said to put a little bit of gel or hairspray in my children's hair everyday, because the lice can't "breathe" because of the stickiness of the products. Since I have been doing this, we haven't had any problems. (08/01/2006)

By Jennifer
Hair Lice Prevention
A good trick is tea-tree oil. Put some in a water spray bottle with the water, and spray it in each morning when doing your childrens' hair. I used to work in an outback community where they were on all the kids. They would cuddle me and sit all over me, play with my hair. The spray stopped me getting them. It also made me wonder about the "nits only like clean hair" theory. I washed my hair with conditioner every morning, and didn't get them. Yet the Aboriginal kids all had them, and they didn't wash their hair at all. (08/02/2006)

By katvn
Denorex Shampoo!
When our kids were in school (we now homeschool and don't have lice problems any more) we washed their hair daily with Denorex whenever we got the note from school saying someone had lice. Denorex extra-strength contains coal tar, an old-time remedy for lice. Apply to hair as a normal shampoo, let sit for ten minutes, then rinse and style as normal. The coal tar kills any lice and breaks the laying cycle of the eggs (nits). It is also much safer for your kids than that icky pesticide shampoo, which can be absorbed through the skin. (08/02/2006)

By Susabelle
Hair Lice Prevention
Each morning before school spray Listerine water and comb or brush hair. Take spray bottle, fill with water and a couple caps of Listerine. You cannot smell Listerine after it dries, but the lice can.
(08/27/2006)

By Sharon