Printing Roses Using Celery Stalks
Solutions
Share on ThriftyFunThis page contains the following solutions. Have something to add? Please share your solution!

This is a project that can be done by all ages! It all begins with a stalk of celery.

Total Time: up to 1 hr
Link: http://www.bargaingardencottagedesign.com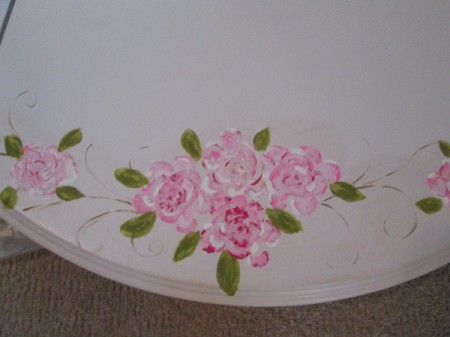 Supplies:
1 celery ($1.69)
3 craft paints ($2.97)
3 sponge or bristle brushes ($1.00)
1 scrap paper to check the print ($0)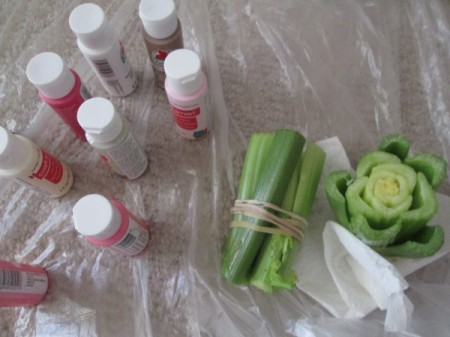 Steps:
Cut your celery stalk off leaving a base about 3 to 4 inches tall.


Choose paint colors that blend well to make flowers. Try 3 to 4 different shades and apply to the cut end of your celery using brushes to add small amounts of paint, alternating colors that look like petals visually.
Use scrap paper to pre-stamp your celery for the look you want before adding to your object. This is done to see if you like a heavy look or a muted look.
This is a stamping technique done with a veggie and left overs can be eaten after your hard work!
I love craft painting with stencils and stamps. And not all stamps have to be expensive. I have seen them carved out of erasers, foam rubber, even potatoes. How about celery? If cut near the root end and used as a stamp, celery leaves a surprisingly lovely "rose" imprint- let me show you how!
Total Time: 1 hour
Yield: Endless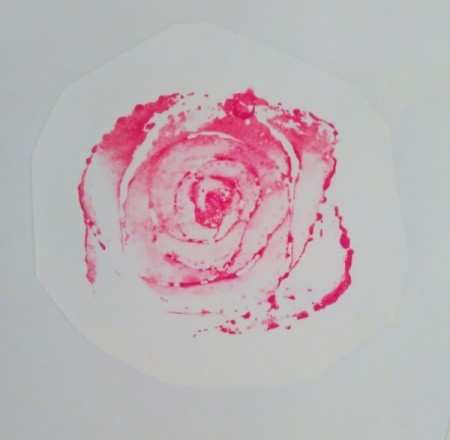 Supplies:
1 bunch of celery per 'rose' desired
sharp, un-serrated knife
acrylic craft paint
sponge brush
paper for printing
paper towels
paper plate
Steps:
Gather all supplies. Wash and dry your celery very well.
Cut your celery near the root end with a smooth knife. Your cut must be neat and parallel to the root end to make a flat stamp. The closer to the root you cut, the closer together your 'petals' will appear.
Turn your celery cut side down on a paper towel to make sure it drains completely. The stamp must be very dry.
Pour a small amount of paint onto your paper plate. Brush it smooth and fairly thin. Practice makes perfect and you'll learn as you go how much paint gives you the look that you like the most.
Make sure your celery is dry. Dab it into the layer of paint until the cut end is covered. You can use your foam brush to help even out the paint on your stamp. I find that less paint works the best.
A firm surface under your paper yields the best results. Gently place your stamp on the paper, being careful not to let it slide around. Use slow, firm pressure to stamp; then slowly remove your stamp - viola! A lovely rose print from a humble celery stalk! Enjoy!
I cut off the end of a celery stalk and it looked like a rose. I had to post it, it was so cute. I didn't know they looked like that! Interesting!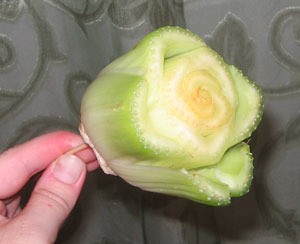 Read More...
Videos
Don't throw away the end of your celery bunch, use it to create these beautiful painted roses. Learn how to make it in this short video.