I confess, I love clothes! I love shoes and handbags, costume jewelry, and art. As a creative individual with limited funds, I have scoured thrift shops for years on the hunt for bargains. When my sons were young I clothed them in second hand, like-new clothes that saved us so much money and they looked great! I would look for interesting things, like t-shirts with cool graphics that could be cut and appliqued onto jeans, etc. to create entirely new and original looks.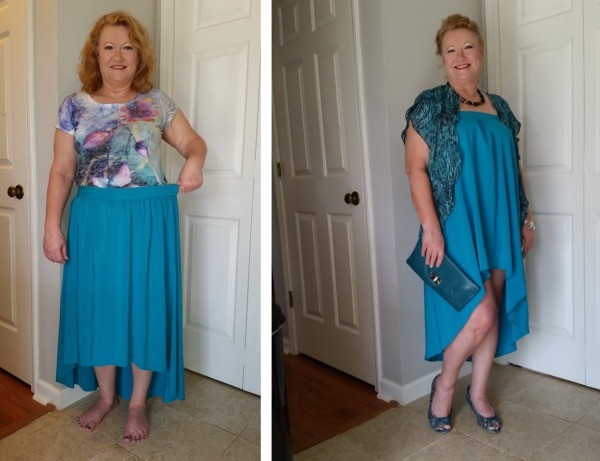 As the oldest of six children, times were tight when I was a child. We often received boxes of hand-me-downs from others and were happy to get them. My grandmothers sewed clothing as well. It is no wonder that I learned to be frugal and yet use my own creativity to imbue freshness into older, no longer fashionable articles of clothing.
Today, as an empty nester, in addition to many other creative outlets, I continue to re-purpose outdated clothing. This also helps saves hundreds of pounds of fabric from ending up in waste sites. It is sometimes a slow process to find things that will work in a refashion project, but the results are worth it! I often find great items for as little $.50 that others overlook.
I encourage anyone who might never have considered it to give it a try! Get those creative juices flowing and strut your shine!