My husband, two kids 11 and 6 and I are moving in with my mom. We are very excited! My husband and I are going to have our bedroom in the basement. The basement is a mess. I was wondering, instead of feeling overwhelmed, how do we start? It is a huge basement and we are excited to do this. Where do I start? Please help.
By Mary from Danby, VT
Answers
February 21, 2011
0

found this helpful
Is the basement a finished basement or is it just the bare walls and ceiling. If it is unfinished you will have to pick the area that you want your bedroom and then frame it in with 2x4s then either use dry wall or paneling of some kind. If there are some plain cement block or poured cement walls, some people leave them as is and just paint them----if I were doing it I would want to dry wall or panel the cement walls too. For the ceiling some people put in what is called a drop ceiling and some dry wall it. Myself I would prefer the drywall. If you want the bedroom to be legal you will have to have an egress window or a door to the outside. For more detailed advice I would suggest talking to a contractor or your home improvement store or lumber yard. Go into this with an idea of what you want to spend.
February 21, 2011
0

found this helpful
I was thinking about the egress situation (you have to have a way to escape in case of fire) like the other poster, but I'm guessing you're talking about getting the basement cleaned out first, right?
My suggestion is to go to FlyLady - she's great at giving you motivation and ideas about decluttering and tackling those big jobs. http://www.flylady.net/index.asp
February 21, 2011
0

found this helpful
The first thing you need to do is "claim" your area. From the way you described it there is alot of stuff in the basement. Choose what section you want to make into your bedroom area. Then start at the door outside or the stairs and begin sorting, stacking and throwing out everything from the exit to the bedroom area. You might want to make specific piles: yard sale, holiday, trash, give away, garage/shed, etc. Once you make it to the bedroom area begin removing the clutter from that area with the same process you used for the clutter to get there.
Once you have your area claimed you can start with the previous recommendations.
You also need to consider the humidity of the basement. Some basements need a humidifier to reduce mold and mildew (helps if you have allergies too). If there is a wood stove in the basement you may not want your sleeping area close to it ang getting very hot. Of course if there is a bathroom in the basement you may want your sleeping area close or next to it. If it has a cold floor you may want to consider getting a remnant from a carpet store to cover the floor from the steps to your area and maybe even your area.
February 22, 2011
0

found this helpful
Good ideas here already but I'd like to add that you should make sure you also have a working smoke detector in the basement and, especially if the furnace, etc. are in the basement and are run on anything other than electric, to also install a carbon monoxide detector. Have fun with your new adventure. :-)
February 23, 2011
0

found this helpful
As a professional cleaner, I would recommend pick one spot to start then work in a circle around the room, picking an area to put storage bins, and start working, this works great for me.
February 23, 2011
0

found this helpful
I either work from the center out, meaning you don't have to crawl or lean over things on the floor to get to "like things".
Or, I take the garbage out first, then set up a chair with three boxes close...store, sell, donate. Keep putting things in all three, then keep going. You will be amazed at how easy it is to get into a rythmn!
Good luck!
February 23, 2011
0

found this helpful
It's like eating an elephant; one bite at a time! I've been in your shoes, and my advice is to put on some upbeat music, and start with just one shelf, or one spot then go for it! Good luck!
February 23, 2011
0

found this helpful
Check out www.flylady.com as she has lots of ideas for how to get rid of clutter without feeling overwhelmed. One idea central to her philosophy is to use a timer and work 15 min. at a time. Good luck and have fun!
February 26, 2011
0

found this helpful
My suggestion is to clean out the garage if need be to make room for garage sale items. This way you can organize anything worth anything into a garage sale. This will help pay for some renovations and help out in the process of making the space yours.
Since the space is so large I would suggest putting in an area for family time with possibly a kitchenette area so you and your kids can get away and have your own family space. This set up worked for us when my Mom moved in with us. Good luck, it can be an exciting time, enjoy!
Answer

this Question

...
What can I use for space savers and room dividers?
Answers
July 24, 2017
0

found this helpful
Large PVC or ABS pipe can be cut into 12 inch long pieces then stacked in a triangle and hot glued together. It makes great storage for shoes, balls, gloves, etc. If you cut the pipe in 2 inch slices you can glue them end to end and create room dividers.
You could nail 4 pieces of 1x2 trim together for a frame to go around the pipe if you prefer. You can hang smaller PVC from the ceiling with dog chain to use as clothes racks. Then assemble a PVC box to stack baseball bats, hockey sticks or whatever you have. Have fun & let him help create his room!
July 24, 2017
1

found this helpful
Large bookcases make for great storage AND wall dividers!
July 25, 2017
0

found this helpful
You can have stackable decorative crates
July 25, 2017
0

found this helpful
it is according to what you need the space saver to do. Is it to give privacy - or give closet space - or to just give a more pleasant feeling to the room?
Bookcases are good but if not fastened to something they can tip over easier than most people realize. If there will be in "rough housing" going on then please take than into consideration.
I have always like movable dividers because you never know when you will want the space back or just a big room for a few days. Some of the deeper "boxes" that are so popular with teenagers (sold at WalMart, Target, Amazon, etc.). These stack and you can put a lot of stuff in one of these. You can stack them at different heights and have them face in different directions if needed.
Screens are also good if space is limited and these can be foldable, movable, on tracks or just folding sets. There are also curtain dividers as well as rope, chains, etc.
Here are a couple of links that have some good suggestions/ideas. Be sure to check out the one made out of pallets!
https://www.buz ozxxZ#.eqV2jLYYQ
July 25, 2017
0

found this helpful
Here is a pretty cool room divider kit for a nice price:
Answer

this Question

...
June 2, 2004
0

found this helpful
My basement is old and gross. The ceiling is low and there are spider webs all over the place. I would like to turn my basement into a part of my home I don't mind going in. Any ideas how I can fix it up and get rid of the old, gross look.

Thanks, Rhonda from Pennsylvania
Answers
By Anne H. (Guest Post)
June 3, 2004
0

found this helpful
The first thing you have to do is clean the heck out of it. Then you will know what you have to work with and just getting something cleaned up will make you feel better about it and ignite your imagination. I am not sure what your walls are like but painting the walls and ceiling would a light color would make all the difference in the world. And getting some carpet on the floor would help a ton. Also Ikea has some pretty cheap wood flooring. It's easy to install and comes in various colors.
June 6, 2004
0

found this helpful
To get rid of musty odors and smells in the basement, try this. Add one to two pounds of Zeolite poured into pantyhouse and hang several bags in the basement where air can flow through. If carpet is musty, sprinkle Zeolite granules onto carpet, let set for 24 hours and vacuum up.
By Mike M (Guest Post)
January 1, 2006
0

found this helpful
You should check out the book on basement remodeling sold at http://www.basementideas.com. It's got all the tips on how to do a complete remodel.
Answer

this Question

...
I'm planning to (cheaply!) renovate my basement, which is finished. I need advice on how (if at all) I can remove a small wall (made of fake/plywood wood paneling) without having to remove all or part of the suspended ceiling that is partially attached to this wall.

My plan is to prime and paint the wood paneling, install new lighting (track), and buy new designer ceiling panels. Is there a way for me to "cut" out this wall?

Terry from Washington, DC
Answers
September 24, 2008
0

found this helpful
The most important question that must be answered first... is this wall supporting things above it? If so find another project. If not you might try using 2x4's to make a frame to support the tile while you do the removal. Also another important thing to note... any electrical wires in here? Be carefull.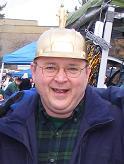 By Gerry (Guest Post)
September 28, 2008
0

found this helpful
I have a wall in my shop 20 x 17 that is 6 feet from the back wall (17) and i wan to remove it. I want to place a 2 x 10 beam on both sides of the wall. Put a post in at 2 feet from each end and then take out the wall. Will this support the roof.
Please email me an answer with the specification for the beam -- to ger_will AT yahoo.com Thanks
Answer

this Question

...
I have a corn stove I was going to hook up in my basement. Someone suggested since my window was broke, why don't I run the pipe out that window. It comes with a wall fitting around the pipe. But I have to hold it in the window. I didn't want to use plywood.

The window is your plain small hole in the foundation in a grey metal frame. The windows pops out easy, so I can then run the pipe up the side of house with proper distance from house and double wall pipe. I also have my walls painted with a fire resistance paint. I'm going to paint around the pipe also. Thank you so much for your time.

So, are there any fireproof fittings, box, or case to put in the window then the pipe?

Robin
Answers
October 30, 2008
0

found this helpful
I really don't know what type of stove you have here, but I do think you should check with your house insurance policy before you rig something like this up. It may affect your policy to have a stove such as this, and there may be specific fire regulations regarding chimneys.
Answer

this Question

...