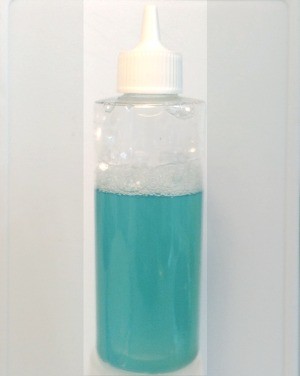 Saving that jar or bottle for that special use you've found can be nice until you try getting all the label glue off it. Then it can be a pain. Not any more!
If you have successfully removed all the label and there's still a layer of sticky glue, let the bottle or jar dry completely. Then apply a generous layer of any kind of grease or cooking oil.
Now, you can take a dry Tuffy and scrub and scrub and scrub the jar and get a little of the glue off. I've done this many times and finally given up, thinking 'Well, it'll eventually wear off'.
Here's my discovery. I took the label off a bottle and applied a layer of oil on the remaining glue. I set the bottle aside. I forgot about it and didn't notice til a couple days later. I rubbed it with a Tuffy. No scrubbing. Every trace of glue easily came off.
During the 48 hours of sitting, the oil had dissolved the glue, it was no longer sticky. It came off along with, and just as easy as, the oil. If it works for you, do let us know.