April 18, 2012
0

found this helpful
Top Comment
This is one I have experience with! Every time you take a shower or bath, take a safety razor (those plastic throw-away, 10 in a bag ones) and gently shave off the top layer of dead skin. Do not press hard enough to make it bleed, just the dead skin. Eventually the plantar wart will surface and be removed by your shaving off the skin. I was in my 20's (the time most people get them) and my general practioner was an old M.A.S.H. doctor, serving in WWII and Korea. He had lots of remedies nobody ever heard of. I got rid of my plantar warts.
This doctor also stopped my dad's continuous hiccups by this doctor seating my dad in an office chair and putting my dad unconscious for a few seconds by pressing on the arteries on either side of his neck. (Don't try this at home-let a doctor do it) My dad's hiccups were gone!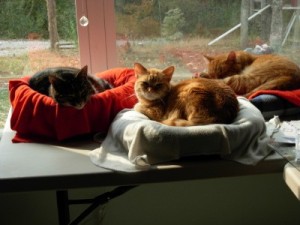 April 19, 2012
0

found this helpful
I went to a dermatologist as a teenager for a plantar's wart. The doctor I was supposed to see was not there, so another subbed for him. Bad deal. His routine included cutting, freezing, cauterization in an order I do not now recall. This torture went on for three or four visits.
Fortunately for me, the last time I went, that doctor was absent and the doctor I was originally scheduled to see took me on. His approach, which was one of those "Try this. If it doesn't work come on back" types of suggestion, was to apply either nail polish or nail polish remover; sorry it was so long ago I have forgotten. Whichever it was, it worked.
Surprisingly, the solution that worked for me came from a young doctor. The other doctor was considerably older. I say surprising because the remedy that worked is a kind of "old wives tale" that is handed down from generation to the next and is something one would expect from an older practitioner.