My husband can't seem to get rid of these warts on his knee. We've let the Derm Dr. freeze them, but it didn't help. In fact, they are multiplying. What can we do?
By Kelsie from Grand Blanc, MI
Answers
November 5, 2010
0

found this helpful
Best Answer
Put some duct tape over them and leave it all day, remove only at shower time and reapply. It takes several days but our doctor told us to try this and it really does work and so simple and inexpensive!
November 5, 2010
0

found this helpful
Best Answer
At this point I am not sure if home remedies are going to work because they sound like seed warts to me. It would be best to go to the physician and have them cut out from below the surface. I had a seed wart once and their root is fairly far below the surface of the skin.
November 5, 2010
0

found this helpful
Best Answer
I had terrible warts on my feet. I had them frozen off they came back, tried every medication prescription & on the market, they wouldnt go away.
Finally I tried clear nail polish, a thick coat, every night for a month. Guess what? They went away.
Answer

this Question

...
I am looking for home remedies for warts.

By jen from Detroit, MI

Answers:
Home Remedies for Warts
Bandaids change them every night. (02/23/2010)
By annie
Home Remedies for Warts
I have had great success with a product called Cell Food liquid oxygen drops applied topically. Soaking the wart in apple cider vinegar works, too. I got rid of a cluster plantars warts on my foot using an apple cider vinegar tablet taped with duct tape. (02/23/2010)

By ann
Home Remedies for Warts
I too have heard about good results with the duct tape method as mentioned. peoplespharmacy.com (02/23/2010)

By KL
Home Remedies for Warts
Try the duct tape, and I know it has to be the silver kind. And if that doesn't work, go to your pharmacist. There are several kinds of over the counter products that work very well. (02/27/2010)

By Louise B.
Home Remedies for Warts
Sheep Sorrel is a weed that will be sprouting out in the spring. It gets its name from the leaf being shaped like a sheep's head. You can research it on line by typing in Sheep Sorrel.
Take the leaf and rub it on the wart until the wart turns green from the juice. The juice kills the wart and it will go away.
This is a home remedy from my mother-in-law in the 70s. It worked on my children and some friends, as well. (02/27/2010)

By littergitter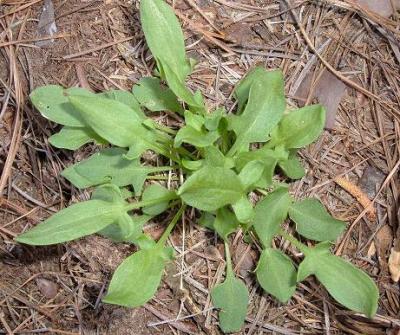 How do I get rid of like 100 warts on my leg?

Danielle W. from Hickory, NC

Answers:
Home Remedies for Warts
I used an aspirin crushed up on a band aid for 3 days straight, with new aspirin each night and it made my wart go away. (04/29/2008)

By dee
Home Remedies for Warts
Warts are caused by a virus. So until you kill the virus they will keep spreading and growing. The best way I've found for Plantar warts is to have them frozen by a dermatologist. I guess you can also use acid sold for this purpose. But its not as effective even if you use prescription strength.
(04/30/2008)

By Carol in PA
Home Remedies for Warts
What kind of warts are we talking about? The kind of tan/reddish soft ones? those are viral warts known as skin tags. You go to the doctor for those not a regular doc, but a dermatologist.
Other kinds of warts, like the whitish/clearish hard ones. There are a lot of different stuff for those OTC. Ask the pharmacist.

Now, this might sound odd, but my Grandfather, from Ireland had me rub a penny on the wart 22 times then throw it over my left shoulder with my right hand and not look back for it. In about two weeks the wart was gone.
My theory is that it was the copper from the penny that killed it, so if you try it, make sure it's one of the old (like 60's or 70's) pennies.
Good luck. (05/01/2008)

By Sarah Leach
Home Remedies for Warts
A dermatologist had one of my family members drink "Instant Breakfast" and also, had him put banana peals on the warts. But if you have that many, it could be cause for concern. I would consult a doctor at least one. (05/02/2008)

By Jana
Home Remedies for Warts
I have a wart on my knee for probably 5 years now and always tried hiding it from others when I wore shorts or swim trunks. Once I bought Dry Ice and placed it directly on my wart and it hurt very badly, but did start to shrink. It did regrow though, then I tried cutting it off with a knife, also ineffective and very painful. Well hiding a big wart on my knee was harder then I thought, eventually I stopped wearing shorts and still will not wear shorts due to the embarrassing wart.

I read up on the apple cider vinegar and duct tape treatment. Seeing as how I am already drinking 2 Tablespoons of apple cider vinegar anyways I had some in my fridge ready to start the wart removal treatment. Now 4 days later my wart is half the size it was and also is turning brown and has spots all over it so I figure it's working. It has become very painful, but seeing results this quickly makes me fight through the pain. I am sure in 2 or 3 more days the pain will stop and the wart will turn completely black and fall off and I will finally wear shorts again. Texas is very hot and pants in the summer is not the ideal apparel in the hot sun. Thank you for all your posts. (05/15/2008)

By Wart-Free in 3 days and counting!
Home Remedies for Warts
My cousins used to do this and it worked. The warts did not come back.
I have been lucky not to get them.

Get a fig off the tree and when fig is green/not ripe. At the very top of it where stem is, break stem off and put the liquid (white fluid from top of fig), directly on to wart. It goes away after doing this a few times in one week. The tree was a California black mission fig. Good luck. (06/14/2008)

Home Remedies for Warts
My son had "kissing warts" on 3 toes for over a year. He had been told they couldn't be burned off because it would disfigure the toes. His big toe and second toe were almost covered and were extremely misshapen. We tried a couple things the dermatologist prescribed and there was no change at all.

Finally I tried the liquid inside dandelion stems and after about two applications patches started coming off. It left smooth skin behind, not raw or anything. It has been about a week and a half and I expect in the next few days, all three toes will be clear of the warts. People say to squeeze the liquid out, I can't really get enough. I just open the stems of several dandelions and rub it on. (06/14/2008)

By vicki
Home Remedies for Warts
I have a wart on my nose and three on my hand. I've tried all sorts to get rid. I used fucidife cream and that really helps, also. I put toothpaste on my nose wart an it's going down really well. (02/22/2009)

By Bethany