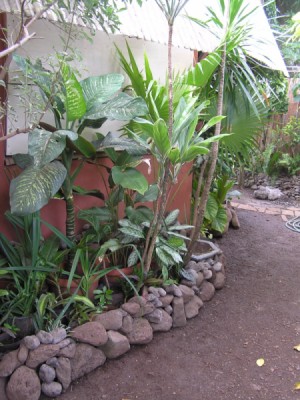 I live in Tahiti and we have a lot of rain year-round. This can be a problem when it comes to planting flowers or plants in your garden. Therefore, I decided to raise my flower beds so when it rains the water doesn't flood my plants.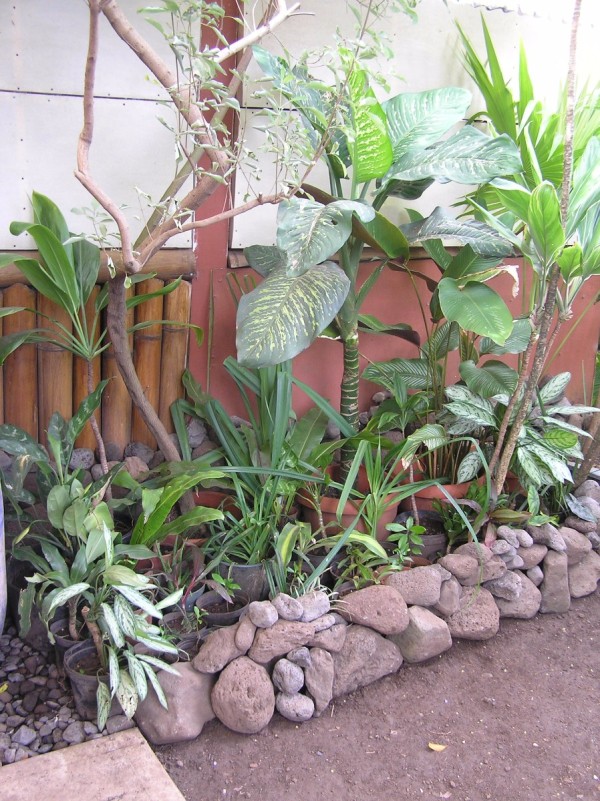 Unfortunately, when the water drains from the garden it started to erode the dirt in my flower beds and they started to crumble and wash away. In order to stop the erosion and the dirt from washing away, I needed to find a solution for this problem.
I have a river that runs in front of my home. I gathered the rocks from the riverbed and brought them into the garden. I used the rocks to start building a barrier for my flower beds.

Materials needed:
small to medium sized rocks
wheelbarrow
small hand shovel
large shovel
dirt
Start by digging a small trench along the line of your flower bed. Place a row of medium sized rocks in the trench.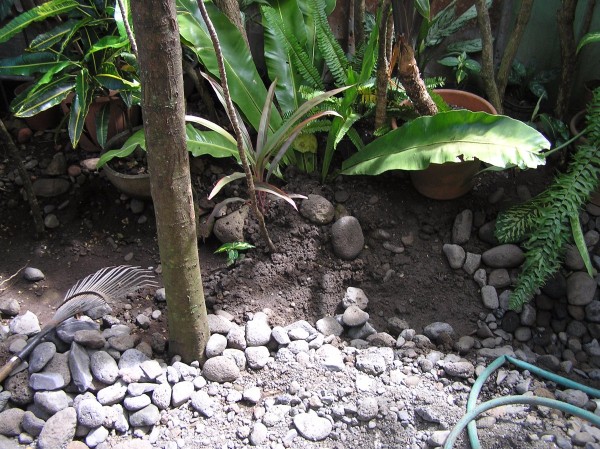 Afterwards, fill the back side of the trench and rocks with dirt. You'll need to pack the dirt down around the rocks to hold them in place.
Continue adding rocks and dirt as you build your rock wall. You're basically stacking the rocks on top of each other. You'll need to find a rock that fits well on top of the bottom rock. Adding dirt to the back of the rocks holds them in place and supports the rock wall. Furthermore, it fills and replaces the dirt in your flower bed that has washed away from the rain.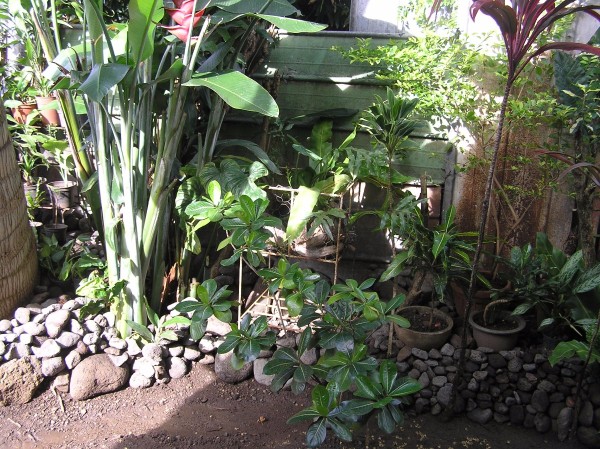 I continued adding rocks and dirt until I had made a nice rock wall that would protect my plants. Now when it rains the dirt in my flower beds is protected and no longer erodes or washes away. Furthermore, the rock wall flower beds add to the natural look of the garden.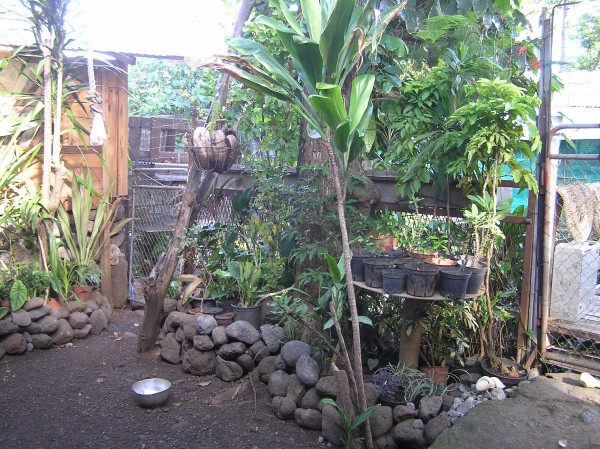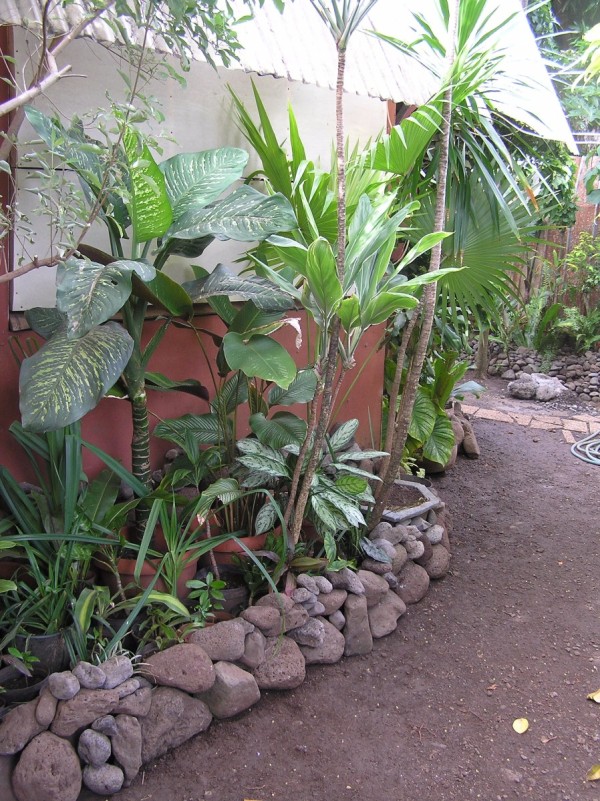 My garden is tropical and has a lot of flowers and plants. I keep the center of the yard open for the animals and walking around. Here on the islands, it's better to have a gravel yard than a yard with a lawn. Around my garden I have different areas that I have built raised rock flower beds.