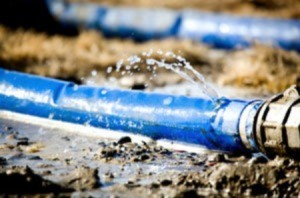 Tips on repairing a leaky garden hose.
Silicone Caulk and Tape
Get hose completely dry. If hole is tiny, fill it with rubber cement, If large, use silicone caulk. When the cement has dried, wrap the area starting about an inch from the hole with black plastic tape.
Use Copper Tubing and Clamps
If the hose is large enough inside, (like 5/8") cut it through the leak, place a piece of copper tubing inside and use hose clamps on each end of the cut. I've had one fixed like that for over 20 years. It is a good rubber hose.
Hose Menders
You can get all size hose menders at any stores that carry gardening supplies; Walmart, Lowes, Home Depot, etc. You just need to know whether you have 1/4",1/2".5/8",3/4" hose. They are very cheap.
All you have to do is cut the bad part out, insert the right size hose connector and tighten. I usually put a little vegetable oil around the insert to make it slide in easier. I also keep a plastic shoe box full of all size connectors, male and female ends for the end of the hoses, plumber's tape to snug up threads, rubber O rings, Y connectors with shut offs, if you want to run more than one hose. They also carry connectors so you can attach additional hoses to make them longer.
Buy Water timers when they are on sale. Some have batteries so they automatically go on and off when you want. With the other type, you just turn timer as to how long you want to water and they go off automatically. The battery ones are great, especially when you go on vacations as the ground still get watered.
By Dee
Read More

Comments

Create a temporary seal for a water hose or small air hose leak, with the labels from some of the plastic drink bottles. The label will come off, if you crush the bottle into itself.
Then slip the label sleeve over the leaking water hose, or air hose and apply heat using a hair dryer.
Read More...