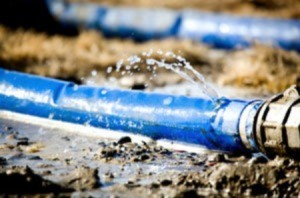 Tips on repairing a leaky garden hose.
Silicone Caulk and Tape
Get hose completely dry. If hole is tiny, fill it with rubber cement, If large, use silicone caulk. When the cement has dried, wrap the area starting about an inch from the hole with black plastic tape.
Use Copper Tubing and Clamps
If the hose is large enough inside, (like 5/8") cut it through the leak, place a piece of copper tubing inside and use hose clamps on each end of the cut. I've had one fixed like that for over 20 years. It is a good rubber hose.
Hose Menders
You can get all size hose menders at any stores that carry gardening supplies; Walmart, Lowes, Home Depot, etc. You just need to know whether you have 1/4",1/2".5/8",3/4" hose. They are very cheap.
All you have to do is cut the bad part out, insert the right size hose connector and tighten. I usually put a little vegetable oil around the insert to make it slide in easier. I also keep a plastic shoe box full of all size connectors, male and female ends for the end of the hoses, plumber's tape to snug up threads, rubber O rings, Y connectors with shut offs, if you want to run more than one hose. They also carry connectors so you can attach additional hoses to make them longer.
Buy Water timers when they are on sale. Some have batteries so they automatically go on and off when you want. With the other type, you just turn timer as to how long you want to water and they go off automatically. The battery ones are great, especially when you go on vacations as the ground still get watered.
By Dee
Create a temporary seal for a water hose or small air hose leak, with the labels from some of the plastic drink bottles. The label will come off, if you crush the bottle into itself. Then slip the label sleeve over the leaking water hose, or air hose and apply heat using a hair dryer. It will shrink to the shape of the hose giving it a temporary fix, if you cannot repair it right away.
Source: This came from a Japanese Show called "The Ito Family Dining Table" I have personally tried it, and it has worked. The problem is finding labels that aren't stuck on with super glue.
By Tim from Science Hill, KY
July 6, 2004
1

found this helpful
Do you have a drip hose that sprays rather than drips? Rather than get rid of the hose, you can re-direct the water back down into the ground where it belongs. Simply take an empty soda or water bottle (clear plastic) and carefully cut off the neck and the bottom. Slit it down one side so it looks like a "C", and push the two cut sides down into the soil over the hole in your drip hose. You can use mulch to hide it and help hold it down. The water will spray into the plastic, then run back down it into the ground. If you have multiple drip hoses joined together that tend to spray at the connection, this is a good solution there as well.
The plastic can become brittle over the summer, so just throw it out at the end of the year when you put your hose away, and start over the next year.
By QueenBeeCrafts
June 11, 2013
0

found this helpful
My hose leaks were it attaches to the sprayer. I have tried new washers and different hoses. I have 2 different sprayers and they both leak. Do hose washers come in different sizes? Could I wrap the male part with plumbers Teflon tape? I appreciate all answers Thank you.
By sassy
Answers
June 13, 2013
0

found this helpful
I did use the plumbers tape and it worked great! No leak.
Answer

this Question

...