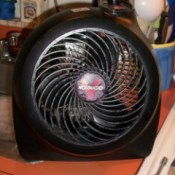 I recently bought a heater from a Goodwill "As Is" store, and brought it home only to find plugging it in set off the smoke alarm. Not good.
So, with a socket set, tiny Phillips screwdriver, and some hot soapy water, I saved the heater for a winter of efficient use.
Please don't be insulted, but unplug the unit first before you do anything. I admit to starting to cut the cord off a lamp that had a short in it and almost didn't notice in time that it was plugged in.
You have to sometimes be creative in finding the screws or nuts that keep them together, but when you do simply take them out and put them in a safe place.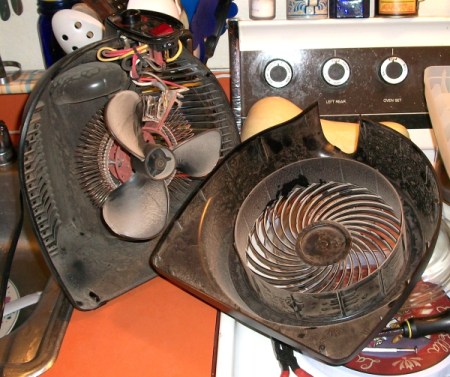 Once the heater is "apart", you can often take off the fan like you do a stove knob, simply pull. I was not so lucky with this one. However, because it spun, I was able to get the socket driver to the two nuts that held the heater coils in place.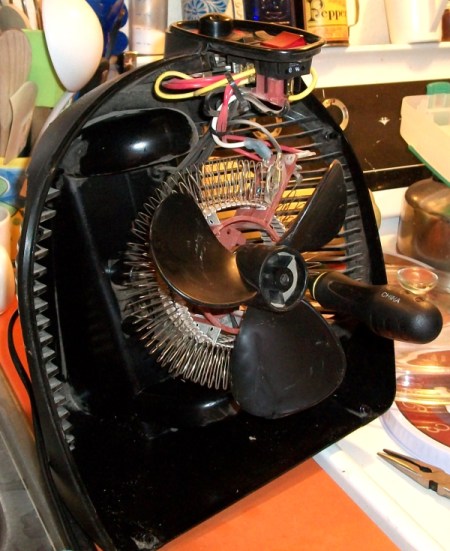 I wiped everything inside with a moist towelette or two, keeping it clean but dry. The front place was just plastic so I washed it like I would a dish.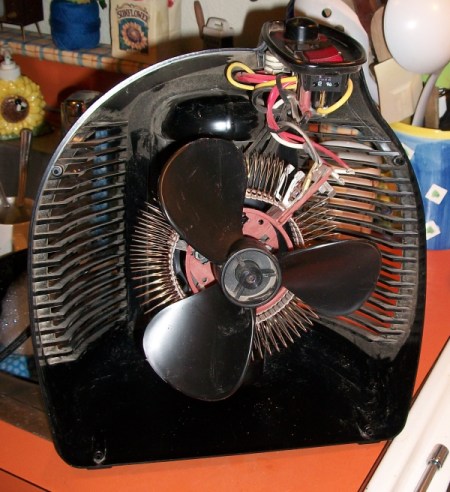 Two nuts, six screws, and about 10 minutes later, I had a working and safe heater for the winter nights ahead.
Total cost, $1.50 and a little time.
If you find a heater that doesn't work, unplug it and clean it. Just like fans at the beginning of the summer, their "innards" often get yucky over the long hiatus between seasons, and that dust can cause a lot of problems.
I hope this helps.
Warning: DO NOT run heater for at least 8 HOURS to allow any moisture to dry.
By Sandi/Poor But Proud from Salem, OR
Read More Comments
My father's house has a wall heater and chandelier on the same circuit. I came over and I heard a sound, like bacon on the stove, coming from the wall heater. I don't know year or model, but it looks older than 30 years. I shut off the breaker to the circuit, but don't know what to do next? I am a second year electrical student.
By Mark J.
Answers
March 7, 2015
0

found this helpful
If you are an electrical student, you should have access to electricians who can advise you. I haven't seen any on this site (we give advice on drape colour and how to remove stains from the carpet!) Talk to the professionals at your school about this problem. If they think you can handle it, they will explain how to make the repair. If not, call a jouneyman electrician to do the work (and then watch him do the job, so you learn!)
Answer

this Question

...