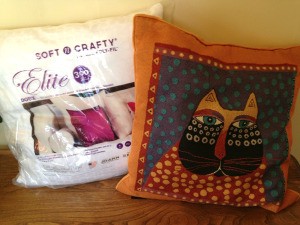 My Laurel Burch cat pillow was starting to get really lumpy. I didn't want to throw it out, so I decided to repair it. I bought a replacement fiberfill pillow form at JoAnn Fabrics using a 40% off coupon and got to work.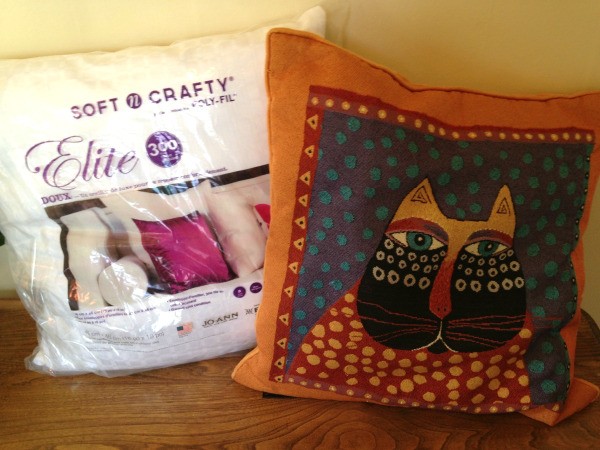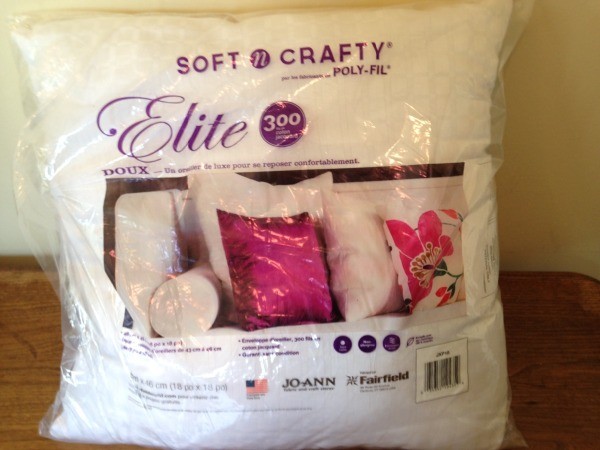 First I needed to open up the seam and remove the lumpy stuffing. Using a seam ripper, I only opened it large enough to remove the old filling and insert the new pillow form. As I chose to use a form rather than loose filling the opening needed to be a bit larger.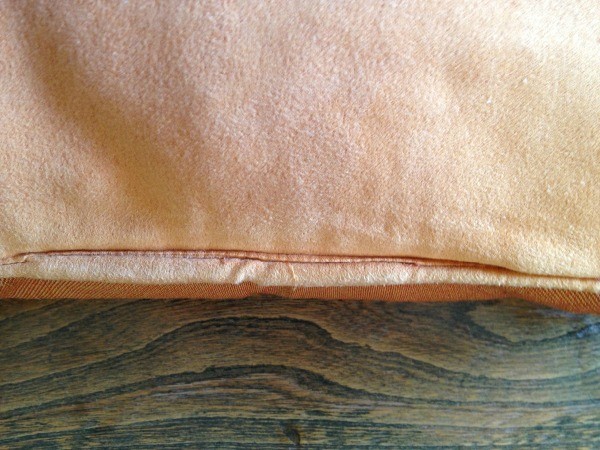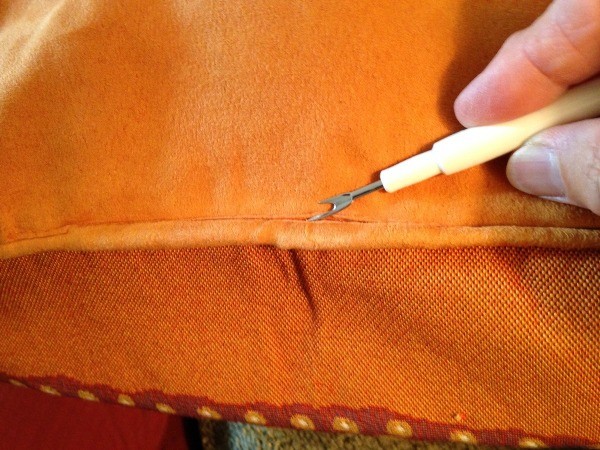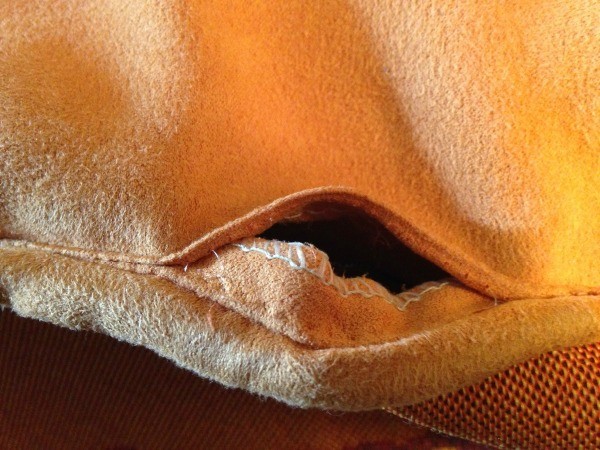 Then I simply pulled out the old stuffing.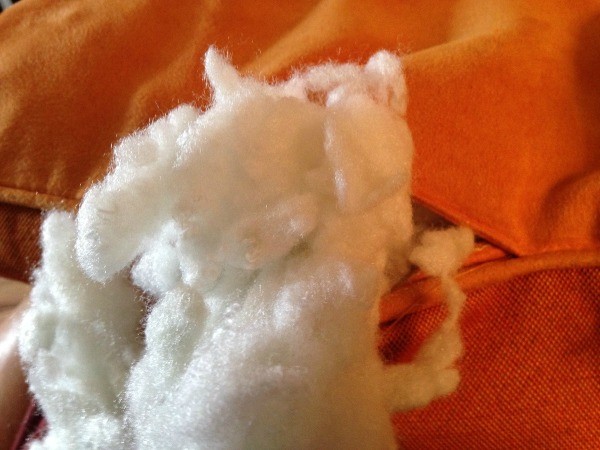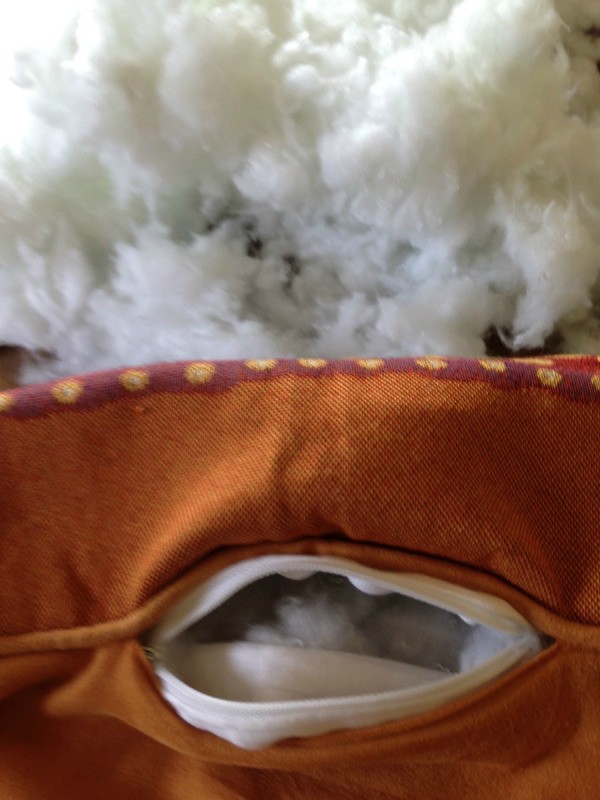 Note:
I discarded the used stuffing as it was too broken up and did not seem like it would be useful for a future project. If you are going to be doing some small projects or one where you will be packing the stuffing in tightly you might be able to reuse some of the filling.
Next I mushed up the fiberfill form and pushed it into the pillow cover. Shake and work the form into place.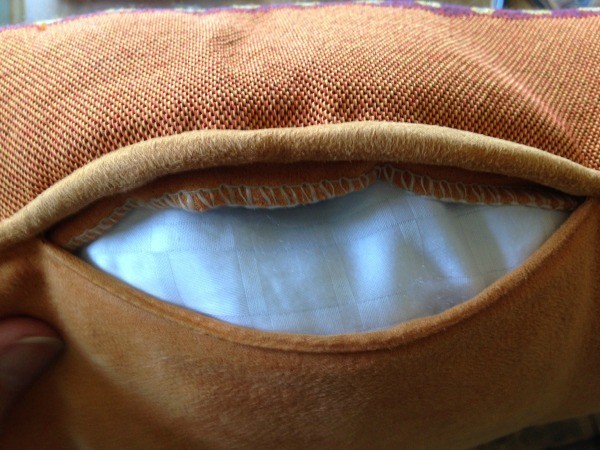 Finally using a heavy thread (embroidery floss would work well) and a larger needle I stitched it closed.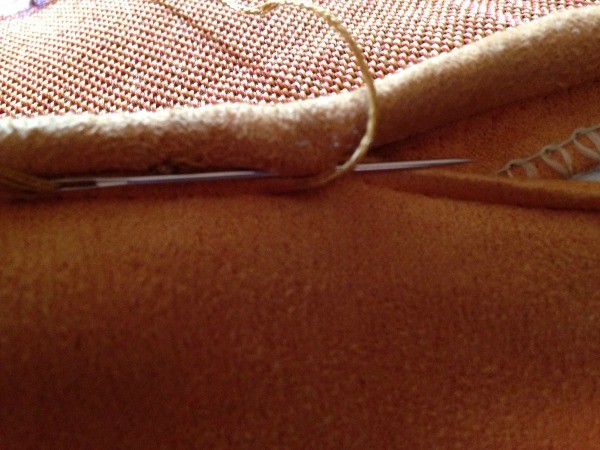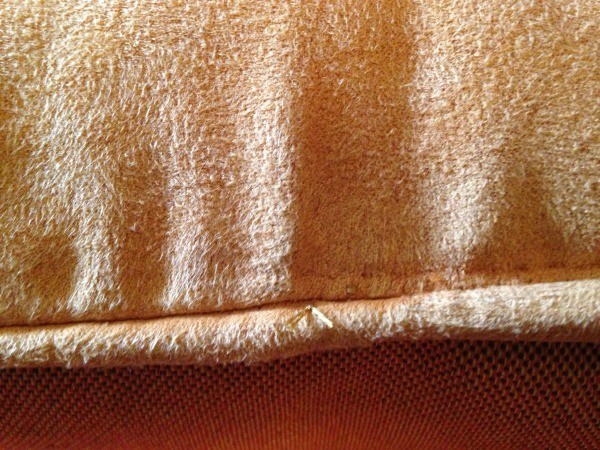 All done. Now I should get another 8 or 9 years of enjoyment of my newly repaired throw pillow.