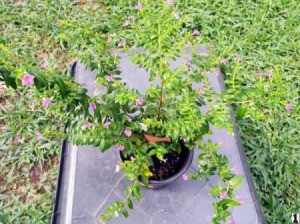 I've always admired this little plant. The foliage is rather fine, and a dark, glossy green. The flowers are dainty and numerous.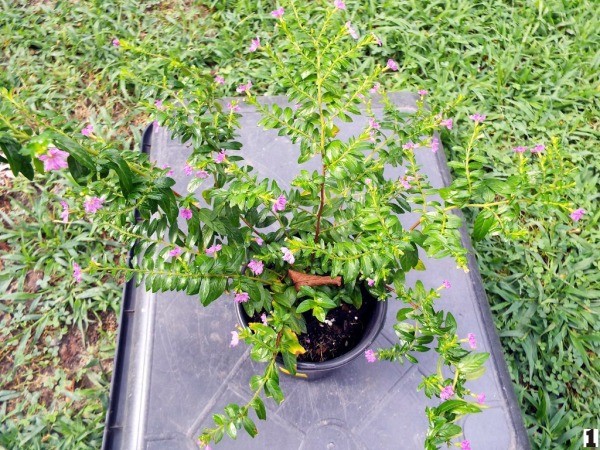 I never bought the plant because it is rather small and low growing. I don't have a rock garden, and I couldn't think of anywhere else it might be suitable unless it was mass planted.
Lowe's had little $3 pots marked down to a dollar. I couldn't resist. I bought one. I brought it home and googled some information about it's care.
I knew it originated in frost free climates, and with me being in zone 7b, I thought I would at least get to enjoy it til late September.
The rooting information was sparse, "Take stem tips and insert in rooting medium". As it turns out, that info sufficed. I took about eight 2-3 inch stem tips, removed the leaves from the bottom half and inserted them in a moist, rich medium. I did not use a rooting agent. I covered the cuttings with a dome made from a two liter drink bottle. I sat the pot in dappled sunlight.
Five days later, I expected nothing. Childish and impatient me, I lifted the cuttings. To my surprise, I found Cuphea rooted faster than any other plant I have ever propagated.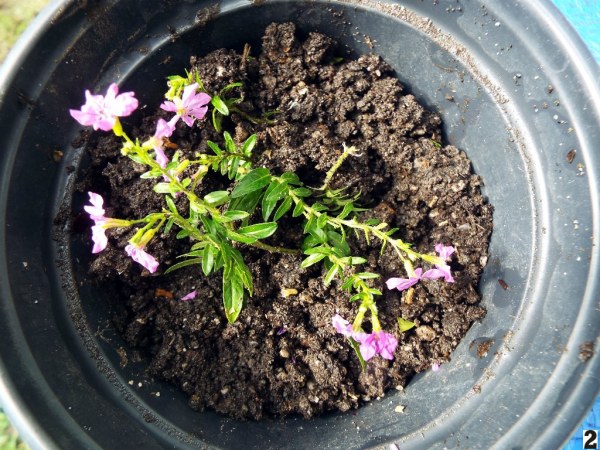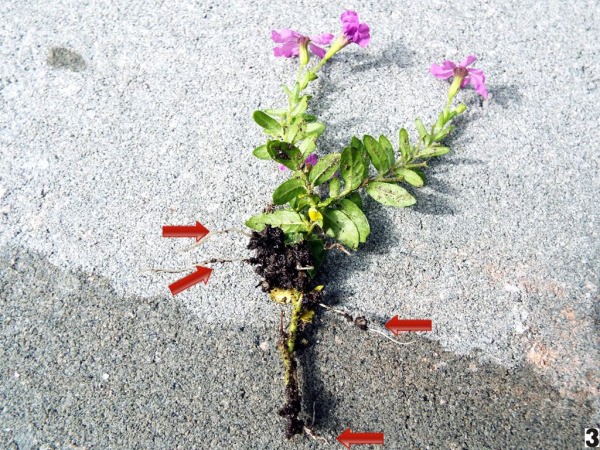 So, I have about 6 weeks to see how many rootings I can get from this one little pot. They will be small enough I can overwinter them indoors. Wanna bet I'll get enough to do at least a small mass planting somewhere next spring?
I marvel at the ability of most plants to generate a new, whole 'self' from just a tiny piece of it's former self.
For the most part, life is good.
A period of better sunlight came along. I took more pictures. They show more detail of how I prepared these cuttings.