My border bed is a lot less than I had hoped for. I blame that on poor planning and not thinking ahead. Hopefully, with proper planning and lots of referral notes, there will be a dramatic improvement next year.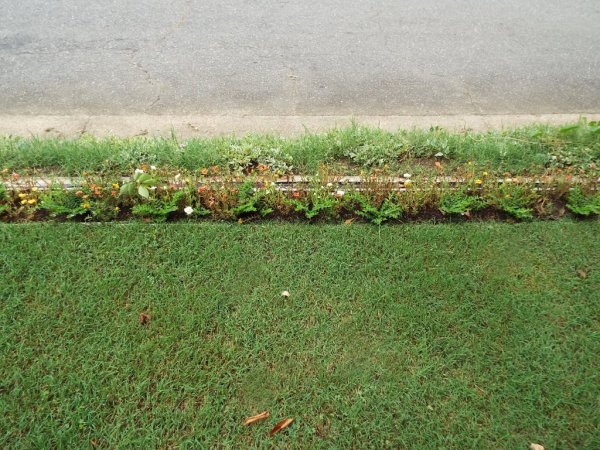 I wanted a border consisting entirely of Mexican heather. That meant buying a pot of the plant and rooting at least 50 pieces from it. The garden centers do not get these plants in early, so that was one drawback.
If I am not mistaken, the pot sold for $3.49. Buying enough plants to fill a 50-foot border, spacing the plants a one foot apart, would have cost me $174.50. With a half acre to be planted in a variety of plants, I could hardly spend $174.50 on one 50 foot strip. Hence, a need to root my own plants.
Seeing how I was quite late getting the heather started and into the border, I decided to fill in with moss rose. This did not work out well, either. Again, a late start coupled with the fact I had forgotten to add fertilizer or lime to the soil, gave me a poor display.
So now in late July, I have a sad looking border. The heather is not yet a good blooming size and the ivy I had hoped would hide supporting 6x6s is growing madly, but not so much in the direction of the 6x6s.
I hope to avoid all these problems next year by overwintering a tray of the Mexican heather cuttings. Not only will I have saved $174.50, I will have gotten a much earlier start on getting the plants set out in the border.
Last year, I did a post on rooting Mexican heather. It can be seen here.
Using this method, I have gotten a start on the plants I plan to overwinter. Here, I have lifted a clump for separating.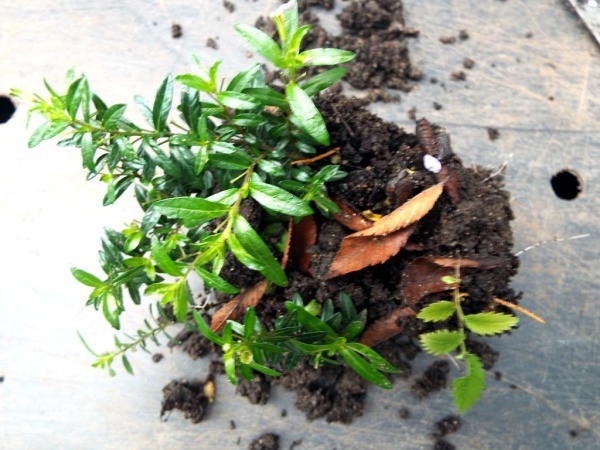 And here, on the separated plants, you can see beautiful root systems.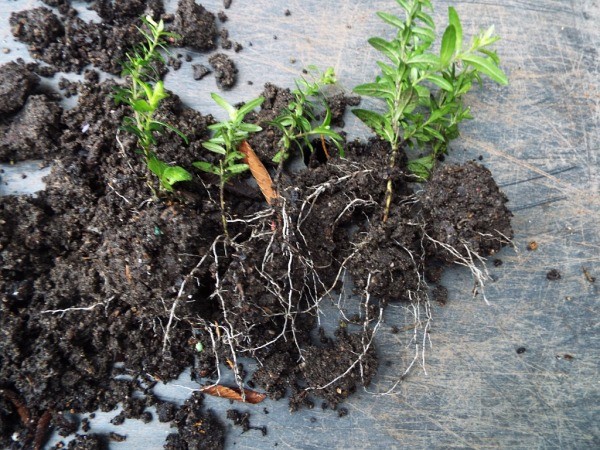 And here, I've started potting up the rootings in home made paper pots.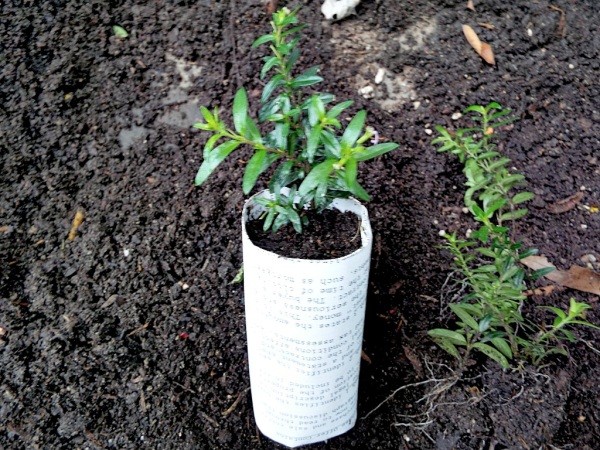 When I fill this tray, I will have 54 plants. That should be more than enough for next year's border.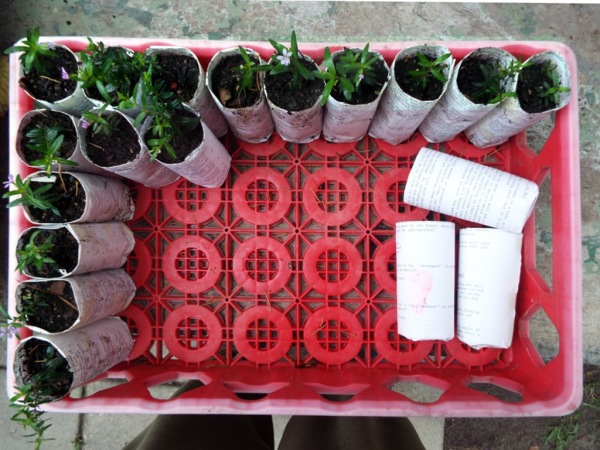 At least 2 weeks or more before the first expected frost, this compact and neat tray of 54 rootings will be brought into the house. Prior to bring it in, the plants will be sprayed to the point of run off with an insecticidal soap or Malathion, so as to insure not bringing bugs in along with the plants.
The tray will be placed under grow lights in an area where the temperature stays at near 75 degrees. A small personal fan will be placed near the tray to help prevent damping off.
The point here is not to promote lush growth during the winter and have the plants outgrow their pots. Rather, it is to just keep the plants alive and reasonably healthy til spring, almost but not quiet dormant.
Watering will be kept to a minimum. Slightly dry is better than slightly wet. They should not be fed during the winter. Hopefully, in this state of near stasis, and with the plants getting 14-18 hours of bright light each day, a couple weeks after the last frost there should be a tray of healthy plants ready for the outside.
Mexican heather is not a true tropical plant. It can stand much cooler temperatures. It will continue to live so long as it does not freeze. However, much cooler temperatures will set the plants back and will take longer for them to become established in the garden.
This method of overwintering Mexican heather also applies to full size potted plants.