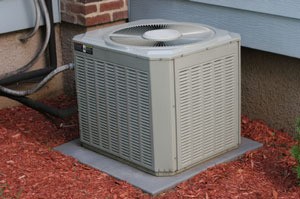 Electric bill high from air conditioning usage? I have two suggestions, one free and one not so free.

Turn the air off and clean the coils. When they are dry, it's OK to turn air back on. This is for a house unit (I don't know about single room window units).

Have freon level checked by a professional and increased, if needed.

Let me tell you what happened here. The air was going on and staying on for a long time. Seemed to take a lot of compressor effort to cool down the house even a couple of degrees (we turn the air off when we leave the house so it warms up quite a bit). Although the air coming out of the registers felt cool, I felt something was wrong.
We received more freon, and I thought it was all fixed, but after a few days, that feeling came back again. Asked DH how long it had been since the coils were cleaned. OMG! What a difference! What an improvement. The air felt colder and somehow, seemed to run more efficiently. From now on, the calendar has a "clean the coils" reminder.
Obviously, it wasn't just a dirty coils situation. But cleaning them was certainly a step in the right direction. My electric bill will be lower, just 'cause the air doesn't have to run so long.
By Holly from Richardson, TX
Comments
August 31, 2015
0

found this helpful
Top Comment
This is a good tip for new home owners or renters who don't know any better! I didn't grow up with a/c, so I had to learn the hard way. Cleaning the coils and filter are SO important! Not just to keep it cooler & save money, but to save your unit also. If the unit gets clogged, it can burn the motor up and you could end up having to replace the motor or the entire unit.
My husband is really bad about doing these things. I don't have to put it on the calendar because if he doesn't clean the filter every couple of months, I start coughing every time the unit comes on.
And if your coils need cleaning, it can be gradual or very sudden, but your place is going to warm up no matter how long the a/c runs. My husband cleaned the coils just this month, but it wasn't doing much good. He ended up having to completely take the cover off the unit and really get in there to clean it because it was so clogged with debris.
Very important you mentioned to turn the unit off, some people don't realize if you spray water or mess with the unit while it's running, you can damage the unit and yourself, lol. I think most units are hooked up to their own little fuse box next to it, and you can also pull the fuse if you want to be safer.
June 16, 2005
0

found this helpful
Tips for getting the most out of your air conditioner. Post your ideas.
Comments
June 16, 2005
0

found this helpful
Top Comment
As the temperature outside rises, so does our electric bills elevated by all those fans and air-conditioners. To minimize their elevation, prepare your air conditioner for the cooling season.
Tip 1. Clean the condenser coils on your window or through the wall units. Remove the cover to gain access to the coils, and clean them with a soft bristle brush. While you're in there, clean out any lent build up, and oil the motor if it is equipped with oil ports on the sides
Tip 2. Outdoor compressors for whole house units could use a good cleaning, too. Remove sticks, leaves and those fluffy seeds with a hose sprayer.
Tip 3. Protecting your outdoor compressor or your window unit from the hot direct sun can help increase its energy efficiency.
Tip 4. Don't forget to clean or replace your air conditioner's filter.
July 2, 2005
0

found this helpful
Top Comment
Thank you for posting the information, Jim! Wow, that is good to know.
My a/c contracter confirmed what you said and by the way, the house IS cooler with the off and on set.
Jennifer
Northern Virginia