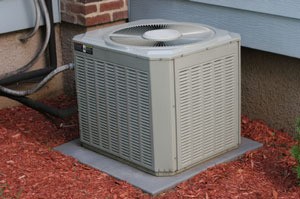 Electric bill high from air conditioning usage? I have two suggestions, one free and one not so free.

Turn the air off and clean the coils. When they are dry, it's OK to turn air back on. This is for a house unit (I don't know about single room window units).

Have freon level checked by a professional and increased, if needed.

Let me tell you what happened here. The air was going on and staying on for a long time. Seemed to take a lot of compressor effort to cool down the house even a couple of degrees (we turn the air off when we leave the house so it warms up quite a bit). Although the air coming out of the registers felt cool, I felt something was wrong.
We received more freon, and I thought it was all fixed, but after a few days, that feeling came back again. Asked DH how long it had been since the coils were cleaned. OMG! What a difference! What an improvement. The air felt colder and somehow, seemed to run more efficiently. From now on, the calendar has a "clean the coils" reminder.
Obviously, it wasn't just a dirty coils situation. But cleaning them was certainly a step in the right direction. My electric bill will be lower, just 'cause the air doesn't have to run so long.
By Holly from Richardson, TX
Comments
Read More Comments