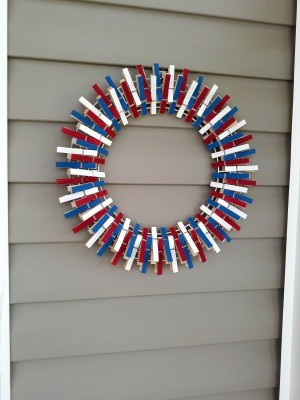 This craft was born out of a need to fill my time while not spending a ton of money on supplies! I think I speak for many who were and still are staying home during the pandemic.
I decided to look in my craft stash to see what I had, and after one trip to the dollar store, I was ready to dive into making a clothespin wreath, fashioned on a wire wreath frame. The 14 inch wreath takes 78 clothespins. I also made an 18 inch one that took 102. Yours may vary depending on the size of your wire frame and the size of your clothespins.
But why stop at one? And then I had a brainstorm to decorate both sides of each clothespin using different colors, so as to change with holidays or seasons.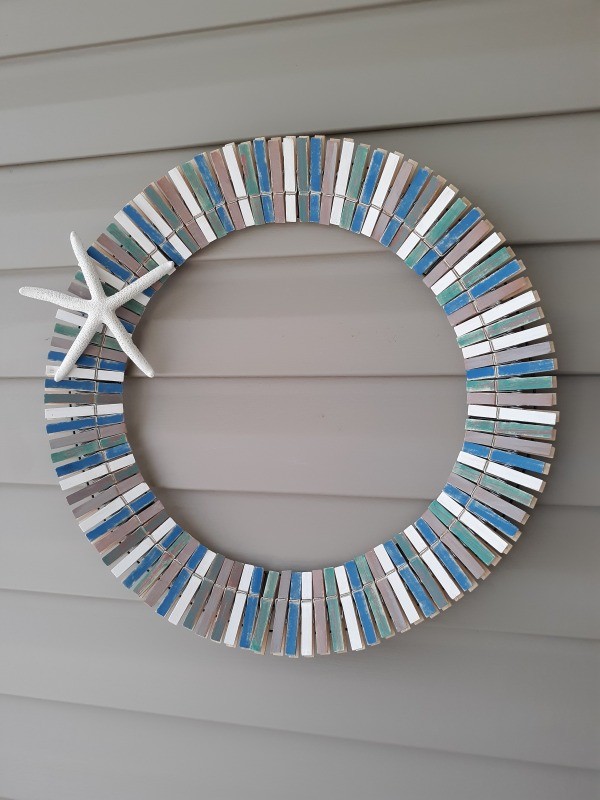 And you really only need one wire wreath form, as it's so easy to swap them out. If you are short on space, but love decorative wreaths to change with the seasons or holidays, this is right up your alley.
So my first one was a totally white painted one with a sea glass colored burlap bow to put on my almost black front door. No pic, sorry, as it has morphed into a red, white and blue one for the 4th of July, using a third of the white ones from the all white wreath.
Paint is not the only way to go! I have fallen in love with washi tape (which is fancy masking tape used by scrapbookers). I have made pins in various configurations of red and green (see pics). The red and green is for Christmas.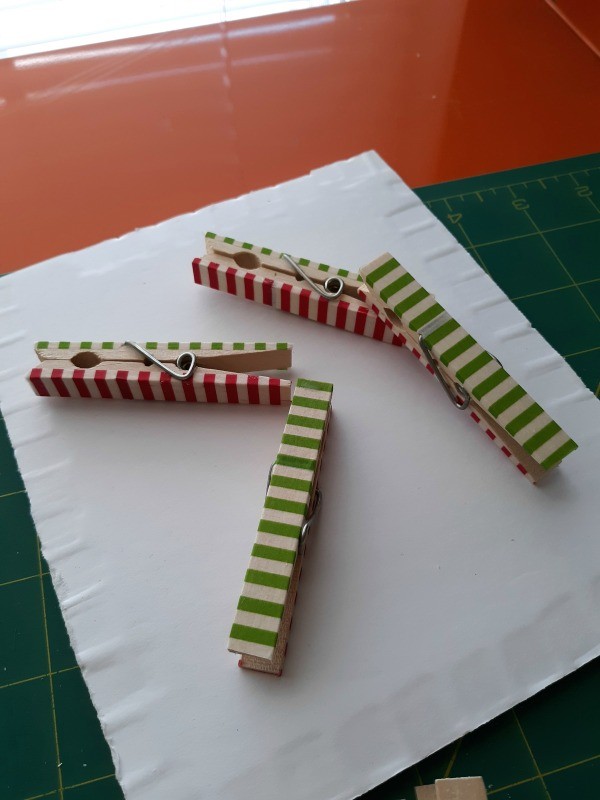 I made a red only (and will add some pink ones yet to be made) for Valentine's day.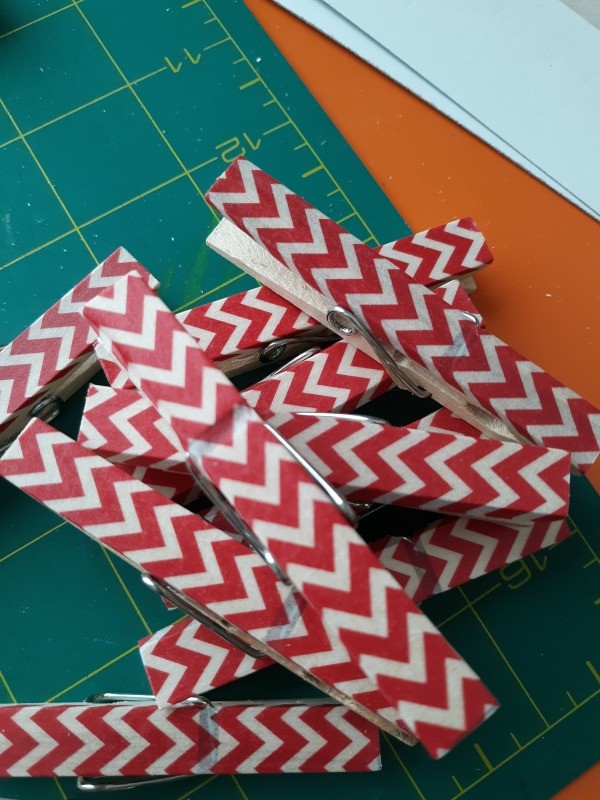 There is a green only for St. Patrick's day. Later this year I will produce yellow and lavender clothespins, and along with some of the green ones, I will have an Easter wreath. The possibilities are endless.
Here are a couple tips. Regular craft paint is just fine and comes in a million colors. When using washi tape, I run it over the side edges, and then further secure it with a wash of mod podge. If you don't have mod podge, a good homemade recipe is one part water to 3 parts white glue. I make it up and store it in a small jam jar. Use a small foam brush. Lastly, let your imagination run wild! See my Halloween wreath pic. I used strips of black tape on orange painted clothespins, and glued white dots to black painted ones.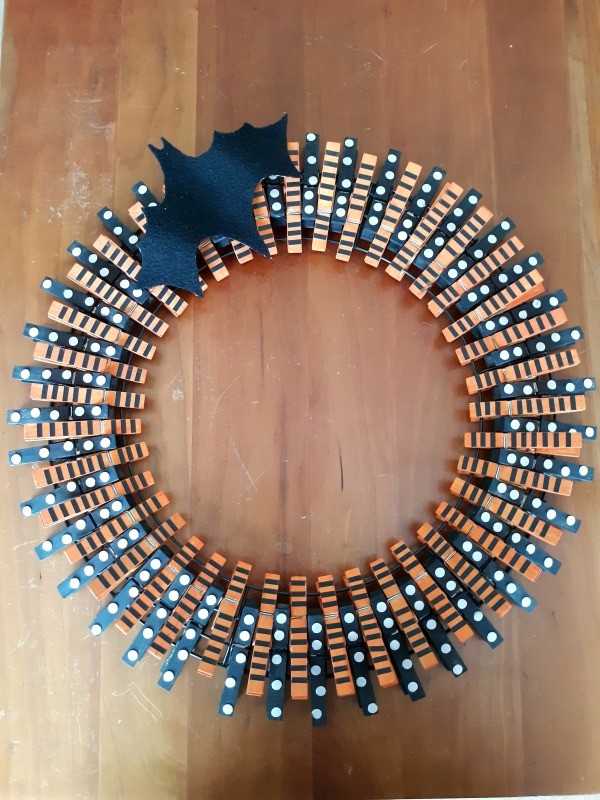 Have fun in you craft corner!