Hello, how can bump be gotten rid of for men with a light coloured skin and what is the best way of shaving and what is to be applied before and after shaving to smoothen the skin. I look forward to hearing from you.
Sincerely,
Levi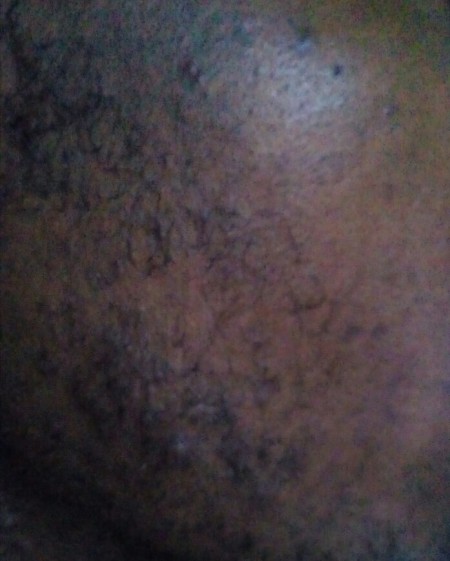 Answers

Iceskater
Silver Answer Medal for All Time! 320 Answers
March 17, 2022
0

found this helpful
Best Answer
Hi Levi!
For long-term control, two things in short supply for nearly everyone are key: time and a few extra dollars.
Twice a day, take the time to wash your face gently but thoroughly using warm water, a clean washcloth, and a just small amount of soap product that contains an exfoliating component to help keep your face clear of dead skin. Look for ingredients such as salicylic or glycolic acid. (Buy a small size first to ensure it agrees with your skin.) The sales clerk at a drugstore can help you find this, or you can search online.
The ideal time to shave is right after a warm cleansing. Try a shaving cream or lotion that is labeled for sensitive skin. Use a clean, sharp razor. (Clean the razor with alcohol after each use, and replace it frequently.) Try to avoid shaving too closely, and don't pull the skin. Shave in the direction of hair growth. Take your time.
Rinse your face well with warm water, and pat dry with a clean towel. Your skin should feel supple and moist; if it feels tight and dry, apply a little moisturizer (again, one with salicylic or glycolic acid is ideal.)
To treat a bump, avoid shaving the skin there for a few days. Apply a warm compress, followed by a soaked in witch hazel or coconut oil. These will help clear bacteria without drying out your skin.

Judy
Gold Post Medal for All Time! 677 Posts
March 17, 2022
0

found this helpful
You may have an ingrown hair causing that bump. Apply warm compresses to it several times a day.
You should always be gentle with your face.
Use warm water and circular motions to wash it. Make sure you have plenty of lather on your face before you shave it.

March 17, 2022
0

found this helpful
The best and only way to shave is to first and foremost moisturize!! Before I shave or get into the shower I put lotion on and make make sure its absorbs do not wash the moisturizer off before you shave while shaving two short little strokes with a new sharp blade and your choice of shaving cream go with the grain of the hair in short little strokes

Ana
Bronze Post Medal for All Time! 140 Posts
March 22, 2022
0

found this helpful
I agree with the hydrating of your skin, with warm water and products for sensitive skin. Even shaving should be with sensitive caution.
Choose razors/shavers , conditioners that serve to protect sensitive skin.

March 31, 2022
0

found this helpful
Razor bumps typically go away on their own but the following tips may help relieve symptoms: apply a cold compress; use aloe vera gel or witch hazel; apply a fragrance-free moisturizer to soothe irritation.
Exfoliate before shaving with a loofah or gentle body scrub.
Expose your skin to steam or warm water for a few minutes before shaving to soften hair and loosen any embedded hairs. Never dry shave. Avoid pulling your skin taut as you shave. Make sure you shave in the direction your hair grows. Better avoid the sun altogether for several hours after shaving.

March 31, 2022
0

found this helpful
Wet the skin and hair with warm water.
Apply alcohol-free toner or antibacterial gel.
Use a sharp blade.
Use a shaving gel or foam for acne after shaving.
Answer

this Question