I went to run some last minute errands and boy was I shocked to see all the shelves completely bare and cleared out for regular everyday essentials such from hand sanitizer, soap, toilet paper, bleach, hydrogen peroxide, rubbing alcohol, to bread, can goods, dry staples (beans, pastas, rice, etc.), and frozen goods were also getting wiped out.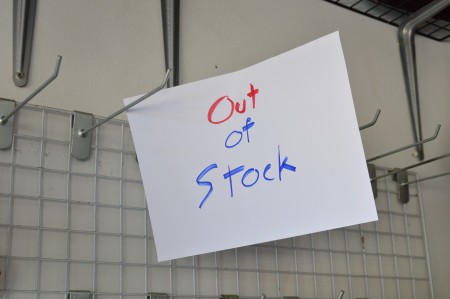 If you still need some essentials try to go to places you normally wouldn't for toilet paper, tissues, and cleaning supplies like: Lowes, Home Depot, Staples, and Office Depot. Chances are they are in stock, however the price may be a little more steep, but some of these stores do have coupons you could use or price match.
Another tip - If you have Amazon, you can get food shipped to your home for free if you spend $35 or more. Some companies are providing free shipping no minimum like Walgreens. Other stores not food/health related that have free shipping include Loft and Sephora. More companies will catch on because they want many people to be able to shop their store in the comfort of our homes.
Another tip - you could make a list of what kind of useful items you have and ask family, friends, neighbors if they want to trade. My sister and I are actually trading some supplies because she has two freezers with food that can last her months and I don't (had some items she needed) so we exchanged a few items.