Staffordshire Terrier Mix Photos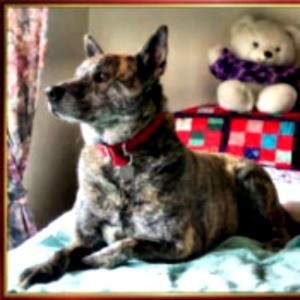 These mixed breed dogs are strong, and very people oriented. It will thrive when made part of a family. This is a guide about
Staffordshire Terrier mix photos
.
Photos
Share on ThriftyFunCheck out these photos. Click at right to share your own photo in this guide.
Busa (said "booser" named after the Hayabusa motorbike) is a 20 months old Staff Boxer cross. I got him one week before Christmas 2008. My son turned up at 11pm, told me to shut my eyes and open my hand for my present, then dropped Busa into my hands. He named him Busa after his step dad's motorbike in the hope he would love the idea of a dog.
What a fantastic pet he is! He has never, ever shown his teeth even when bitten by another dog! He loves his runs and walks and he throws his pigs ear in the air for an hour before he thinks about eating it.
I have a grandson who lays all over him, sticks his fingers in Busa's mouth and share's his biscuits with him. Busa is so gentle with him. He is a fantastic dog, I love him like one of my children!
This picture of Busa is with Rachel my niece.
By Chrissytherose from Rochester, Kent England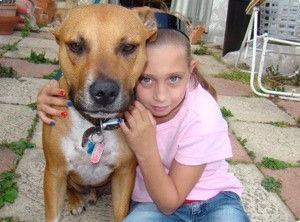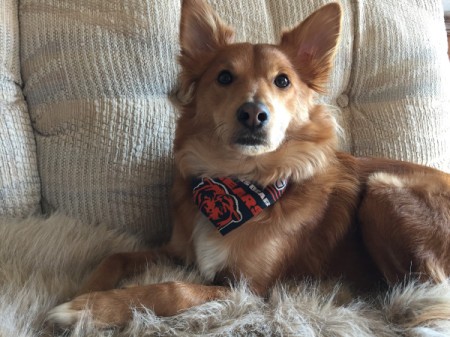 Your Pet's Age
2 1/2 years old
Your Pet's Breed
After many ideas from friends, we decided to to a DNA. It came back with half Shetland Sheepdog (Sheltie) and half Staffordshire Terrier.
How and when did you get your pet?
We found our sweet bundle of joy at a shelter in December of 2014.
What does your pet like to do for fun?
He loves to play, go for walks, and be held. He's about 34 pounds, but continues to be a lovable lap dog.
Do you have anything else to share about your pet?
He is lovable and eager to please, probably the smartest dog we have ever had.
Bebe is 8 years old. She is a American Staffordshire Terrier Mix (Amstaff). Bebe was found in a dumpster by my friend's son when she was approx 4-5 weeks old. Her eyes were still blue and her ears were still stuck to the sides of her little head. She just about fit in my hand. Bebe likes to go for long walks with me, play with her squeaky toys and play ball. She has a terrific smile.
By Marilyn from North Bend, OR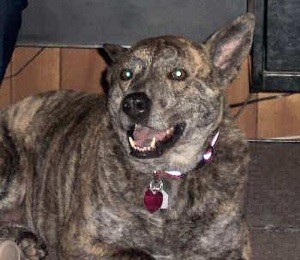 Bebe is a 10 and a half year old Amstaff mix. A friend's son went to the dumpster to empty his trash and heard a puppy crying inside the dumpster. He climbed in and brought out this tiny puppy of approximately 4-5 weeks old. She had her ears still stuck to the sides of her head and her eyes were that puppy blue color. I had lost a dog who looked exactly like her in that beautiful brindle color 3 weeks previously, so they thought that I should have this puppy and brought her to me.
Bebe like to play ball, Frisbee, ride in the car and go for her walk. She loves to have her butt and chest rubbed and will beg/talk to you and turn her body around for that butt rub.
She isn't very friendly at first, she will continue to bark at who ever comes in the house until they sit down. The she will slowly inspect them until she is decides it is alright to let them touch her.
By Marilyn from North Bend, OR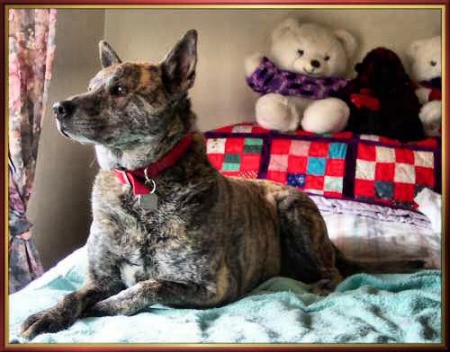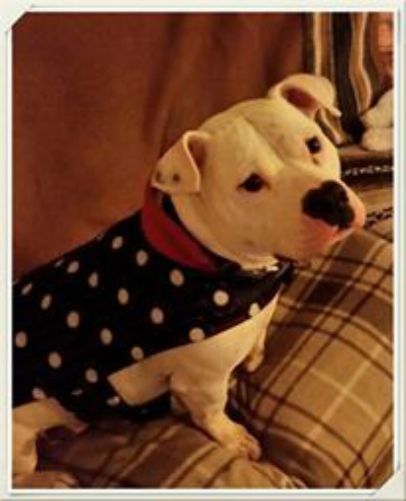 Your Pet's Age
3 years old
Your Pet's Breed
Staffordshire/Basset Hound Mix
How and when did you get your pet?
Hardy was on the last day at a high killer shelter in Alabama. With help from great people who helped us with tranport, we were able to bring him into our rescue. He was being held on "protective custody" and we are sure he had been used as a bait dog for fighters. He was emaciated, heart worm positive, and had a severely clubed foot. Yet, he had the most amazing ways of saying thank you and his gift is that he holds no grudges.
What does your pet like to do for fun?
Hardy loves de-fluffing stuffed animals, he lives for his rawhides, and likes to play "chase". Because of his past, he is still afraid of thunder (likely because he was left outside all the time with no shelter) and it takes him about 10 minutes to realize new people aren't going to harm him. Then he's their best pal! He loves children and other dogs that don't bully him. He's meek and humble with the sweetest attitude.
Do you have anything else to share about your pet?
Hardy is alive because rescue works. Shelter animals are not "broken," they are just the result of negligent owners that failed to see their value as a living being. Please open your heart to rescue animals and save a life!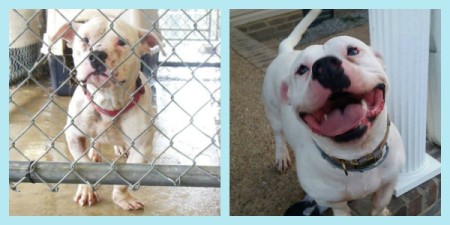 Lady is 4 months old. She is Staffy x. If anyone can tell me with what, it would be appreciated. I got her 2 months ago. She loves to run.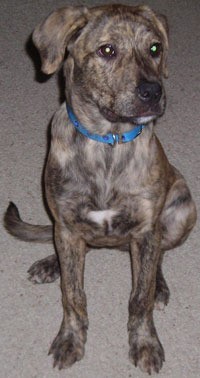 Read More...
I got him from an old friend when he was 7 weeks old. He likes to run and go for walks, play fetch and tag. This is all when his not sleeping.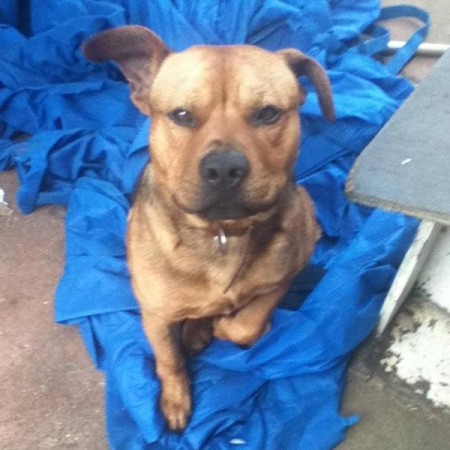 I got Theo on September 12th, 2014 from our local animal shelter. He came right to me there so I knew he was the one!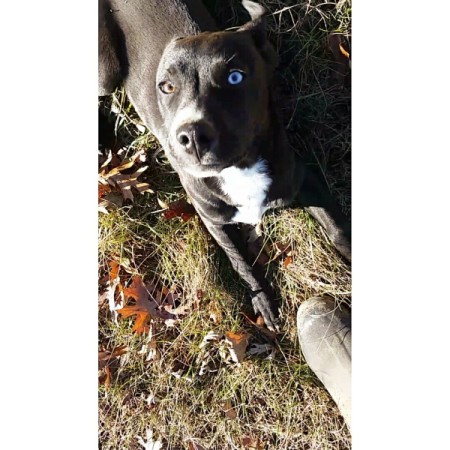 Related Content