Poodle Terrier Mix Photos
Photos
Share on ThriftyFunCheck out these photos. Click at right to share your own photo in this guide.

Your Pet's Age
11 months
Your Pet's Breed
Wire or Fox Terrier mix
How and when did you get your pet?
I came across Daisy when she was about 3 weeks old underneath my truck on a busy street very late at nite. I had to literally crawl under my truck to get her she was shaking so much. I got her into my truck on my lap and she jumped up in my arms, kissed me, then curled up in my lap and went right to sleep. We've been in separable ever since. I fell in love instantly.
What does your pet like to do for fun?
Daisy loves to be outside burying bones, chasing squirrels, lizards, and birds. She loves to play in the water, go on walks, and chew bones on my lap.
Do you have anything else to share about your pet?
Daisy is an old soul. You can see it in her eyes they're very intense like she's looking into your soul when she stares at you. She is the sweetest dog you'll ever meet.

Kechi is seven year old Wire Haired Terrier mixed with Poodle, the breeder called him a TerriPoo, but the city called him a Border Terrier on the licensing paperwork. I got this guy from a lady that lives in El Paso. I guess she has a couple of TerriPoos and breeds them.
I had just left Guatemala to come live here and we had left our dog behind there. I promised my son a new dog to help him adjust to living in the USA. Kechi has been a great company for all of us! He is a funny dog, he loves to sing, especially "Home, Home On The Range". If you start to sing this song, he will sing along for as long as you keep singing. His second favorite is "Frito Bandito", especially if he gets a Frito after he sings it. He also can get stuck on lick mode as you can see from his picture. He loves to give kisses but just can't stop!
I love our dog because he doesn't pick favorites in the family. He is always on top of where everyone is and spends all his time checking up on each person. He is my walking/exercise buddy. He keeps my elderly mother company all day and they share lots of snacks. He is my husband's Frito eating buddy, and my son's playmate. They play endless games of fetch the ball and chase the cat!
By nancy bell from Albuquerque, NM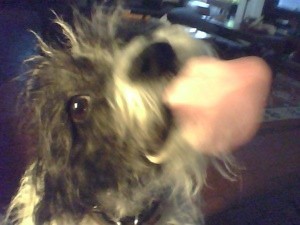 Gus became family when we saw him as a surrender at our local Humane Society. He was born Christmas 2014, we adopted him March 2015. He was full of gusto, it was a Tuesday and he looked like a ragamuffin, thus Gusto Tuesday Ragamuffin!

Read More...
My doggie's name is Cookie Bear. We think he is a mix of a poodle and a terrier around 4.5 years old. A caring man heard Cookie crying in the bushes late one night as he walked home from work.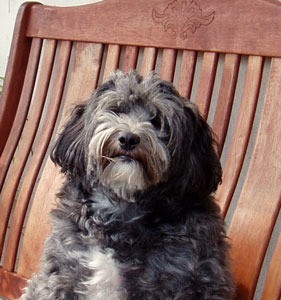 Read More...
My doggie is called Cookie. We think he is about 4.5 years old. The vet thinks he is a terrier/poodle mix. He is all shades of grey and sliver with some light brown when his fur is long.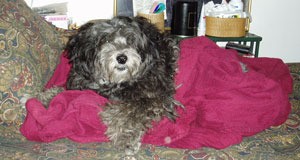 Read More...
Minnie is 13 years old. She is a Terrier mix with Poodle. For fun, she likes to follow us around and likes eating carrots from the garden. She is very loving.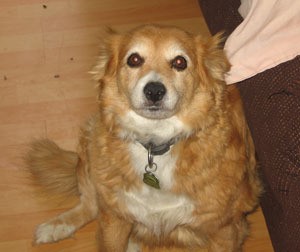 Read More...
Lady walked up to my house; she had pups and we kept a daughter Sissy.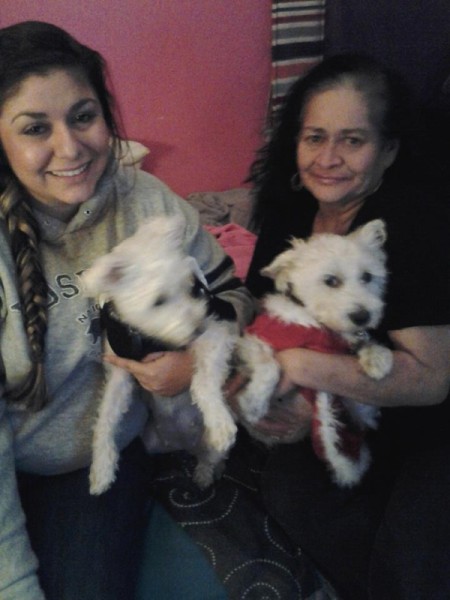 Kelly is 5 years old, a Jack Russel terrier and Toy poodle. She was the runt of the litter from a friend's dog.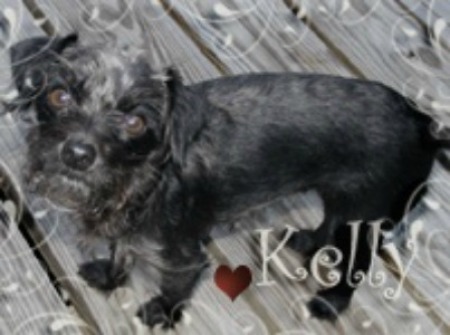 Read More...
I got him on January 2, 2018. He loves to go swimming. He knows how to sit pretty, but he gets so excited that he cycles through all of his commands when we just want him to sit pretty.

Humane League- Hope was a stray on the city streets. She had mangled hair and needed a bath and to put some weight on.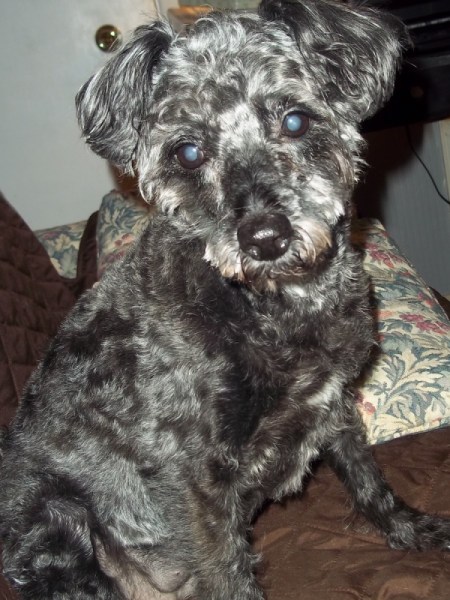 Related Content