How does one get a small suction cup to stick to a smooth, shiny surface?
By Carolyn C. Cooke from Green Cove Springs, FL

Answers

Joan
Bronze Feedback Medal for All Time! 186 Feedbacks
March 19, 2010
0

found this helpful
I lick the back side of it a little and firmly press it to the surface. The only place I use them is on windows.

March 19, 2010
0

found this helpful
Both the suction cup and wall (or whatever) surface needs to be clean and then a bit of moisture like rebhatterb stated below should get it to stick.

March 19, 2010
0

found this helpful
Sometimes the cup is a little "stiff", in which case I warm it in a cup of hot water (then blot nearly dry) or with a hair dryer. I lick mine, too. Gross maybe; but just the right amount of moisture!

March 20, 2010
0

found this helpful
My problem is with the small Radio Shack device sticking to the slick phone receiver. Have already tried the above suggestions and rubbing alcohol.
With the alcohol, it sticks for awhile, but comes off at the wrong time!

Joan
Bronze Feedback Medal for All Time! 186 Feedbacks
March 20, 2010
0

found this helpful
Licking might be gross but sometimes it is the quickest, easiest, most convenient solution. It also works for those seasonal window clings. lol I have a one hour a week house cleaner who is just a few years younger than I am( I am 69) and around Halloween she bought some of the window clings and was complaining to me that they wouldn't stay in her windows. I told her that the window has to be cleaned first and she claimed to have done that, then I told her I also licked the backs of them, and she made a horrible face.
I told her that I had tried spraying them with a little water, but then I usually had streaks of water running down the windows. She said she was going to throw them away. Now the reason I have her for one hour a week is I only want help cleaning the kitchen and bathroom.
Also I don't understand her observation skills because she claimed she had never seen those tied fleece blankets, until I was making one, one day when she was here. She thought it was a waste of time, it would be faster to sew it. lol But she was sure really good at observing if I had some kind of new little do-dad in the living room, or if I had brought something from the bedroom to the living room, that she had never seen before.
Here in South Dakota we see those tied baby blankets on babies coming and going out of the stores all the time, and she had never seen anything like that before. I should also say I fired her right after Thanksgiving and got a different one.

March 22, 2010
0

found this helpful
Try a thin film of light oil before applying. I've used this trick with success.

March 25, 2010
0

found this helpful
Ahh, lick it ya yuk. I use a thin layer of denture glue the paste type that the hubby hates and so it sits around. Also a thin layer of white glue allow it to dry slightly first then stick it and hold it for 15 to 30 seconds. The suction cup will still come of eventualy but not all at once and often with warning,
Cean up is easy warm water or rubbing alcohol then reapply.
I have used a clear glue stick for the window clings before generaly after they have been used for several years.

March 27, 2010
0

found this helpful
You guys are great! Have been really helpful. The most successful idea so far was the thin film of oil. However, although the cup stayed on for hours, it didn't record, so I'm trying a different route with my original problem. The last idea was creative, and I am going to archive all of these in the event I need them again. Very cool, people! CayC from FL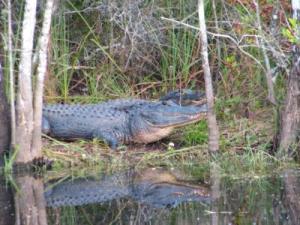 Answer

this Question