Recently, I had the opportunity to catch one of the local strays in a very big "which way did he go" moment! He was on the ground, and two squirrels caught his eyes. He watched them both for a bit, looking back and forth between the two trees.
He finally went up a tree to find one... but the crafty little critter was always out of sight and reach. You have to look hard to see the critter in the last photo (the cat is actually looking around to see it), but that silly thing was always where he looked right then the squirrel was left or visa verse.
It was hilarious to watch and I thought you would all enjoy it. Sorry the quality isn't great I was literally shooting through my screen door window.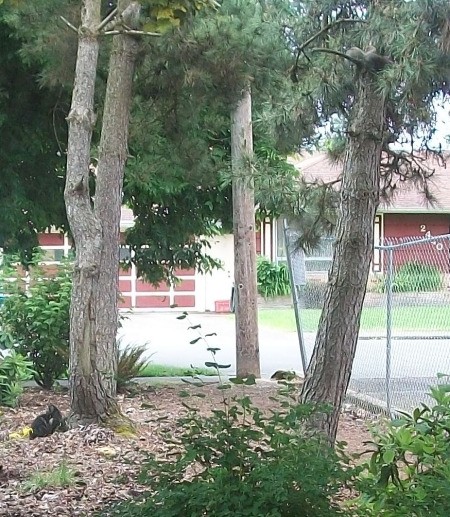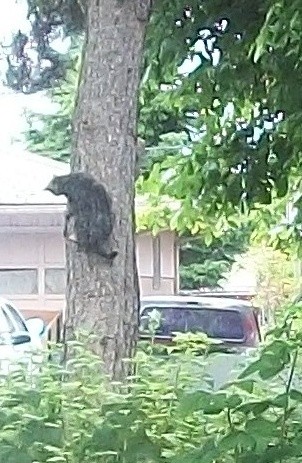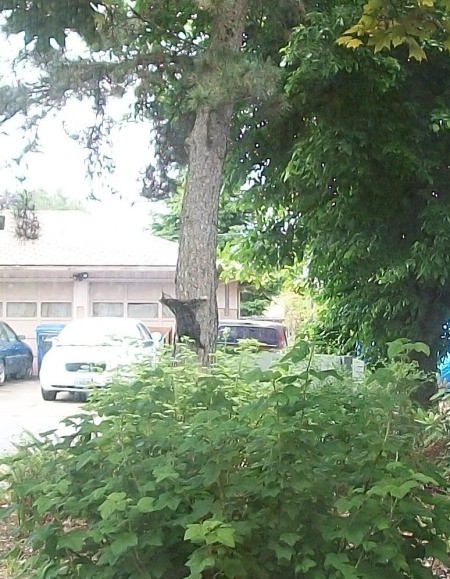 By Sandi/Poor But Proud from Salem , OR