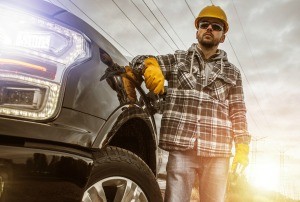 I have a '02 Nissan Frontier and it's fuel pump (not filter) went bad after one month. Any idea why?
By tenhorselady

Answers

May 3, 2010
0

found this helpful
Ethnol is causing all kinds of issues. Can't find a company anymore that does not add it. We have had boat issue & auto issues due to our fuel being messed with.

May 3, 2010
0

found this helpful
Well, what went bad about the fuel filter? Was it leaking gas? Was it plugged? How often does your dad drive the truck. Gas in the tank for long periods will start turning to a varnish consistency.
All gas is 10 or 15% ethanol today and every gas pump has filters so I don't think it was the gas unless your dad poured some old gas into the tank or something else was poured into the gas tank. I would replace the filter and see what happens in the next month.

May 5, 2010
0

found this helpful
IF you installed a re-manufactured (or new, for that matter) pump and it's electric, well, sometimes it just happens. However, if it's electric, any type of power surge from something arcing or grounding out under the hood can cook a pump quite nicely.
Good luck!

May 8, 2010
0

found this helpful
I own a 1991 Nissan pickup that I purchased new. One problem with the Nissan's fuel pump is that it is installed from the top of the tank and the pump is actually cooled when gasoline is around it. When the tank is less than about 1/2 full there is less cooling to the pump itself, over heats easily and it will not last nearly so long. (even though only 1 month is extremely short time!) I had one go out at 60,000 when I learned this lesson. Since that time I rarely let my gas go lower than 1/2 of a tank full. I am now at 360,000 miles and still on the second pump. The only other part which failed was the alternator. All of the balance of motor runs great. I plan on driving the truck until it dies.

May 11, 2010
0

found this helpful
Do you tend to run your truck's gas tank to "E" before you buy gas? I can't say much about Nissan truck gas pumps specifically, but I know that's what killed the fuel pump in our 98 Chevy Mark 3 van.
I compare it to mechanical hypovolemic shock. Could your body function on a bare fraction of the blood that it should be circulating? Nope. By the same token, fuel pumps have a minimum amount of fuel on which they can run. If you get below that mark, especially if it's constantly, the fuel pump's going to croak.
Once you get your fuel pump replaced, try to keep enough gas in it to keep the same problem from happening. Someone on this thread who prob knows more about it suggested half a tank, so I won't argue the point. Best to you!
Answer

this Question