I recently purchased a new portable electric Kobalt "inflator" (i.e., air compressor). Its power cord for 120-volt household current has a 2-prong plug with one prong thicker than the other, as is common/required nowadays. However, in order to use this inflator in our parking garage, I have to use a 25-foot, 12-gauge outdoor extension cord, even though I will be using the inflator indoors in the garage.
The extension cord has a 3-prong plug and fits correctly into the 3-point electrical outlets throughout our 8-year-old building. The "female" receptacle at the other end of the extension cord is also 3-point. My question is can I plug the 2-prong plug of the new inflator into the 3-prong receptacle of my extension cord, leaving the 3rd/bottom hole empty? There doesn't appear to be any other choice.
By David N.
Answers

March 27, 2015
2

found this helpful
Best Answer
If the compressor came as a two wire unit (not a three with the ground pin cut off) then yes you are good to go.
You should verfiy your garage is GFCI protected as is required by code.
The purpose of the ground pin is to ground the metal parts of the case of what you plug into it. If your compressor is plastic, there is no metal to ground.
Why would you want to ground the metal case? If the hot wire inside your device touches the metal case and you touch it, you get shocked or electrocuted. If the case is grounded and the hot wire touches it, the breaker trips.
Many tools are double insulated (shown as a square within a square). These tools require no ground pin.

May 25, 2020
1

found this helpful
Best Answer
The way electricity works , if the metal case is touching the hot wire and it's grounded, it now has a really easy path to ground, so it will not want to travel through your body. This will also cause a spike in current and trip your breaker right away. If the metal case is ungrounded, the case will be sitting at that "hot" voltage waiting for you to touch it so it can travel to ground through your body.
If you have a GFCI outlet is nice because you don't need the 3rd prong (ground), its able to detect if the hot wire touches anything it isn't supposed to.
Answer

this Question

Why would a 2 prong yard tool connected to a 3 prong extension cord cause the large prong insert to overheat and begin to burn within a few minutes of use? This happened to two different yard tools on separate occasions and the only occasions which I used tools. Thank you.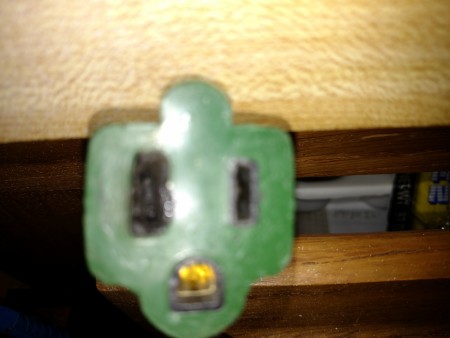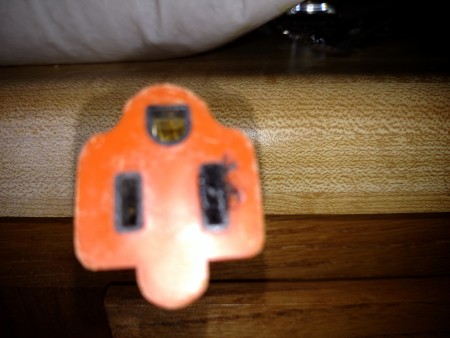 Answers

May 14, 2021
0

found this helpful
Best Answer
First:
Using a 2-prong tool plugged into a 3-prong extension cord is a safety hazard and should never be done.
There are many reasons why this is not safe but the main reason is that your 2-prong tool will not be grounded and could cause a fire or cause an electric shock to a person.
"Extension cords can overheat and cause fires when used improperly. Overheating is usually caused by overloading or connecting appliances that consume more watts than the cord can handle. Damaged extension cords can also cause fires."
If the power strip or extension cord feels hot, that is a sign that it is overloaded and may start a fire.
Your yard tool was most likely causing an overload to the extension cord. In other words, the extension cord was most likely not the proper grade needed to power your tool.
In other words, your yard tool needs more power than your extension card can deliver and your extension cord can and will burn up or even catch on fire.
Although a higher grade of extension cord may not get hot or burn the plug but it is still not safe for use with a 2-prong tool.
Whatever tools you have that are 2-prong must be older tools as the 2-prong has not been used for many years.
Some people might say you can use an 'adapter' that will let you plug a 2-prong into a 3-prong but that is not always safe and it is intended to be used with a wall plug so it can be grounded and NOT used with an extension cord.
Check some of these sites for clearer information:
This is a link to a PDF file:
www.google.com/url?sa=t&rct=j&q=&esrc=s&source=web...

DianaHM
Silver Answer Medal for All Time! 440 Answers
May 24, 2021
0

found this helpful
Best Answer
Both 2-prong and 3-prong sockets are two phase. The third (lower) prong is connected to a ground (very large piece of metal, usually a plumbing pipe, deep in the real ground). The 2-prong plug does not get the grounding benefit of the third prong. When you plug a 2-prong device into a 3-prong extension cord, the device is not connected in any way to the ground wire in the cord. There is no downside in this arrangement, but a 2 wire / prong extension would do the same thing. There are older 2-prong devices that do not have adequate grounding and pose some risk if the device is damaged during use, for example some older metal bodied electric drills. Unfortunately, using a 3 wire extension will offer no greater protection when used with a 2-prong appliance. If the 2-prong device is fairly modern, it is sufficiently insulated in its design so that it does not need a separate grounding line (these devices were often referred to as double insulated). It means that the designer has ensured that it is highly unlikely that a consumer can come in contact with a hot lead in the device.
Overheat can be caused by the electrical device itself, the electrical outlet or the extension cord. If the plug of the same device (yard tool) was not hot before then your outlet or extension cord could be faulty and yes it is a hazard. It will gradually deteriorate and create sparks to start a fire. Verify your yard tools by moving them to another outlet. If it is still hot then your yard tool is faulty. Then verify the extension cord with other device. If you connected other devices to the same extension cord and there was no such overheat, then the problem is not in the extension cord itself, but in its insufficient power. Most likely you are using yard tools that are too powerful for this extension cord.
When using extension cords, follow the following rules:
Purchase only cords that have been approved by an independent testing laboratory.
Never use indoor extension cords outdoors. For outdoor projects, use only extension cords marked for outdoor use.
Select cords that are rated to handle the wattage of the devices with which they'll be used. A cord's gauge indicates its size: The smaller the number, the larger the wire and the more electrical current the cord can safely handle. Consider the length you'll need. Longer cords can't handle as much current as shorter cords of the same gauge.
For use with larger appliances, thick, round, low-gauge extension cords are best. For smaller appliances and electronics, you can use thin or flat cords.
If the extension cord is covered, heat is unable to escape and could result in a fire.
Don't plug multiple cords together.
Don't run extension cords under rugs or furniture.
Don't bend or coil cords when they're in use.
It's important to make sure that it's not in water or snow.
Always store cords indoors.
Unplug extension cords when they're not in use.
Pull the plug - not the cord - when disconnecting from the outlet.
Throw away damaged cords.
Answer

this Question