I am looking for desserts made with canned pumpkin. Any tested recipe ideas would be appreciated.

Laurel from Port Orchard, WA

Answers
October 23, 2009
0

found this helpful
I don't have anything particularly special, but when I make regular pumpkin pie I never buy the pumpkin pie filling. I like to add my own spices.
I think my sister said she she had a recipe for pumpkin ravioli, which I thought sounded disgusting, but she says it's delicious. Will see if I can still find it; I might have thrown it out because I didn't believe her!
October 25, 2009
0

found this helpful
Recipes: Nancy's Pumpkin Bread
This bread won a first place prize in a local cooking contest in 1971. It is my arrangement and it mixes half a dozen different recipes. It freezes well and it ships well. It has been sent to service men and women all over the world!! :-)
2/3 cup butter (DO NOT substitute)
1 2/3 cup light brown sugar
1 cup white sugar
4 eggs
1 - 1lb can of pumpkin
2/3 cup of water
3 1/3 cups flour
2 tsp soda
1 1/2 tsp salt
1/2 tsp baking powder
1 tsp EACH cinnamon, cloves
1/2 tsp EACH ginger, nutmeg
1 cup of Golden Seedless Raisins
1 cup chopped pecans
Preheat oven to 350 degrees F. Grease TWO loaf pans 9 X 5 X 3"
Cream shortening and sugars. Add eggs, pumpkin, and water. Blend.
Blend the dry ingredients, except for nuts and raisins. Add to the egg mixture a little at a time. Stir in the nuts and raisins.
Bake for 65 to 75 min or until a toothpick comes out clean. Run knife around the edges of the pan. Cool for at least 10 min and invert on a rack to remove.
When mailing DO remove until cool and then replace in tin foil pans. Wrap first in plastic wrap, then in tin foil, then in brown paper. Place in a box w at least 2 or 3 layers of newspaper top and bottom and wrap the box w/ brown paper to mail. I hope you enjoy this! Nancy
October 26, 2009
0

found this helpful
Hi Laurel! Got this Pumpkin idea from a gym for chubby people! haha Using any brownie or cake box mix just replace ALL ingredients with 1 can ( for 1 pie) of pumpkin & 1/2 cup water. Bake as directed. Do not use anything other ingredients! It works and cuts fat & calories way down. If you are doing a chocolate item, including brownies, add 1 rounded tablespoon of baking cocoa and 1 teaspoon of vanilla.
My favorite is to use a spice cake mix, any brand, add pumpkin, water, & a little pumpkin pie spice. Bake as cake or muffins. Do a glaze with pumpkin pie spices added & yum, yum! Kids love this one. A plus, besides calories etc., is the pumpkin makes for a very moist cake/muffin. Have fun! Happy holidays! My grandson is the "Turkey Boy" 2007!
Sharon in Oregon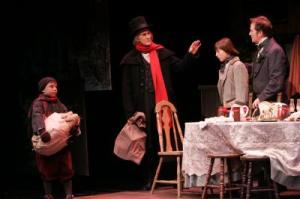 Answer

this Question
Can I use canned pumpkin instead of applesauce in recipes?
Answers
October 9, 2009
0

found this helpful
I don't know about that but in weight watchers the gave us a recipe of
1 box cake mixed (dry) with 1 can of pumpkin
then stir and add just enough water to get the cake batter look..then bake. I use carrot cake or spice cake. Doesn't even need icing. Lots of people in WW use chocolate but not me.
October 10, 2009
0

found this helpful
Yes you can, same amount. I do it all the time and just change the spices to the amounts used for pumpkin pie. Of course, I love those spices.
October 12, 2009
0

found this helpful
I am so glad you asked this question as I would never have thought of it. As a side note Libby.com has some really good recipes for using pumpkin (power of pumpkin). That may come in handy when you open a can to use as applesauce and can't use all of it.
Answer

this Question