How can cloth diapers be reused after your child is potty trained? We use the diaper service quality prefolds. I have more than 8 dozen diapers of various sizes so I need more clever ideas other than "use them as cleaning cloths".
By mutti from IL
Answers
July 27, 2010
0

found this helpful
If you are an avid sewer, you can use them as an inner lining for making kitchen hot pads, flat pot holders. Also zigzag several diapers together and use it as the lining for fabric place mats.
Look at all the Christmas gifts you can make and all you would need to buy is the decorative fabric.
July 27, 2010
0

found this helpful
They make great cold compresses. Dampen them and place in the freezer for a little while. They are also great for cleaning eyeglasses (don't scratch), hot pads, lining for small pet beds, sew a couple together for seat cushions at the ball game (those bleachers can get uncomfortable), stitch two together and stuff with old pantyhose for a camp pillow (easily washable).
July 28, 2010
0

found this helpful
If you don't plan on having another child, offer them by the dozen on freecycle.org.
July 28, 2010
0

found this helpful
You could consider sewing them into pads/pantyliners for your own personal use. They are very absorbent and with a flannel backing they could be near leakproof.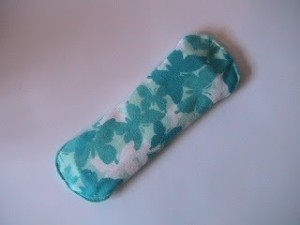 August 2, 2010
0

found this helpful
Be sure and sterilize them first. E. coli, intestinal bacteria, transmission of disease from childhood immunizations, are all considerations. Talk to your pediatrician.
You can bury them in the garden and they will disintegrate and return to the earth as matter. Use them as weed control in and around bushes, plants, trees; instead of the black mulch liners(cover them with dead leaves, pine needles or or a small amount of mulch, or your own mulch from your C-mas trees or lawn waste) this should use up a lot of them. They are organic, do not have to be sterilized for this purpose, just washed.
August 2, 2010
0

found this helpful
You could donate them to a women's shelter. They have tight budgets and do a great job of providing a safe place for women and their children.
August 2, 2010
0

found this helpful
One idea I just came across is using them as re-usable swiffer dry or wet mops. Maybe you could tie dye them and make into re-usable shopping bags or garden totes? Use your pinking shears to cut into small rectangles or squares to make fabric softener sheets that can be re-used. Clean your windows with them. I like the idea of making giant hot pads for tables to hold large casserole dishes. Maybe you could use them for easy to sew slippers? Good luck. :) Personally I would put a few in a pail with some homemade furniture polish and all purpose cleaners along with the recipes, with a few other goodies for bridal gifts!
August 3, 2010
0

found this helpful
Could you dye them and sew together for beach towels or make soft toys from them? I'm not sure what prefolds are.
Marg from England.
Read More

Answers