Use outgrown holiday sweatshirts for pillow covers. Measure the pillow (or pillow form) plus one inch all around. Cut out matching front and back pieces of sweatshirt or fronts from two sweatshirts if you want reversible pillows. Stitch around three sides, put pillow inside sweatshirt cover, and stitch fourth side.
You could also tuck the sleeves inside sweatshirt body and put pillow inside, tucking in extra fabric and hand stitching, if you want to be able to re-cover the pillow again after the holidays.
By Eileen M. from Elk Grove, CA
October 10, 2007
0

found this helpful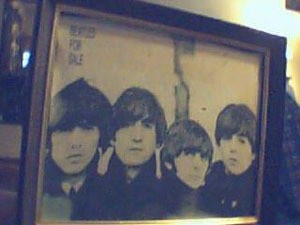 Tips for reusing old sweatshirts that aren't fit to wear anymore.
Make a Doggie Sweater
Cut off the sleeves with pinking shears and cut two leg holes in the appropriate places and make a doggie sweater for a small dog. Cut sleeve to appropriate length for size of doggie.
By cj
Hoods for Emergency Hat
You could also cut off the hood and throw it in your trunk. If you have to change a tire in the cold, it's a quick protection from the wind and won't smash your hair down like a stocking cap does. They make good dusting rags too.
By Barbie
Rainy Day Decorating
If you have kids, pick up some fabric paint that is on sale. The next time it's raining outside and the kids are going crazy, bring out the paint and the old sweatshirts, and let the kids go to town decorating.
By Sheree
Hoods for Cleaning
Recycle an old hooded sweatshirt by cutting the hood off with the strings still attached. Tie it over a mop or broom and use it to dust ceilings and walls. The hood can be washed and used over and over.
By June S.
Use for Mopping
Replace string mop head with old sweatshirt, putting the fleece side out for best scrubbing action. You may also cut off sleeves and hood for to use as wet cleaning rags.
By Prudence
Doll Clothes
I'm using my old sweatshirts to make play clothes for my niece's dolls. They make great shirts and sweatpants for the little dolls, and they're easy for the kids to get on because they stretch, just be sure to use a zig zag stitch!
By Shelly
Towels
I use old sweatshirts and t-shirts to dry my face and hair. They are so much softer than towels. Also when I got my new glasses, the assistant told me to use either a sweatshirt or tee shirt to wipe them to prevent scratching.
Use and Reuse
After the sweatshirt is worn out, I turn the sweatshirt inside out and cut the sleeves out. Viola, a new shirt and then I use it as a rag. Three times is a charm.
By Sally
Use Pictures as Quilt Squares
Old t-shirts and old sweat shirts with interesting pictures, designs etc. can make interesting blocks for a quilt.
Pillow
Make a pillow if you liked the sweatshirt (or t-shirt). Cut the sleeves off and close the bottom seam, neck and armholes. Makes a nice throw pillow. You can use the arms for part of the stuffing!
By Denise
Cover Outdoor Cushions
I think they might make neat covers for outdoor furniture. You could slip them on cushions and pin sleeves and excess fabric on the back.
By Pat
Make a Quilt
If you aren't too attached to them but don't want to pitch them, another good idea might be to cut out the pretty parts and stitch them together to make a quilt front. Then, purchase a flat sheet and use it as the back, or just use the front as an afghan instead of a quilt.
By Melissa
Dog Toys
If you have dogs, cut them into strips and make them into rope toys. Just knot one end and plait them, they're strong and last for ages.
Make a Jacket
Cut the sweatshirt down the center in the front; hem it and put decorative ribbon. Use fabric paint and paint on the sweatshirt jacket! I got a sweatshirt jacket at Christmas time for a gift; it was painted with fabric paint. It is really cute!
By JOSE
Frame It
If it's got a meaningful print on the front of it, cut it out and take it to Goodwill. Look for a frame that fits, usually a buck or two. Ive done this with a lot of my bf's tshirts and sweatshirts and once they're on the wall, no one can tell it's a shirt! He really loves this with his favorites like his Beatles t-shirts. (smile)
By Lily