I buy my sponges 6 at a time from the dollar stores. But I don't like the size or the shape of the sponge part, so I cut them in half to make 12, allowing me to throw each one away on Sundays. The sponge part is sort of wasted but today I found another way to keep them useful. Also, for new ones, you get 2 in a package.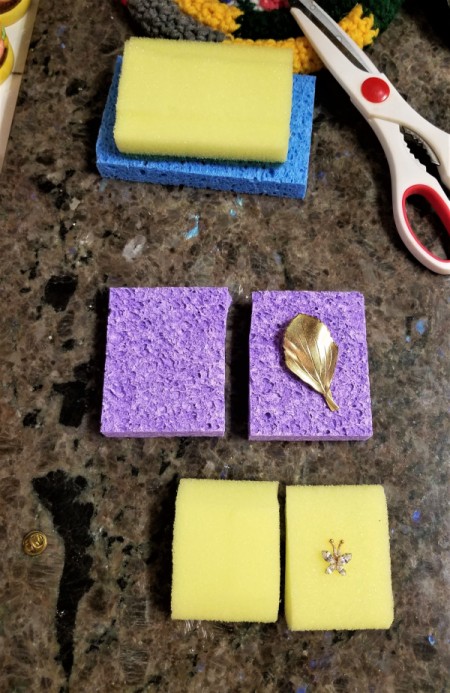 Cut them in half, and use them to protect jewelry for storing or especially for shipping. If you are just storing, a small rubber band works great to keep the sponges together with a note as to what is inside.
I don't always have bubble wrap and don't trust most other mediums but I sure do like this for keeping stuff safe.
N-JOY!