When my microwave finally quit on me, I decided to find a use for the glass turntable.
I had purchased some nice glass plant stands from Cost Plus in the past and decided that I could make a similar base for my large African violet pot from the turntable.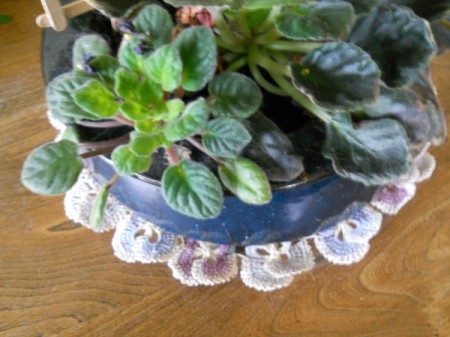 My husband is a great lover of what he jokingly refers as LRF or little rubber feet. He is always finding something to attach them to. I took some of his larger feet and adhered them to the bottom of the turntable.
Next I added a pretty crochet doily with pansies and viola a nice plant stand that is also functional, in that is helps contain any drips.