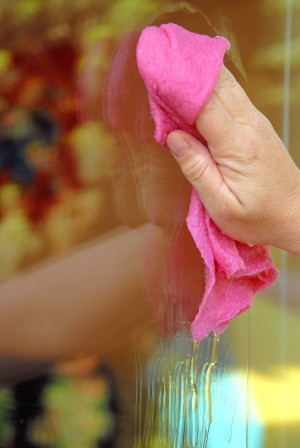 The best and easiest way to clean windows and any glass at all is to use rubbing alcohol. I reuse a sprayer that will screw onto the alcohol bottle and spray. It will clean anything glass including eyeglasses.
It dries fast and is streak free and the only thing easier is using Glass Wax, only available at Ace hardware stores. It's great since you just wipe it on like any car wax and let it dry to a haze and then just wipe it off with a dry cloth, all done!
You can also use glass wax to polish anything metal like toasters, sinks, etc. and if used on car windshields it helps repel water (driving in Oregon makes this a necessity)! Better than Rainbird products. I have even let my grandson "paint" on my windows with glass wax and a q-tip, keeps him happy and just wipes right off.
By Virginia from Brownsville, OR
Read More

Comments