kerly87
Bronze Feedback Medal for All Time! 129 Feedbacks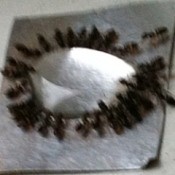 We had ants. They flew, they crawled, and they took over my kitchen. I tried everything I could think of, commercial sprays, home made solutions, and nothing worked. I store everything in jars, made sure no dirty dishes or food ever remained out, but yet they came.
An internet friend told me to try Terro Ant Killer. I checked it out online but thought it sounded too good to be true. While browsing in the store one day I ran across it and was surprised to find out it was only a little over $2.00 so I purchased some. I put little blobs of it on small squares of foil and sat it out for them. (If you buy this product please read the instructions, because once you put it out it will attract all the ants to it. They eat it, and take it back to the nest. Had I of not read the instructions I probably would of killed them while they were eating it.) But I did allow them to eat it, and it seemed thousands came. After eating their fill they went back to their nest to feed the others. Within two days, every ant was gone!
Source: http://www.terro.com/
Read More

Comments

lalala...
Gold Post Medal for All Time! 899 Posts
We have a quarterly pest service to try to deal with our ant problem. Outdoor spraying has not kept the odorous ants out. We are opposed to spraying inside, so we have always relied on baiting.
Our pest service will no longer allow us to only bait indoors under our contract, so we decided to try Terro bait.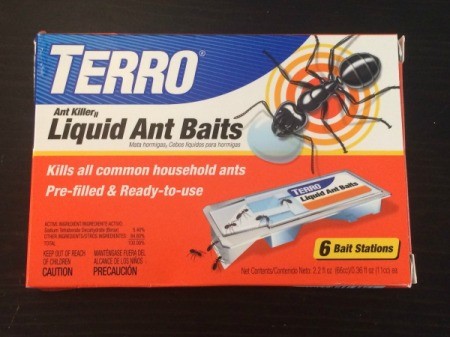 Read More...