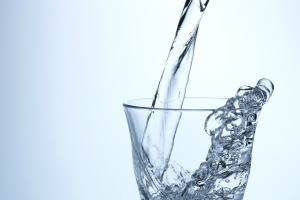 Product:
AQ4200
Manufacturer: aquasauna
Request: What is the best water filter?
Kristen from Baltimore, MD

Answers
By Linda (Guest Post)
January 18, 2007
0

found this helpful
Best Answer
I have used the Aquasana AQ-4000, countertop model for about 4 years now. I think it is the best water filter around. Their "water for life" program is great. I always have a new set of filters when needed, with a monthly payment automatically charged to my credit card. So no need to come up with the money all at once. And with the program your system is always under warranty. So if you need parts you only have to pay the shipping charge for the parts.
I originally got the water filter because of the bad tasting water in southwest missouri and we have a well. So, our water can taste pretty bad at times. When I have this problem I just filter the water into a plastic jug or pitcher and let it set open on the counter overnight and the sulfur taste and odor evaporate. I used to buy drinking water at Walmart but that got expensive and difficult to carry all of those jugs home all the time besides having to store them. So, this water filter works really well for me. I think the filtered water tastes better than the store bought water.
I have not used the shower filter.
By Lynda (Guest Post)
January 25, 2007
0

found this helpful
Best Answer
I bought what was called the Cadillac of the industry
years ago, called, RainSoft, a reverse osmosis under cabinet three tank system. It's what McDonald's and the Marriot use for their wonderful water loving guests and for their ice machines. All better filters
have expensive filters, so I don't know how to avoid that. Now that I am low income, I can't afford to replace the filters and had to disconnet it. Pity. : (

November 29, 2007
0

found this helpful
Best Answer
I've used the Aquasana water filter for quite a while and am very pleased with it. Its by far the best tasting water I've gotten from any filter or bottle. I've recommended this system to all of my friends and family who are still buying bottled water, hopefully everyone will catch on and stop wasting so much plastic!
The water is much better from the Aquasana anyways!
By John Elliott (Guest Post)
July 6, 2008
0

found this helpful
Best Answer
My wife and I bought an Aquasana water filtering system a few months ago and I must say that it has not been a good experience. In fact since then I have decided to avoid anything from Aquasana. The device is not well made. Changing the filters is very difficult because the plastic nut that must be loosened and tightened is hard to grasp and tends to strip. After two filter changes our unit is useless because of this cheaply made soft plastic nut. Within a few weeks the unit leaks and the shut off valve stops working automatically. It sticks in the open position and must be closed manually. Recently we purchased another system from Puritec and have been much happier with it and with the service that the company provides.
By Ron Courtois (Guest Post)
September 10, 2008
0

found this helpful
Best Answer
While I have generally been pleased with this filter, I recently experienced a failure which exposed a design flaw in the thermo plastic containment vessel. The unit cracked right at the threads on the A filter. This is an obvious weak point. My unit was 2 years old, my house water pressure is 50psi and I replaced the filters 6 months ago. Aquasana customer service was quick to respond but told me all the reasons why it failed, none of which applied to me. They say they have strengthened the unit and, indeed, the new unit (which i bought) is stronger in this area.
The question you have to ask yourself is whether you will take the risk of a catastrophic failure. When my unit failed, high pressure water went all over my newly remodeled kitchen. Fortunately, I was home but if I had not been, major damage would have occurred.
A question that was not answered by Aquasana is what they would cover in damages should one of their filters fail like mine did. Based on all the reasons they gave me indicating it was my fault if failed, I am not prepared to risk another failure.

January 5, 2010
0

found this helpful
Best Answer
While this is a great filter, and I think one of the best from my research, it's been a hassle. I hate to talk bad about the company because they are very very accommodating. Okay first and foremost, if you are 1 person don't assume that because the filters last 6 months for a family of 4 that you can go 4 times as long. What upsets me is that no one told me this, it's in the fine print somewhere on the website, but the bacteria filter runs out after 6 months. So all those times I thought I could double the life of my filters, I was actually poisoning myself with bacteria!
Secondly, something else they don't tell you, some cities like NYC will require a small cheap and really cute clear sediment filter. I didn't know until it was clogging up on me, and working on it for hours when finally I made a call. Thanks guys! I wish I would have known both of these things way before I got poisoned and worked so hard ripping open my knuckles on the under the sink housing unit.
Which brings me to the Third problem, the cheap plastic that these are made of...so cheap that they crack or get stuck all the time. I used to have to call a maintenance guy up every time to open them and of course tip him more money. The grips on the turning things can and will rip open your hands and make you bleed they are just too short and the space too narrow to turn and I'm not sure even what kind of tool would work easily here since it was made to turn by hand.
My maintenance guys even have a hard time with it. I'm young, what do people do with arthritis? This stuff is so cheap, the shower handle crumbled in my hand and the post it attached to cracked in half after only 6 months of use while barely touching them! I kid you not. I am a tiny woman 110 5'4". My hand is tiny this should not have cracked. They were nice enough to replace it, but they claim oil erodes plastic in this way. Well you have to use oil around the housing unit so the threads don't seal shut and you can open them again in 6 months (or a year until you learn better the hard way).
The only oil I can imagine having in the shower was olive oil one time on my skin, the same oil they told me to use on the housing unit which is always cracking and doesn't want to open anyways without a 250 lb man and a toolbox. Soap or oil just should not do this to a shower head, and if the housing units weren't cracking all the time it's a good sign it wasn't the right plastic designed to do the job. And the plastic did not crumble from the outside in, but from the inside out. In other words, the surface did not erode in the least, it cracked and crumbled from deep within the thickest part of the hook. They say they have upgraded the plastic this time. Hooray!
If this works I will be the happiest person with great reasonably cheap high quality filtered water in my apartment from a really nice company...oh so happy! If not, I will be switching to something else, not sure what. I hope that my suggestions have given people some idea of what to avoid and how to better use the unit and not deterred them from looking into Aquasana. They seem like a very reputable company that I do trust when I call to take care of things just that they need to make their site less cluttered and and make sure we know all the important stuff. I hope they do well.

February 1, 2010
0

found this helpful
Best Answer
I have owned the Aquasana above the counter and shower water filters for over 10 years. Yes, once you realize that replacing the filters is tough to do by hand (unless you've coated the threads as THEY instruct you to do), you learn to use a socket and ratchet. And, yes, the automatic switch dies after several weeks, so you have to press the switch button by finger. And, yes, their service is excellent with response times very fast. I was never charged for shipping for any replacement parts I had to order (twice, the switch/hose assembly).
But once you get passed the minor and rare problems and realize that the reason you bought this water filter was because it is the best one on the market for filtering water. You quickly forget the insignificant problems that hardly ever occur. The water tastes great, is clean, works as described and should be in everyone's home...period.

May 29, 2010
0

found this helpful
Best Answer
I just purchased Aquasana water filter, used it for 10 days and now it is on the way back to the manufacturer.
Prior to purchase, I thought I researched filters enough on the net to make the right decision. I could not find any negative reviews on this one and saw only positive. I figured, market does not lie, well 10 days into the purchase our friend brought a TDS meter to check the quality of water, and what we saw is that the water quality was exactly the same as if it was coming from the pipe. There was no difference, naturally I thought there is something wrong with a meter, so we checked bottle water, which also gets negative publicity and it showed a twice better rating then filtered water. I was stunned. I am guessing non of the people who reviewed this filter used a TDS meter? That makes no sense, it is not a big secret, especially to those that look for ways to clean their water. Maybe my filter was defective. Based on the test - Aquasana filter is completely "useless".
Answer

this Question

I'm in the market for a water filter.

The options are overwhelming and the expenses can be huge. You can get whole house reverse osmosis filters, deionizers, UV filters, faucet tapwater filters, under sink, next to the sink, or pitcher filters. They vary on what is filtered out from just about every possible contaminant to just chlorine.
I was wondering what other people use for filters. What is the cost of the unit and replacement filters? Ease of use? How frequently do you need to replace the filters? Are you happy with it? Why?
Thanks in advance!
coolchinchilla
Answers

July 14, 2005
0

found this helpful
Best Answer
Hi,
We've been using a Nikken PiMag Aqua Pour for about a year and have been very happy with it. It cleans the water, takes out chlorine and contaminants and has another filter for taking brown water and turning it clear for really dirty water.
It holds about 2 gallons, you pour the water in the top and it has a tap at the bottom for the filtered water. It also adds calcium which makes the water more alkaline. I believe they have line filters also but don't know the price.
After several years of buying bottled water, the $200 or so dollar price tag has seemed to be a good value for us.
I bought it from a Nikken dealer in my networking group. Here is his site:
If you click on the Products link, then shop, then Water/Air products you can see the picture and read more about it.

Susan from ThriftyFun
By Seren (Guest Post)
July 14, 2005
0

found this helpful
Best Answer
My Dad and family/friend have been using Multi Pure for over 20 years. It uses a solid carbon filter which to replace is about 45-50 dollars. It will last 6-12 months. The purifiers start at about 300. They can either sit on the counter, or go under the sink.
If you want info, email me at desertserene @ gmail.com (remove spaces)
The water always tastes great!
By (Guest Post)
January 12, 2009
0

found this helpful
Best Answer
There are many glass containers that are viable to transport your filtered water. Voss is one, you can buy their bottled water and then just use the big bottle to refill.
As for the best water filtration, I bought an Aquasana because one of the concerns of reverse osmosis (RO) is that it makes the water acidic, which has negative effects on the body, one of which being your stomach. The Aquasana supposedly removes 50-60 percent of fluoride.
So basically the trade off is that there is some fluoride, but the minerals and alkalinity are in tact. Until I conclusively learn otherwise, this seems the best solution so far.
It's a travesty that fluoride is forced upon us in our water supply - Spread the word!
Answer

this Question