Onesummer
Bronze Post Medal for All Time! 219 Posts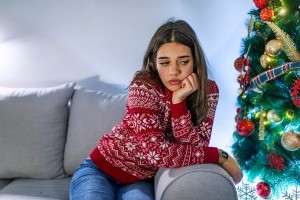 Do you have any ideas on how to celebrate the holidays when you have no family around? It is only me and 2 teenagers and it always seems kind of lonely and boring during the holidays. Any ideas on how to keep busy?
By Onesummer
Answers

Suntydt
Bronze Feedback Medal for All Time! 109 Feedbacks
December 9, 2009
1

found this helpful
Best Answer
Find out if any churches are going caroling and ask if you can tag along. Go to midnight mass. If you are in a college town they might have a free Christmas concert you can attend.
Ask a retirement home when they are having visitors for Christmas and if you can visit (ask them if anyone has no family and spend some time with them).

December 10, 2009
0

found this helpful
Best Answer
Go visit the sick in hospitals. Ask at the front desk who needs visitors,do the same at nursing homes. Ask friends the same about your neighbors. You might like to help out in the above places, also walking is a good thing, as the Dr's say.
Walk at least 30 every day. You will also meet someone to talk to. If you like to sew, make something for somebody, even something for a pregnant person, making crafts is a very good idea, good luck.

December 10, 2009
0

found this helpful
Best Answer
I'm not sure if you mean ideas for the whole holiday season, or specifically Christmas Eve/Day. I grew up in a small family (just me and my parents), with no relatives around. It was always just the three of us. That was what I grew up with, so it was fine with me. I prefer a quiet Christmas.
Don't know if your teenagers are into crafting, but I always enjoyed decorating/making ornaments. So many more materials are available today, and there are projects for all different skill levels/interests.
If your budget allows, your family can adopt an angel from the Salvation Army Angel Tree. We usually get a couple kids, and buy a few quality items for each child.
I like other suggestions of Christmas caroling or visiting nursing homes. You could also see about volunteering at someplace that serves community Christmas meals. You'll be with lots of people, keeping busy, sharing the joy of the holiday season. It's nice to give your teenagers experiences of helping others.
And just for the three of you, making goodies in the kitchen is fun. You can enjoy your treats yourself, or share them with classmates/co-workers/neighbors. We really enjoy driving around and looking at Christmas lights. If we're going on a big drive, I'll make something like rice crispies treats to pull out part-way through our drive.
I hope someone's suggestions seem "right" for you and your family . . . and I hope you have a wonderful holiday season!

December 10, 2009
0

found this helpful
Best Answer
Ever thought about volunteering? Sheltered workshops support disabled persons that can always use some help.
Food banks and pantrys need hands.
Contact an organization like Junior Chamber, 4-H, Rotary, etc. and ask if they have any leads on who needs your help, and just your friendship. Reaching out teaches a child to be a respected member of the community and to value human personality.

Lee Taylor
Bronze Feedback Medal for All Time! 171 Feedbacks
December 11, 2009
1

found this helpful
Best Answer
One year my husband and I got a bunch of one dollar bills and drove around town on Christmas morning and handed out money to strangers. It was so much fun! The people were shocked, but always smiled, even if they didn't understand what was going on.
Or you could make a big thermos of hot chocolate and offer cups of it to people around town, cops, bus drivers, etx. Try to think of things to make other people happy and it will take your mind off of your loneliness.

Kathy
Bronze Feedback Medal for All Time! 190 Feedbacks
December 11, 2009
0

found this helpful
Best Answer
My husband and Iused to open our home to the local police department for dinner. These dedicated men and woman who have to work on the holidays don't get to spend time with their family and it can get pretty lonely. It's a thankless job they have. I'd cook a turkey with all the trimmings, put on a large pot of coffee and they'd come in for coffee early in the morning and then come back for dinner.
They were very, very grateful. As one officer told me, the year before we did this he had a hot dog at the local gas station for dinner. I even got our local grocery store to donate towards the cost of the food and the media came out and put us on the news that day. It was very gratifying.

December 11, 2009
0

found this helpful
Best Answer
Make cocoa or cider, pile into the car, and drive around at night looking at Christmas lights.
Volunteer at the Salvation Army or go visit at nursing homes. There are likely lots of elderly people without families who would love seeing some kids or teenagers.
Walk around the yard or neighborhood in search of evergreen branches or pine cones (be sure it's okay to gather these items) to use to make a wreath for the front door or inside the house.
I agree with others who suggest board games, cards, or dominoes with your teens and friends. It might be fun to have an "I'm Board!" themed party with everyone bringing a snack to share potluck-style and small prizes for game winners (little bags of candy, cookies you bake, etc).
The key to avoiding loneliness is to change your surroundings and be creative in finding others to spend time with. Best of luck and Merry Christmas!

December 11, 2009
0

found this helpful
Best Answer
We are more or less alone although my DH has a big family. We use to get together but now that everyone is older, they have their own Christmas at their homes. We try to find a free activity like a singing Christmas Tree or a living Nativity.
Last year we went to this Nativity that promised live animals but all they had was one small Shetland pony that Mary rode in on. It was so funny and kept us laughing all night. They tried really hard though and we had a good time. Great singing.
You might also find a game being played even if you are not into sports. We have an ice rink, so it is fun to watch even if you don't skate. And there is always the open houses with the pretty lights and refreshments.
Read More

Answers