I recently rescued a mutt puppy of about 8 weeks. She has a goofy personality, but can also be laid back. She stays by my side. She has medium length hair. It's not short, but it's not long.
She has ears that bend over and her tail curls like a Husky's tail does and her tail has longer hair on it. The mother of my puppy was all black with tan markings.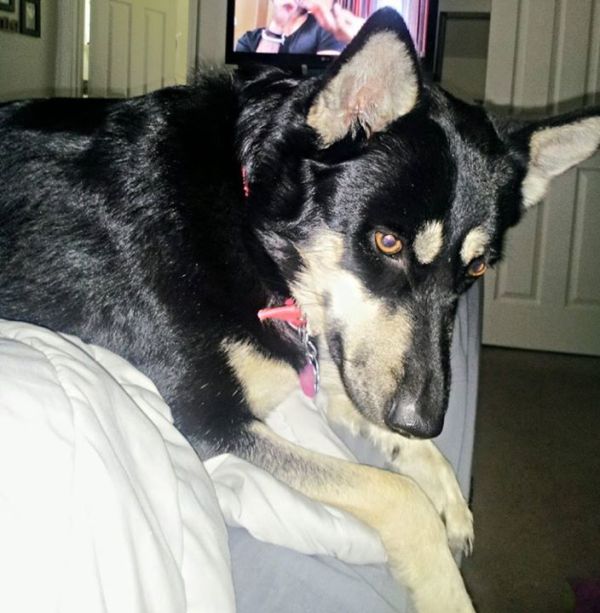 The owner didn't know what the mom was mixed with, but she looked to me as if she was a German Shephard Husky mix. Some of the puppies were Golden Lab looking, some looked like Rotties, and then there is my puppy. Lol. The daddy is unknown and the mom was rescued off the streets pregnant. The mom isn't huge, I'd say she's about 50-60lbs. I want to say she's Husky mix, but I honestly am stumped lol. Any help?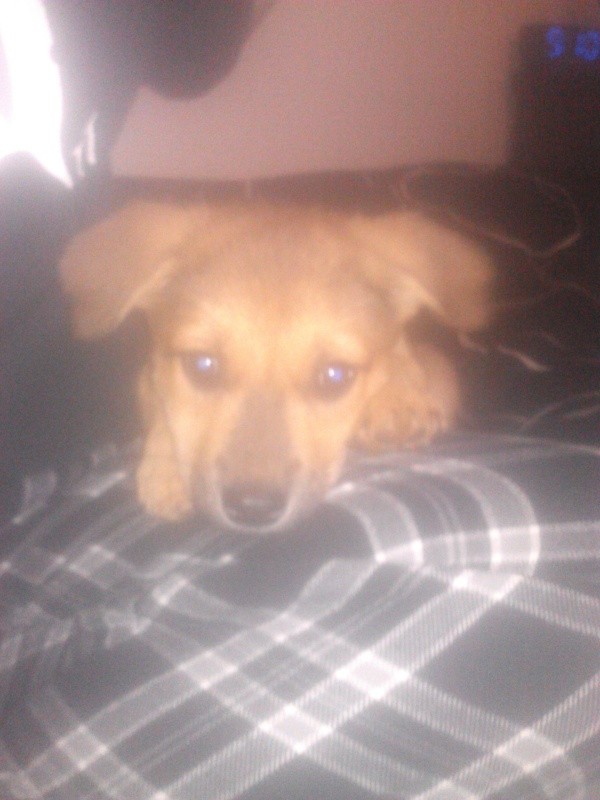 By Samantha from Duluth, GA