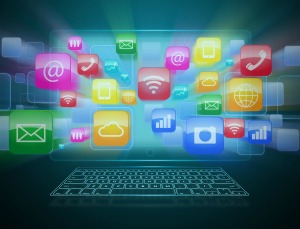 Do not use WildBlue for an internet provider, the service is horrible, starting with the installation process. The installers were smoking on my roof, of all all places and did not ground the wires, instances that could have BURNED my house down.
Furthermore, they do not disclose during the sale of their crappy service, that you can only use the internet for a certain amount of time per month. After that, they slow your speeds down to less than that of a dial-up service, but you will still be charged the ridiculously high monthly bill for service which you are not receiving. The customer service reps are completely rude and do not even attempt to be helpful.
Furthermore, they did not disclose I would be committed to a 2 YEAR contract and that if I end the service (which I don't even have) that I will have to pay a termination fee! I am in the process of contacting my state Attorney General concerning their unfair business practices and hope to get them banned in Kentucky. It's a total scam. Beware of WILDBLUE internet service.
By Cynthia Stewart from Pikeville, KY
Comments
Read More

Comments
Wild blue is the worst internet service. I've had it for 1 year. They cut you off for running over to super slow internet. I'm paying $79.95 and only have internet for about 2 weeks a month.
The other 2 weeks, I'm slowed down as punishment, so I'm paying for nothing.
Read More...