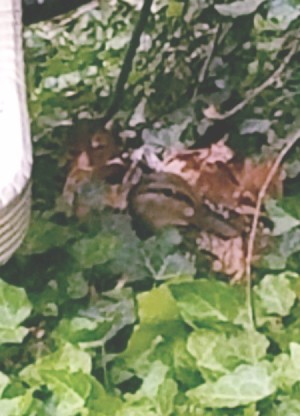 Mama Duck has been sitting on her nest for at least two weeks. We don't know how long before, as we were out of town.
We put out a low bird bath so she has water nearby - we are a few houses from a creek.
She was sitting on her nest last night. This morning we found parts of an egg in the birdbath. A larger broken egg was a few feet away, and another one was a few feet from that in the vinca with the yolk inside. There are several more eggs in her nest that are unbroken, but at least one broken with the yolk inside.
If a predator got to her eggs, will she come back for the others?
Should we just leave them alone?
Is it possible one or more hatched and she already took the babies to the creek?
Thank you!