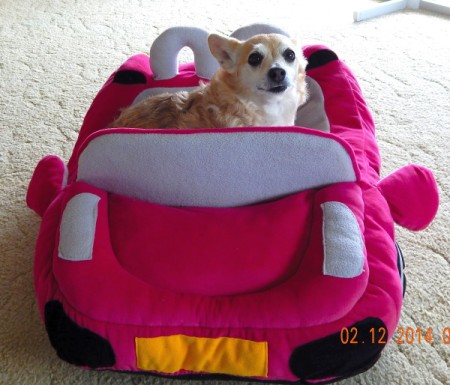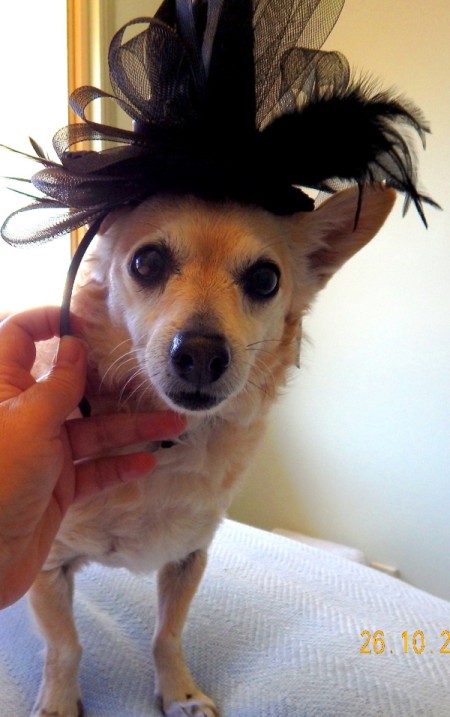 Your Pet's Age
11 1/2 years
Your Pet's Breed
Chihuahua/Pomeranian
How and when did you get your pet?
She was thrown away, so we caught her and kept her. She is our Wittle rescue fur baby. Someone thought she was not worth keeping at 5 weeks as she was the runt, so they tried to dump her until our neighbour caught them and brought her to us. She was full of fleas and had been attacked on the neck and back.
What does your pet like to do for fun?
Besides eat and sleep and eat and sleep and oh yeah occasionally wake up for a wee, she loves to zoom, not so much now as she is unwell. We thought she might not be here this year, but slow zooms are OK at her age. She loves doing daddies wounds and begging for food. We call it praying for ham. She loves her new car booster seat for riding and thinks skidding up the hall is tremendous fun grrrring to herself. We think she has an imaginary friend called Woof Woof, cause that is one of the noises she giggles to herself. She is a talker this one. She lets me know when she is grumpy at me cause her food is 10 minutes late or I just wanna wanna whatever I can get a con on for, rat bugger.
Do you have anything else to share about your pet?
Oh yes, she has a zillion friends worldwide and she is engaged to Marco Polo in Colorado. She has a wedding dress I am making and all. No I am not a crazy dog lady. This is something we are doing to bring happiness to one another. I am going through the cancer smancher thingie. It is good for humor and love. These people are amazing. She is a toe biter, a growly girl, and is afraid of cats. Her best bud next door had kittens and she went to cuddle up, well the rest is history. Really, one scratch and chase and bite left her shell shocked poor thing. She never barked till she was 6 months old and it was more of a squeak and she scared herself silly. Before my hair fell out she would sleep on my shoulder under my long hair with her nose poking out all day long. I keep telling her she is 5.2KG, but that is a waste of time. So now she is old, she has to go in a booster. She is a supa cuddler, never barks unless she does not know what is happening, but 90% of the time she is as quiet as a mouse. She has to be touching us at all times as we are cuddlers in this house. So we call ourselves the Three Musketeers.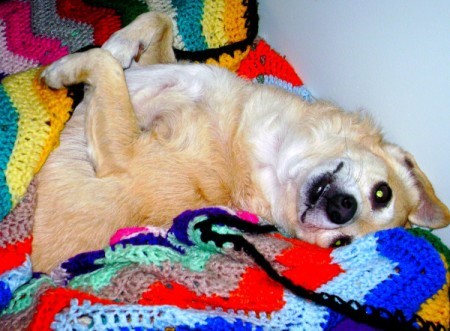 Add your voice! Click below to comment. ThriftyFun is powered by your wisdom!
March 4, 2016
0

found this helpful
thank god, for your neighbour for saving her and your kind heart for keeping her.
March 6, 2016
0

found this helpful
thank u so much, she is such a lovely furrbaby, always happy and quietish, i am the lucky one... it is nice of you to say so xoxo if u want to see us we are on FB under Wittle <3
March 6, 2016
0

found this helpful
We love Wittle! Voted and good luck! <3 Jacquie & Bella
Add your voice! Click below to comment. ThriftyFun is powered by your wisdom!