Question:
Has anyone in a climate like mine had any luck collecting red worms in the wild? I have read that a manure pile is a good place to look. But it is getting colder. Will they have dived for the center of the earth by now? I would love to have some little worms to nurture over winter, and to feed my kitchen scraps to. We're down to one chicken, and she's so overfed I don't know how she manages.
Hardiness Zone: 4b
Coreen Hart from Rupert, ID
Answer:
Coreen,
Red worms like to hang out just beneath the surface of the soil and you're right about manure piles, they love them. It sounds like your one overfed chicken may be able to help you with that. Lay a board over some of her droppings for a few days and you'll increase the chances of finding worms. Red worms are most active in temperatures ranging between 55ºF and 72ºF so they really thrive indoors. Worms like the cool moist conditions of fall and spring, but as temperatures start to cool off they go deeper into the soil. As long as the soil isn't frozen you should still be able to find some without having to dig too deep. In fact, if the worms are given ample time to adapt to falling temperatures, even in frozen soil, worms can sometimes be found curled up in little air pockets just inches below the soil's surface. Once they are exposed to warmer temperatures, the worms will slowly wake up from hibernating and resume their activities.
Ellen
Answer

this Question

...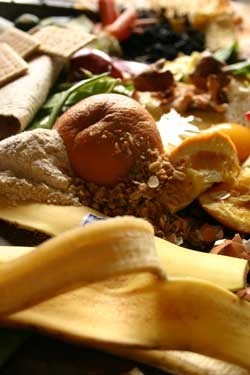 Vermicomposting (composting with worms) is easy, odorless, cheap, and great for the environment. It takes up little space, can be done year-round and no pets will love your garbage as unconditionally as the tiny Red Wiggler!
Make or Purchase a Worm Box
To house your worms you need a wooden or dark-colored plastic box equipped with a cover. Worms need a moist, dark environment to ensure they don't dry out. Bins can be ordered online or purchased at nurseries or garden stores, but it's easy (and inexpensive) to make your own. See instructions below.
Choose the Right Location
Place your worm box in an area that maintains temperatures of between 55-75ºF. This provides the optimum environment for worms to convert waste to compost. Basements or large closets work well, or the daring might consider incorporating their bins into a coffee or end table.
Prepare Bedding
Bedding needs to hold moisture, yet remain light and fluffy so the worms have adequate air. Worms eventually eat the bedding along with your garbage so avoid shiny magazines and colored inks-they're toxic. Paper towels, corrugated cardboard or newspapers work best. Cut them into strips one inch wide. You'll need about 4-6 lbs (dry weight) of bedding for a 1"x 2"x 2" box.
Worms need to keep moist to breathe. Too much moisture and they'll drown. Before adding bedding to the bin, dip it in water for a few seconds then shake off the excess. Also, drop in one or two handfuls of soil to provide the worms with some grit for digestion.
Calculate the Size of Your Herd
The garbage to worm ratio is approximately 1:2. If you generate 1 pound of compostable garbage a day, you'll need about 2 pounds of worms. A good rule of thumb is 1,000 worms (1lb) to start, twice that if you're going to be feeding them your garden waste as well. Under ideal composting conditions, worm populations grow quickly. Most of the hatchlings and capsules (cocoons or eggs) are lost during compost harvesting. The population of your ranch will remain in check according to the amount of food available to sustain it. Order composting worms from a specialty or online garden store. Regular earthworms won't work well for composting.
Add the Worms!
Dump your worms directly onto the prepared bedding and spread them out. Leave the lid open. Redworms dislike light, so most will move down into the bedding quickly. Inspect those still on the surface after an hour and remove them if they are unhealthy or dead.
Feed Them Your Waste
Add scraps to your worm box as you generate them, cover them with an inch or so of existing bedding and close the lid. Put waste in a new location each time you add it and check the worm's progress every two weeks. Fluff up the bedding and monitor the moisture as things compose and compact. A good air supply will keep the box free of odors.
Harvesting Your "Black Gold"
After 3-5 months, the compost will be ready for harvest. Food scraps or bedding added within the past 3 months may be left in the bid for further worm action. Here are three easy ways to harvest compost:
Move the contents of the bin to one side, filling the empty side with fresh bedding and scraps. Within a few months, the worms will move into this new section so you can remove the old compost.
If you're composting for your garden, you can take 2/3 of the compost (worms and all) and dump it right in. The 1/3 worm mixture left behind will usually be enough to repopulate the system.
Dump everything from your worm box onto a plastic tarp. Worms move into the pile to escape the light. As they do, remove the tops and the sides of the compost. Continue this until nothing remains but a small mass of worms in the pile. Replace the bedding and return the worms to the bin to restart the process.
You can compost almost anything from bread to coffee grounds to eggs (crush the shells), but try to avoid meat and dairy products. They can produce offensive odors. Add them only sparingly and dice them into small pieces.
Directions for a Worm Corral
2 x 2 box (2-person box)
Materials and Equipment:
4 pieces 5/8" non-treated plywood (23 3/8"x 8")
1 piece 5/8" non-treated plywood (24" x 24")
36 2" galvanized nails
drill with 1/2 " bit
black plastic sheet (24" x 24")
hammer
Newspapers
Construction:
Nail the four sides together (23 3/8" x 8"); overlap each corner.
Nail on the bottom.
Drill holes (8-10) in the bottom for aeration and drainage.
Use the black plastic sheet for a cover.
Place newspapers or pan under the box to catch drainage (worm "tea" is great for plants).
Optional: Nail on four small feet (2" x 2" x 2" ) so the box is elevated.