Crafts Using Books
Solutions
Share on ThriftyFunThis guide contains the following solutions. Have something to add? Please share your solution!
May 21, 2004
1

found this helpful
I am 14 and I badly wanted a way to decorate my door but had no money! I am really into books... then I had an idea. I went to the local thrift shop and got books with cool covers (paperbacks only really work.) That cost only around 50 cents. Old ones around the house that you have already read work great, too. So then I tore off the books covers and put them on my door, which I painted black. It has an awesome look, and is definitely different if you are looking for something new like I was!
By Audry
September 18, 2015
1

found this helpful
This is a guide about making a recycled book picture frame. An old or outdated hardcover book can be recycled to make a unique picture frame.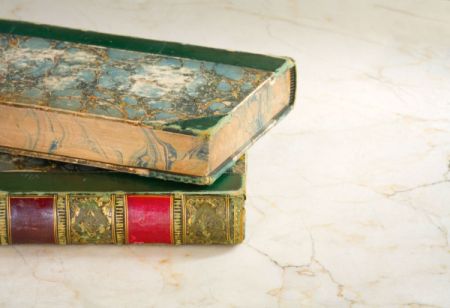 February 14, 2017
0

found this helpful
Make planters for succulent houseplants from recycled items. Popular varieties include jade, aloe vera and hen and chicks. These low moisture plants require very little care so they make a great gift.
This is a guide about succulent planter crafts.

February 15, 2017
0

found this helpful
Start with a hardcover book, some decoupage or gesso and begin creating a decorative antique looking book. This is a guide about making a book look antique.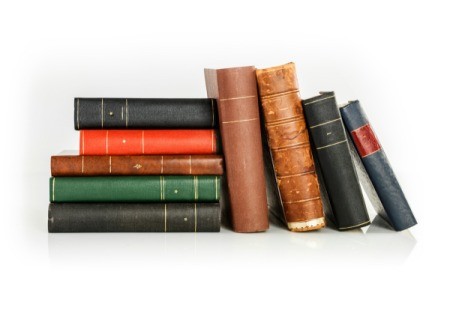 February 14, 2017
0

found this helpful
Discarded books can be used to make this attractive lamp for your den, office, or actually any room in need of a new table lamp. This is a guide about library lamp made of books.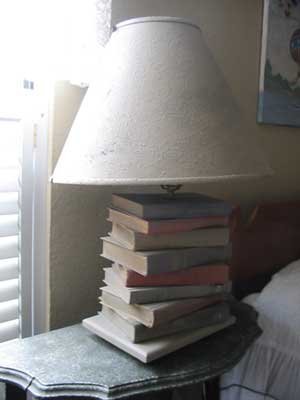 September 25, 2014
0

found this helpful
This is a guide about making a recycled book angel. By folding the pages in an old hardcover book and adding a body and clothing, you can create a cute angel to decorate your home.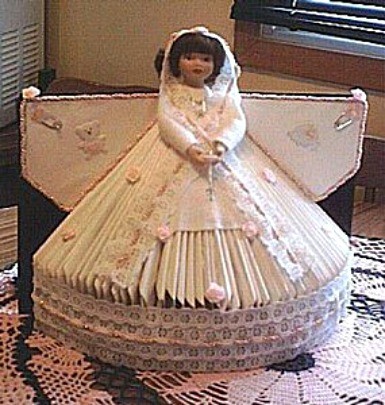 May 20, 2013
0

found this helpful
This is a guide about crafts using Reader's Digest books. Hardcover books are an excellent choice to use in your next craft project.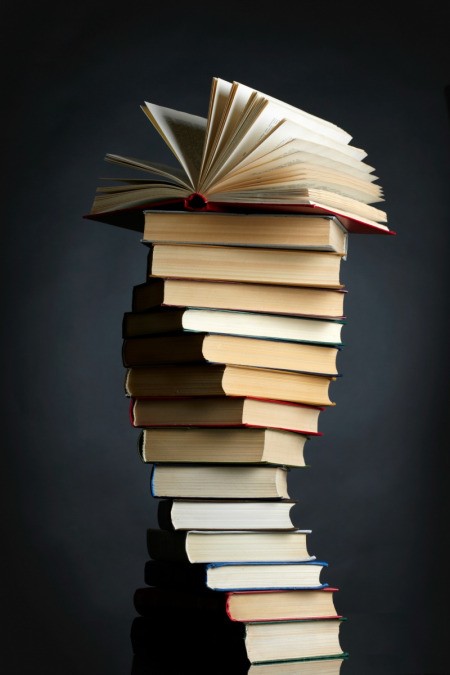 Questions
Ask a QuestionHere are the questions asked by community members. Read on to see the answers provided by the ThriftyFun community or ask a new question.
I need to know what process to use when making a hard bound book into an "open antique book". I'm pasting a wedding invite to the open book. I want the pages in the book formed. I'll have to dip the pages or something. Does anyone have a recipe for this or directions?
By Lorena1210 from Webster, SD
Answers
April 3, 2009
0

found this helpful
Best Answer
I have made a hardcover book look very antique and individual with a wedding invitation. open book to middle,either use decoupage or white glue mixed with water. paint this on the edges and as it dries shape the pages in a pleasant way, pages curved. once you have the design put several more coats of finish on. use gold paint and paint the edges of the pages. now you can use whatever you want for the finish, I have done the invitation and used some of the bouquet and bows to embelish the other side. I gave it as the wedding gift. I tore the invitation and singed the edges to make it more antique looking.
June 13, 2009
1

found this helpful
Best Answer
If I remember right, from back in the 70s when I made several of these, besides what glooyg stated, you have to but something under the pages, towards the center of the book, so that they will be slightly curved towards the center. I think the lady that taught me this used a half a toilet paper roll, cut lengthwise. Then we used something to fill in under the ends of the pages, I think what we used was called wood putty, If I remember right it, it was a light tan powder that we mixed with water. She also went through the pages of the book and glued them together, maybe every 12 pages or so.
We also used a product called Gesso, but I can't remember what the purpose of that was. The top pages we curled on the corners. Back then a person could buy gold and silver toned paper borders, that looked lacey, to put on the edges of the paper. We also gave the books an antique look by applying a light coat of brownish paint to it and quickly rubbing it off with a rag. gollyg's idea of painting the edges of the pages gold sounds a lot nicer than just leaving them them whatever color. The lady that taught me this, made them to sell. One year I made one for my parents anniversary. I put a nice verse from an anniversary card on one side (they didn't have a wedding so there was no invitation left to use), then I put their wedding picture on the other side.
Answer

this Question

...
Is there any way I can connect three hard cover books together at different angles? Then I would like to spray paint them a bronze color and put a coating of something on them to preserve them for staying outside on my small table for the summer?
By Catherine P.
Answers
January 6, 2013
0

found this helpful
I would check out what different types of glues there are and I would glue them together. What a good idea! I am starting to think what I can do to make bookends out of books this way!
Thanks for getting my mind to rolling on how to use this tip for my house!
Blessings, Robyn
January 7, 2013
0

found this helpful
How about drilling a hole through each and stacking them with a long screw or metal rod with end caps? Even a wood dowel might work.
January 8, 2013
0

found this helpful
You'll want a really strong, weather and waterproof glue. I assume you mean they will be stacked one on top of the other, or do you mean side by side as you would find them on a shelf? Sand the surfaces to be joined thoroughly and wipe off the dust. Try E600 glue or the like in a well ventilated area. Sounds like a great idea. Makes sure your paints and varnishes are also outdoor formulaes.
Answer

this Question

...
Does anyone know how to make crafts such as a purse or storage container from old hardcover book?. I saw someone make a purse from one on a craft show once and I also saw a hollowed out book made into a storage box.
clemson1
Answers
By Lori (Guest Post)
September 12, 2005
0

found this helpful
Hi Clemson1- I'm sending you a link to HGTV's website. Caitlin Phillips made hardcover book purses on the Carol Duval show. I'm hoping someone will have info for you on using books for storage boxes, I've never seen that. Good luck!
http://www.hgtv _3661732,00.html
By Gwen. (Guest Post)
September 12, 2005
0

found this helpful
My sister-in-law made a cute shelf out of 2 old hardcover books. She just cut out part of one book so that it will slide over the other book. (one book is horizontal the other is vertical.
September 18, 2005
0

found this helpful
I recently saw an article in the local newspaper for bookends. You take 2 books, glue them together side by side. You then take an old upside-down "T" shaped bookend and glue the two previously glued books to one side of the "T", you then glue another book on the other side of the "T" and you then have a bookend that blends in with your books on a shelf!- Sorry it's not a container!
October 21, 2007
0

found this helpful
Thanks for this information about the old books made into a purse. It was just what I was looking for!
August 6, 2008
0

found this helpful
By cathy (Guest Post)
August 12, 2008
0

found this helpful
how do you make a 3d book
Answer

this Question

...
Related Content