Gardening in Small Spaces
Solutions
Share on ThriftyFunThis guide contains the following solutions. Have something to add? Please share your solution!
If you have a fence and no yard space, these hanging pots are the answer! I bought mine from the Lillian Vernon catalogue, but I imagine places like eBay and Amazon have them too. I wish I had taken the picture after they were all planted, but you get the idea. These pots were all yellow when I got them and I spray painted them. They all have drain holes, but I choose to just put pots into them.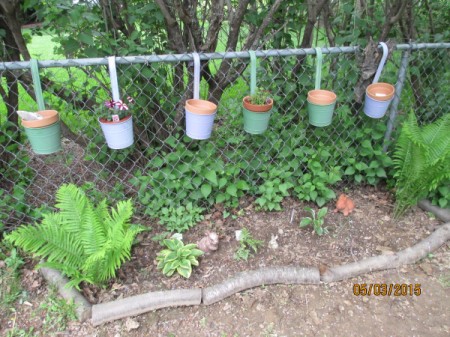 Vertical Planting Pouches
Have you seen the pouches at the gardening centers that have small opening in them and appear to be made from heavy plastic? You plant flowers in the openings and when it gets filled out you have a virtual waterfall of plants.
I made some of these that look exactly like them. They are made from tarps. I sewed them on my sewing machine. I used the grommet to attach my handle, but you could sew it on as well. They are approximately 17 inches high and 7 inches across. You can square off the bottom if you wish (like it is on a brown paper bag). By making your own, you can make it the size you want and put in as many plants as you wish. These are shown with no cuts because I am trying to decide what plants to put in. But to make the openings, just take a utility knife and make an X for the openings.
By Elaine from IA
I grew up on a small farm where we raised practically everything we ate. I've always liked to have some fresh produce growing somewhere. We have downsized to our retirement home and try as I might, I haven't been able to find a suitable place to plant very much of a "Victory Garden."
Yesterday as I was cleaning up around outside, I saw my window boxes which I had taken down for the winter. My frugal, farm girl mind kicked in with this idea. Instead of spending money on the annuals I usually fill them with, I'm going to plant vegetable seeds for plants which will thrive in that kind of container. I've already bought radish, lettuce, and chive seeds (three packs for $1.00!). Since I'll be able to bring them inside at night if the temperature drops, I'm going to get those started right away.
I'm also planning to plant some cucumbers in them because they will be pretty, trailing over the sides. Tomato and pepper plants can be tucked into spots between shrubbery in the back yard. I will again plant potatoes in my very large round pots. Last year I cut the eyes off some potatoes that had sprouted in my vegetable bin, planted them in a big pot and had a nice crop from something I would have just put into the garbage disposer. My grandchildren had a virtual treasure hunt digging them out.
I'm so excited about this project and can't wait to get started. I was going to wait to submit this idea after I had the boxes full and growing and could submit a photo, but I wanted it to be published in time for others to do the same if they like the idea. Why pay for and plant those annual ornamental vines when you can plant something fresh and edible?
By Sandy from Elon, NC
Short on space? Want to grow herbs or salad foods? Then grow food upwards! Yep, this season I have done this using recycled materials and here's how. I used parts of a pallet (wooden slated base which building products are delivered on in the UK) to make a rectangular frame, secured in the corners with screws to provide some strength.
Supplies:
numerous 4 pint plastic milk bottles ($0.00)
wood to make a rectangular frame ($0.00)
strong bamboo sticks ($0.00)
compost and plants
cup hooks to hold the bamboo sticks ($£2.00)
Steps:
Screw in cup hooks so that I can suspend strong bamboo sticks from one side to another. I made a total of 4 rows.
Collect 4 pint plastic milk bottles and cut them down so that the handle can be threaded on to the bamboo stick. Remove the top from behind the screw cap and about 3 inches down the front. Don't forget to put some holes in the base for drainage. I managed to get 6 across on my frame.
I then used a Sharpie to write the name of the plants on the front after potting them up. So far I have chives, coriander, chard, mint, parsley, mixed lettuce, marjoram, sage, cress, curry plant, strawberries, etc.
So far, so good, the food is growing and I am thinking about what else I can grow and have come up with trailing tomatoes! Hmmm, wonder what I can grow for winter?

May 17, 2017
0

found this helpful
A small garden space does not mean you can't have a nice yield if you employ a few techniques to intensify your gardening. This is a guide about six ways to get big yields from a small garden.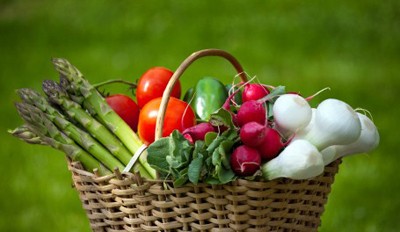 If you are looking for high-producing crops to use in a small yard, here are some suggestions . . .
Read More...
January 5, 2001
0

found this helpful
When I put my plants in the ground I lay them on their sides and put the dirt all the way up and over the roots and bottom leaves. Pat the dirt down good. It grows more roots and builds up the plant.
Read More...
September 6, 2017
0

found this helpful
To maximize yield in your garden, using your space efficiently is the best way to accomplish this. Gardening in small spaces doesn't have to mean small yields too.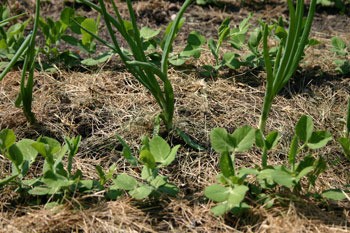 September 5, 2017
0

found this helpful
Living in the city can impact how much gardening you can do. Here are 10 tips for urban gardening.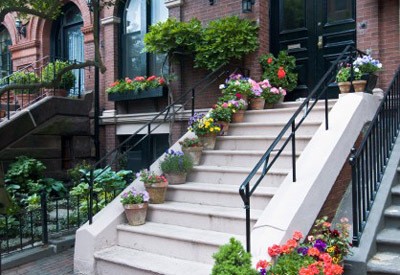 April 1, 2017
0

found this helpful
Rather than go to the expense of removing an old concrete slab, it is possible to plant a raised bed or container garden on top. This is a guide about planting a garden on top of concrete.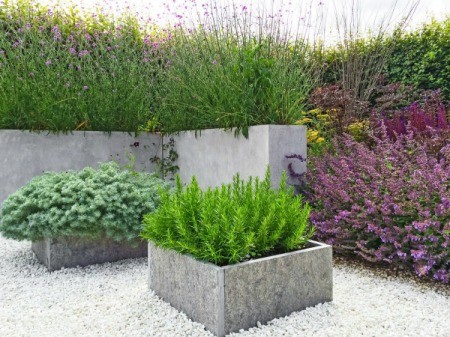 Photos
Share on ThriftyFunCheck out these photos. Click at right to share your own photo in this guide.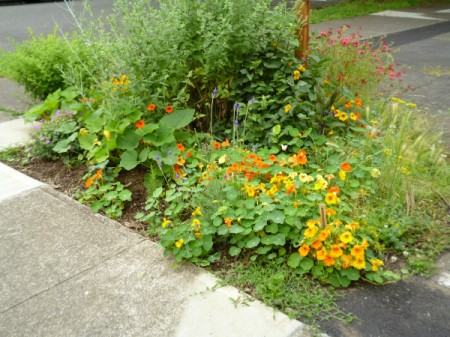 Photo Description
I created a garden out of a parking lot using coffee grounds from Starbucks and coffee chaff from Coffee Bean International. This is my window view as I work from home.
Photo Location
St Johns neighborhood, Portland OR.
This is our front door moveable garden, in my garden.
By Mary from Lewiston, NY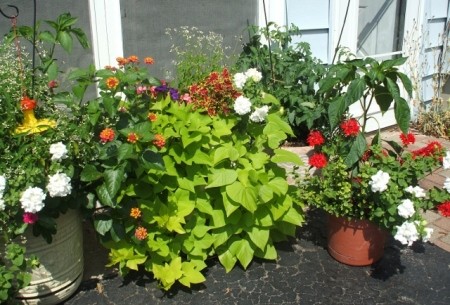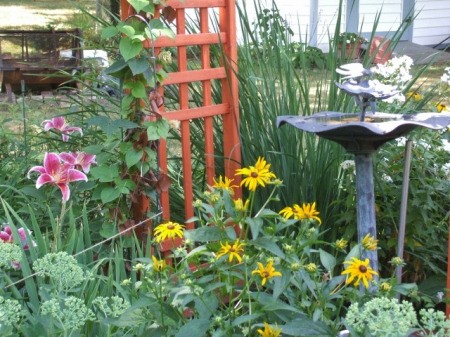 Related Content