Treating Ear Mites

Irishwitch
Silver Post Medal for All Time! 390 Posts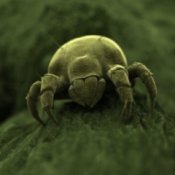 To eliminate ear mites, all it takes is a few drops of Wesson corn oil in your cat's ear. Massage it in, then clean with a cotton ball. Repeat daily for 3 days. The oil soothes the cat's skin, smothers the mites, and accelerates healing.
Source: From my daughter's vet
By Irishwitch from Aurora, CO
Read More

Comments
Questions
Ask a QuestionHere are the questions asked by community members. Read on to see the answers provided by the ThriftyFun community or ask a new question.

In your home recipe for ear mites one of the ingredients is tea tree oil. Where can I buy it?
By Nadine R

Answers

May 26, 2015
1

found this helpful
Best Answer
All over the internet, people strongly warn about dangers associated with putting any kind of essential oil in or on a cat. It wasn't mentioned here, and each person will use their own best judgement about what's best for their beloved friend(s), but thought it deserved mention.

June 25, 2016
1

found this helpful
Best Answer
Melaleuca also known as tea tree oil is VERY toxic and deadly for cats in any form of applications! Please do not use this on your cats their liver cannot process it.
Answer

this Question

Can an alcohol swab kill ear mites on a dog?
By harleygirl1211 from Red Bay, AL

Answers

July 13, 2009
0

found this helpful
Best Answer
I just asked my vet the best way to prevent ear mites in my beagle puppy (they have a tendency to suffer with them more than other breeds) he recommended cleaning her ears out once a week with a solution of 1/2 water and 1/2 hydrogen peroxide. I purchased an inexpensive pointed tip plastic bottle at the dollar store (the kind you would use for ketchup, etc.) and I make a mix based on the vets directions.
Using the bottle to fill the ear with the solution, I then massage the base of the ear for a few seconds and then allow her to "shake" the fluid out of her ears. The vet said this would keep her ears free of debris that attracts the mites and allows them a breeding ground in the ear. I also do this on my Golden Retriever and have since had happy ear mite free puppies!

July 13, 2009
0

found this helpful
Best Answer
I asked my vet the same question. She said it would be very painful to use alcohol because the ear mites bite and when the alcohol comes in contact with the spot that was bitten, it will burn a lot. Try putting alcohol on a cut on your finger and you will find out what it would be like.

July 13, 2009
0

found this helpful
Best Answer
Our vet told us years ago to use a little boric acid powder. Put a pinch or more, depending on the size of the dog, into the ear and close the flap over the ear and massage the ear for several seconds.
It works beautifully, and is painless to the animal.
Answer

this Question

I know of a dog who is being treated (home remedy) for ear mites because the family cannot afford a vet appointment. What home remedies have worked? This is a German Shepherd stray that was found in a northern state.
Answers

October 28, 2011
0

found this helpful
Equal portions of Olive Oil and Vitamin E Oil mixed. Dip the Q-tip/Cotton ball in mixture and clean the animals ears. Once completed put one drop of mixture into each ear every 3 days until mites are gone. Make sure to clean his ears every 3 days as well.
Lana B. Des Plaines, IL

July 7, 2018
0

found this helpful
Go to the feed store and get ivermectin (wormer for a horse). Costs about $6 - $10. It is the same medicine that is used in dog wormers but much cheaper for as much as you get. Use a very small amount for a dog. One tube will do a 1200 pound horse, so only use about a pencil eraser amount. Put it on the dogs tongue, or you can put a little bit directly into the ear. This will kill the mites. Do again in two weeks to get them all.
Answer

this Question

Is there any way to clean ear mites at home? My dog is allergic to the meds I got from the vet. Help!
By sbobo from Tacoma, WA

Answers

August 26, 2011
0

found this helpful
Try putting a few drops of olive oil in his ears and massaging. Do this every couple of days till he stops scratching.

August 27, 2011
0

found this helpful
Thanks Gasjarvi-
Vet called and said that he doesn't have ear mites, but a nasty fungal infection. And thanks for the olive oil tip, been using for 2 days and I cant believe how well it works!
Answer

this Question

What do I do to get rid of them?
Answer

this Question
Vets often prescribe Acarexx, a .01% solution of ivermectin, to treat parasites including ear mites. Some pet owners prefer to mix their own solution when treating their pets.
This is a page about using ivermectin to treat ear mites.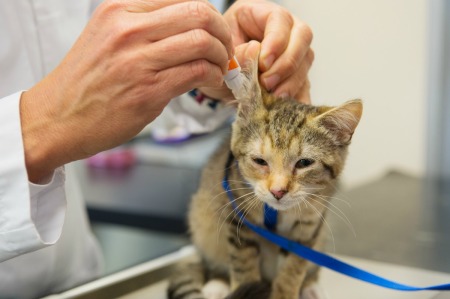 Ear mites are very easy for young cats to pick up, especially if they are a rescue or were neglected. They are also easy to treat. This page has advice for when my kitten has ear mites.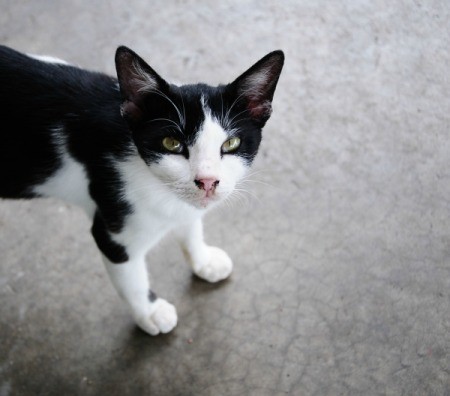 This is a page about using peroxide to get rid of ear mites. It is best to use a solution that is intended to treat ear mites. If left untreated, ear mites can cause ear infections that can lead to serious damage.
Avoid using products such as peroxide, without first consulting a veterinarian.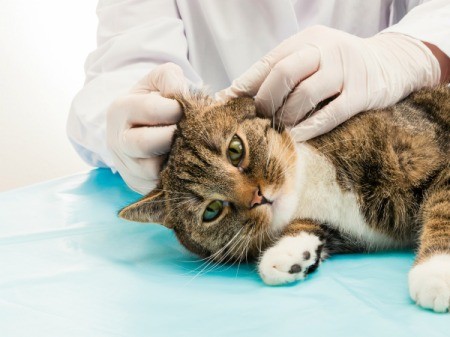 Ear mites are highly contagious and will cause your cat quite a bit of discomfort. If left untreated, these tiny mites can lead to serious ear infections. While some people try to treat ear mites with home remedies, it is best to seek professional treatment to avoid damage to your cat's ears.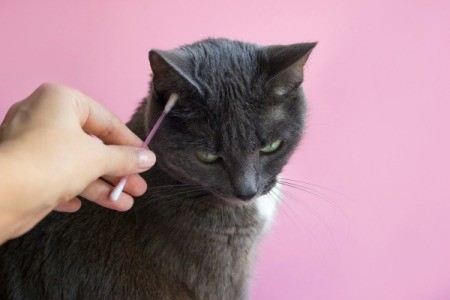 Ear mites are a common issue for pets, especially if they have not had regular veterinary care. This is a page about. "What causes ear mites?".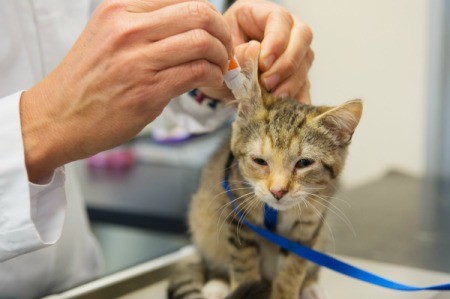 It is best to confirm with your vet that your pet does in fact have mites. Then using a medication and cleaning should remedy the problem. Untreated mites can cause your dog pain from scratching and distress. This is a page about treating a dog for ear mites.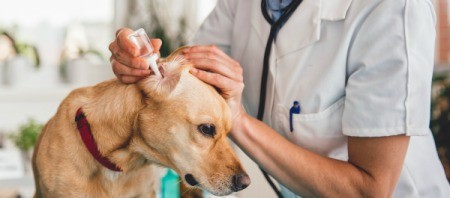 Published by ThriftyFun.
© 1997-2022 by Cumuli, Inc. All Rights Reserved.
https://www.thriftyfun.com/tf/Pets/Health/Treating-Ear-Mites.html