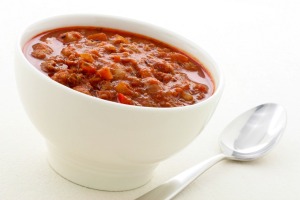 So simple to make but it is so good.
Ingredients:
1 lb. ground beef
2 lb. ground chuck
Seasoning Mix
2 - 8 oz can tomato sauce
3/4 cup tomato ketchup
1/2 cup light brown sugar
1 1.25 oz pack Winn Dixie brand chili seasoning mix
1 - 1.31oz pack Winn Dixie Sloppy Joe seasoning mix
Directions:
Seasoning Mix: In a bowl combine all of the seasoning mix. Stir well to make sure it is blended well.
Brown off 1/2 of the ground beef. Pour browned off beef into a 4 qt. pot. Brown off the other 1/2 of the ground beef. Pour browned off beef into pot.
Brown off 1/2 lb of the ground chuck. Pour browned off chuck into pot. Give pot a quick stir to begin blending the beef and chuck. Continue browning the ground chuck, 1/2 lb at a time. Give the pot a quick stir after each batch is added.
Stir the pot a good final stir. Add the seasoning mix. Stir pot to blend the seasoning mix into the meat. Simmer for 10 to 15 minutes on medium heat
Note: Do NOT use any tomato paste!
Tips: Add some melted Velveeta cheese for a great chip dip!
I browned the meat off in small batches as it was easier for me to do so. You can brown all the meat at once if you have a large enough pan.
Source: I created this in my own kitchen.
By John Luse from Columbus, GA