Recipes Using Artichokes
Solutions
Share on ThriftyFunThis guide contains the following solutions. Have something to add? Please share your solution!
February 5, 2012
7

found this helpful
I splurged on a pricey off-season artichoke to try it roasted and it was well worth it! Abundant artichoke season is less than two months away now, and I can barely wait to make them this way often! You don't even need dipping sauce for these babies. If you love artichokes, you simply must try this recipe.
Ingredients:
1 artichoke
1/2 lemon
2 Tbsp. extra virgin olive oil
2 large garlic cloves
pinch of salt
Lemon wedges for garnish squeeze
Directions:
Preheat oven to 425 degrees F. Tear two pieces of 18 inch wide aluminum foil into squares to wrap around the one artichoke.
Rinse and drain artichoke, completely cut off the stem, 1 1/2 inch off of the top leaves and discard them. Place artichoke on a plate or in a shallow bowl stem side down, open the leaves just a bit and then use a sharp knife to loosen/open the center leaves.
Squeeze just a tiny bit of lemon over the stem and then squeeze the rest evenly over the leaves so the juice drizzles down into the artichoke. Evenly pour the olive oil over the leaves, place garlic cloves into the small center leaves and sprinkle with salt.
Place artichoke, stem side down, on center of one piece of foil, wrap up completely and tightly over the top of the artichoke and repeat with other foil square.
Place in oven stem side down and bake for 1 1/2 hours.
Remove from oven, cool very slightly and serve with a lemon wedge.
By Ann from Richland, WA
June 24, 2010
8

found this helpful
I found this recipe at Allrecipes and decided to give it a try yesterday but I tweaked it by adding a wee bit of the artichoke marinade, using extra virgin olive oil instead of regular, etc. It was yummy with a couple of slices of French baguette smothered with softened unsalted butter.
Ingredients:
1 (9 oz.) package fresh cheese ravioli (I used Buitoni Four Cheese - yum)
1-1/2 tsp. extra virgin olive oil
3 small Roma tomatoes, peeled, seeded, and chopped
1/2 of a 6.5 oz. jar marinated artichoke hearts, not rinsed
1 tsp. of artichoke marinade
1/4 cup green onions, chopped
2 tsp. garlic, minced
1/4 tsp. salt
1/8 tsp. pepper
1 tsp. extra virgin olive oil (to coat cooked ravioli)
1 Tbsp. Parmesan or Romano cheese, finely shredded
Directions:
Cook ravioli according to package directions.
Meanwhile, heat the 1-1/2 teaspoons of olive oil in a large skillet over medium-high heat. Add tomatoes, artichokes, artichoke marinade, scallions, garlic, salt, and pepper. Cook 2 to 3 minutes, stirring occasionally, until vegetables are warmed through. Remove from heat.
Drain pasta well. Transfer to a large bowl and toss with 1/2 teaspoon of olive oil. Add half of the sauce to the ravioli and toss gently to mix. Transfer ravioli to serving plates, pour remaining sauce evenly over ravioli, garnish with Parmesan or Romano cheese and serve.
By Ann from Richland, WA
Ingredients:
1 buffet-size can artichoke hearts, drained
1 can cream of chicken soup
2 cups milk
1 cup cream
2 cups chicken broth
1-2 bay leaves (optional, in cheese cloth)
pepper
salt
Directions:
Slice artichoke hearts crosswise; mix all ingredients. Heat just to boil. Remove bay leaves in cheese cloth just before serving. Serves 6.
By Robin from Washington, IA
This makes a great presentation for guests, and they don't realize it's healthy!
Read More...
March 13, 2008
0

found this helpful
Artichokes are in the thistle group, native to the Mediterranean. First brought to the Americas in 1600 but not popular until the 1920's. Often known as globe artichokes, not to be confused with Jerusalem artichokes. Artichokes are high in Vitamin B, C and don't contain fat.

Read More...
Amy Mahoney
0

found this helpful
A perfect addition to any brunch or an easy supper for two, this quiche is delicious with a mimosa in the morning or a salad and white wine in the evening.
Read More...
May 18, 2011
1

found this helpful
Serve over a bed of fettuccine with a vinaigrette dressed salad on the side, and you have a nice and easy complete meal.
Read More...
December 4, 2017
0

found this helpful
Make you own delicious artichoke spread to put on toast or whatever else strikes your fancy. Here is a fantastic artichoke spread recipe that your whole family will love.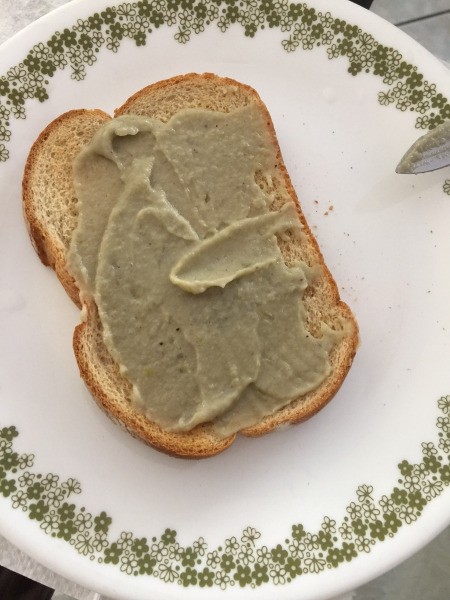 September 6, 2017
0

found this helpful
Grilled artichokes are a delicious side dish that can easily be cooked with other items on your barbecue. Make some grilled artichokes with your next meal.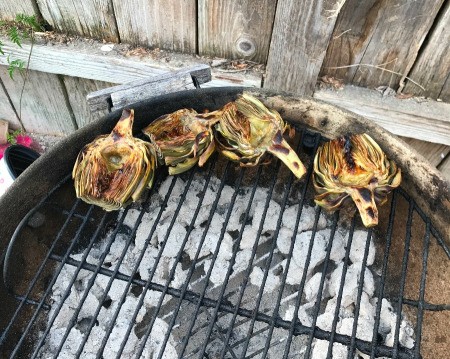 This makes a very good side dish! The tomatoes really 'make' it!
Read More...
Artichoke tea is known to be good for your liver and also help you have clear skin. It is also subtly tasty.

Read More...
Related Content