Frugal Vacation Activities
Solutions
Share on ThriftyFunThis page contains the following solutions. Have something to add? Please share your solution!
My name is Michele and I am FRUGAL and LOVIN' IT! I am well known for being able to go on vacation on a budget. Here are somethings I do to prepare for vacation season.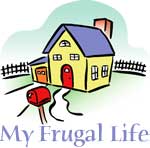 I usually start this at least 3 months in advance.
I get out a map and circle a 5 hour radius from our home. You will find there are many things you can do within 5 hours of your house in all directions. This will usually take about a tank of gas in the average car.
Decide on the area you want to go on vacation.
Get on the internet and find out all you can about the area. See if they have free brochures they can send you.
Print out a map of the area and study it. Be familiar with the streets, where hospitals are and the basic layout of the area. You will be surprised how well you can get around if you pre-study the area streets.
Once I get all my brochures in I ordered, I sit down with the family and see where are all the places they might want to visit.
I make a spreadsheet on the computer and get to work. I look up sites on the internet or call to find out dates and hours of operation, the cost for adults and children, and the cut off ages. Do they have any discounts or coupons available? I log this on my spreadsheet along with an address and a phone number. Also check out parking. I found on one vacation you had to pay to park just about at every place we went. $5 here and there add up over the week, so be aware of this hidden cost. Look in to a free park and ride bus or trolley to get around town. This spreadsheet is printed out and brought with me to help plan each day's activities. I know exactly how much the entertainment part of the vacation is going to be so I can budget the other areas such as lodging and food.
After finding out the prices we narrow down the list to our budget and the top activities we would like to do. I gather all coupons and discounts and attach to the spreadsheet, so they are handy when we travel. As soon as I get into town I get all the local magazines and free handouts and scan for coupons, I didn't already have. You can print out so many things on the internet now.
Lodging is a rather large expense. I try to look for local independent hotel/motels they may have a kitchenette. Sometimes they are cheaper than the chain motels. Once I found a small local motel in Hot Springs, Arkansas that was very quaint. We had adjoining rooms, so the boys had their own space with fridge and we had a full kitchen in ours. It was only $65 a night for both rooms. It had a very nice pool and being local owned the owners were onsite daily and so accommodating to us. Look at campgrounds, maybe with cabins, for an option too.
Food, this is your biggest expense next to lodging. I try and pack a snack attack basket for the car and a cooler with drinks. Most people don't like spending their vacation cooking but, I don't mind. I have a few quick frugal meals I like to do on vacation. I usually hit the local Wal Mart with my list. A list is crucial or you will go over budget buying everything. Here are some ideas:Breakfast - hamburger buns with precooked sausage patties and a fried egg. Pancakes, oatmeal or just cereal are quick and filling. For lunch, sometimes we just have a soup and sandwich. For supper I like to get one of those pre-made 2 foot subs from Wal-Mart and slice it up and serve with a soup. Very quick. One night we usually have pasta with sauce. I make a lot of one pot meals or buy those meals in a bag in the freezer section at Wal-mart. Also, you can usually find a good pizza deal in town. Of course, we usually will eat out at least once at a nice seafood place, but I like to at least have a 10% off coupon or free drinks or something.
Try to stick to a plan and let the whole family in on ideas and planning too. What they might like to do. Plan some indoor activities if it is going to rain or be cold some of the days. Never overlook free things to do in town. Some zoos are free. Lots of museums are free and very informational. National and state parks usually have gobs of free stuff to do as well as Civil war battlefields. Heck, sometimes we just go to a creek and hang out for the day. The main thing is we are together as a family and having fun.
One vacation I decided I was not going to drink cola or tea. Most places were charging .99 to 1.99 for the drinks. I requested water with lemon and made my own lemon aide and saved over $20. I could not get the boys or the husband onboard for this, but I was proud and had an extra $20 when I got home.
You can still have fun and be FRUGAL on vacation; I do it all the time. Get your map out and start planning now!!
Michele from McKenzie, TN
Do you have a frugal story to share with the ThriftyFun community? Submit your essay here: http://www.thriftyfun.com/post_myfrugallife.ldml
Read More Comments
The cost of vacation destinations are spiraling upward. But your family can still have fun at no cost and receive free items to boot. Check out the Factory USA web page at:
By Ellen
Editor's Note: In California, Oregon and Washington there are winery tours, too.
Read More Comments
Renting a home in a vacation area can be more relaxing than camping and much cheaper than staying at a hotel. This is a page about renting a cabin for summer vacation.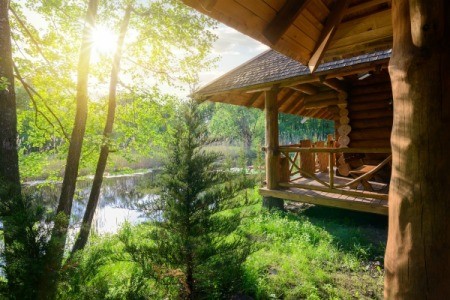 Links
Vacation Stimulus Package. There is not a lot of extra money laying around to pay for a fancy vacation this year but we wanted to try and budget something for our family. Where to go, what to do? Then I was made aware of a website dedicated to showcasing free attractions. Who doesn't like FREE! This site allows you to search for free attractions by city and/or state. It also provides you with the address, telephone number and some other limited information of attractions you might be interested in.
We are now in the process of planning a vacation to Washington DC (taking advantage of all the free stuff made possible by our tax dollars). In addition, we will also be taking advantage of free attractions at home this summer and as we visit friends and family. We are planning on taking a vacation this year to Washington DC, thanks to www.free-attractions.com (and if we are able to find a good hotel rate!)
Source:
By Diana from Prospect, KY
Advertisement
Published by ThriftyFun.
© 1997-2020 by Cumuli, Inc. All Rights Reserved.
https://www.thriftyfun.com/tf/Travel/Frugal-Vacation-Activities.html