Hi, my name is Tracey and I first wrote asking for dining tips for our August family vacation to Disney in Florida. To which I received many good ones that will be very helpful. Thank you to everyone for them.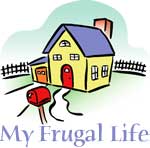 One of the replies to my request was a question asking how I found such fantastic deals. Research, research and more research. There is a web site http://www.bookingbuddy.com. On the site you put in dates that you want to travel and click on the links of the other web sites. There is a drop down bar and the best site for the dates we were going was http://www.ultimatefares.com. Check each one, there are many listed.
It's so much better then going separately to priceline, orbitz, expedia, hotels.com etc. I put in different dates and noticed that sometimes certain dates were cheaper then others. Like I found out that flying out on a Tuesday is much cheaper, as much as $100.00 less. I only checked on flights first then I found a base amount it would be. It seemed like looking just for hotels was kinda expensive, but when you add in a flight it was soooooooo much less. Then you can choose your flights. I wanted to leave from Michigan early and then leave from Florida late. I got to choose the best flights for us. I wanted non-stops. They were not any more expensive then lay overs. Why waste our time on vacation in an airport? I did go to the airlines separately and checked if I went straight to the source, keeping out the middleman (the 'travel agent' web site), would it be cheaper, nope no cheaper. Our flight was $76.33 per person! We would have spent a zillion times more then that if we drove from Michigan to Florida buying gas! (Not to mention spending THAT much time in the truck with my "wonderful family", that's a lot of one-on-one time) : )
After that, I just picked a hotel. I wanted a little fancy, we have never been on a family vacation before this big so I thought "what the heck, lets splurge!" Then I found a four star hotel for $31.00 a night. They are three miles from Disney and they have a free shuttle that will takes and pick up us from the park. Which saves us the $10.00 parking fee a day.
The most expensive part of the trip is the Disney Park tickets. They have different kinds. They have the "Magic Your Way" base tickets, which means one theme park admission per day for the number of days on the ticket, and expires 14 days from first use. It does not include park hopping or admission to other gated attractions, like Disney's water parks or Pleasure Island. Only one theme park admission may be used per day. Then they have a Park Hopper option/add-on. The Park Hopper Option allows guests to come and go as they please through all four Walt Disney Word theme parks on the same day, for each day of their pass.
I thought that each park is so big and there are so many things to do each day that we wouldn't need to jump from park to park. It's cheaper to just buy the base ticket. I called the Disney store in my local mall and they told me the sell passes for $192.00 for 3 days. I thought "Heck, we are there for 9 days!", we needed something more then that. There are 4 parks to visit (not including the water parks). Magic Kingdom, MGM, Epcot and Animal Kingdom. Then I found when you purchase 4 days, you get 2 free for $215.00! Was sooooooo excited about that! I found that out when I purchased our hotel and flight. You can add event tickets to your trip. This is the website I found a lot of information on the tickets
http://www.explorethemagic.com/disney-world-tickets-faq.asp
.
Finding a car rental took more time. Each day they seemed to be different so I just waited and waited. I called my insurance agent in Michigan (Allstate) and asked if they gave discount to customers, they don't. Finally I got a great deal. We pick up the car at the Florida Airport (MCO) and drop it off there to. So we will have a way to our hotel and back to the airport. For 9 days its $131.87 for the entire time we are there. While there, I do want to do some shopping and go to the ocean. I like to have the freedom to do whatever we want when we want.
Totally so far for the vacation, I have spent $1283.99 for 3 people for 9 days/8 nights. Now that doesn't include food or souvenirs while we are there.
I did find this really cool web site though http://www.restaurant.com. On this web site you can put in the zip code and they will show you restaurants in the area that you may purchase certificates and use them there. Like you can buy a $10.00 one for $3.00. A $25.00 one for $10.00. There is a limit of how many you can use while you are in each place. Read each carefully.
I called the Orlando Visitors Bureau and they are sending us out a "Magic Card" which also gives discounts at certain restaurants/places. They are also sending out a "Care package" which includes a map and other things so I can learn the roads and get the gift certificates that we are going to use. I don't want to buy a certificate that is going to be so far away from everything and end up not using it. I will wait for the map to buy them.
We are so excited about this trip. My daughter Mackenzie made a paper chain and each day she tears a link off and right now there is 33 links left on her chain. 33 days until Disney!
I hope someone can use one or more of these tips and save some money.
How many days do you recommend going to the Disney theme park? Is one day enough?

Susan from Missouri
Answers
By jean (Guest Post)
August 11, 2007
0

found this helpful
How many days you need to spend depends on the age, number of children, and your budget. If time/funds are limited, get a guide book to the park from your library, Read up on the features and areas that interest you, and let your children know what the choices are. I have done Disney with a group of 16-18 year olds on a class trip. We used 3 days, and that was about right for teens and adults
I have also done Disney with grandchildren. Under 5 or 6, 1 day in Fantasyland/Frontierland is enough
Older kids(7-8), we needed 2 days.
Check with the Disney store in a mall near you. That is where I found the best prices on park tickets. If this trip is basically for the kids, consider splitting up and each parent taking different age groups to different areas.
Whatever amount of time you decide to spend, bring your own refillable water bottles, and buy one meal and bring another. If you don't have stroller age children, bring a rolling backpack or suitcase. It can hold food,jackets, a change of clothes/bathing suit if you hit a water area. You will need some way to carry things
You will never get to all of the features under 5 days or so, so pick and choose based on the ages and interests of your family. Our family favorites turned out to be Animal Kingdom and Epcot. Enjoy your visit.
August 11, 2007
0

found this helpful
Hi Susan,
Are you talking about Disneyworld in Orlando or Disneyland in California?
If Disneyworld I would say it depends on who is going on the trip. There are four seperate theme parks, not to mention Downtown Disney which is a shopping area. If you plan to visit all four parks I don't think one day would be nearly enough. I would suggest at least 3 days and then you may not be able to see everything. If you have younger kids going you will need to account for taking breaks during the day, too.
I've talked to people who have done all 4 parks in two days but they skipped a lot because they weren't interested in everything.
I lived in Florida and my first year we bought annual passes and went a LOT and I still don't think I saw everything :)
I hope this helps some.
-Mary
August 12, 2007
0

found this helpful
i went with my parents when i was 9 years old with my brother (whom was around 13 at the time) and it took us about a week to do all the things we wanted to do
August 14, 2007
0

found this helpful
Take the best quality walking shoes you have (already broken in), thick socks and snacks. The last thing you want are blisters.
Disney food wasn't very nutritious (where we could afford to eat - mainly burgers and not much in the way of fresh veggies) and it was also very $$$$$! And not very tasty. Just bad fast food.
You need at least 3 days, full time, and then two things will happen:
1) there still wasn't enough time to see everything
2) it's enough of the same thing already and you won't want to be there any more
Absolutely do not go on a national holiday. We went during Thanksgiving (because that's when DH could take a vacation) and a 45 min. to 1.5 hour or longer wait for rides was typical. Also rides that broke down from the heavy use and we had to be rescued twice (Mr. Toad's Wild ride).
If I had to do it all over again, I would absolutely not have gone at that time.
A friend and her family went during Oct. and said, "No waiting in line".
By mADELINE (Guest Post)
August 14, 2007
0

found this helpful
I HAVE BEEN TO DISNEY WORLD APPROX 5 TIMES . THERE IS NO WAY YOU CAN SEE AND APPRECIATE THE ONE IN FLORIDA IN ONE DAY NOT EVEN JUST THE MAGIC KINGDOM. I HAVE BEEN TO THE ONE IN CALIFORNIA BUT THAT WAS LONG AGO AND I DON'T BELIEVE WE SAW ALL OF IT EITHER . IF YOU WANT TO SEE IT ALL I RECOMMEND THE 7 DAY WORLD HOPPER PASS .
By lindajean (Guest Post)
August 14, 2007
0

found this helpful
We just got back last Friday! The Single Parents of 2nd Baptist Church of Houston took 10 commercial busses to Orlando. We had 3 days: 2 for parks and 1 for a waterpark. My son and I chose MGM for Monday because MagicKingdom's busiest weekday is Monday. We did enough that we were happy to come back to the hotel at 7 PM. We did Blizzard Beach on Tuesday--a wonderful, restful day before we did Magic Kingdom on Wednesday. I packed a small cooler (softsided) with frozen water and a washcloth to sponge off with when I got overheated; jerkey; protein bars; dried fruit for snacks and we ate at McD's about 4PM. By midnight we still hadn't done it all!! But what memories!!
The best book that I read was by Burnbaum on Disneyworld--Amazon for about $12.
The Singles Pastor gave us 4commands: Be flexible. Have fun. Make memories. Make new friends! It was wonderful!!
By Jane, Richmond, B.C. Canada (Guest Post)
August 14, 2007
0

found this helpful
You didn't say which Disney but if you are going to Orlando, we were there 2 years ago and if you stay at one of the Disney Hotels, you can get a meal package that is superb. You will want to book SPECIAL restaurants or Theme breakfasts ahead of time but our son, daughter-in-law and 2 grandsons figured they saved at least $100.00 a day on meals for the four of them.
Don't know if Disneyland has the same thing but if you phone them, they can tell you if they do.
Have fun !
By Diana (Guest Post)
August 15, 2007
0

found this helpful
We spent 7 days and it Wasn't enough-LOL!
Read Birnbaums Unoffical guide-it gives great travel tips and plans for each park-this way you'll maximize your trip
September 10, 2007
0

found this helpful
Me, my parents and my three younger siblings went in 05'. We stayed 9 days and that was plenty because we had enough time to see all the parks and then go back to the rides we really liked (I rode Space Mountain like 11 times!). But we only ate 'in park' 3-4 times. We stayed in a disney hotel, VERY COOL, that was like a condo. Two bedrooms, two FULL bathrooms, a FULL kitchen and a living room with a porch were you could go outside and feed the geese that would walk RIGHT UP TO YOU! The only down side is that we had a 1 1/2 year old that couldn't ride hardly anything, but we had these passes so that one of my parents and three of us kids could go on the ride and then when the parent who rode came off the ride the kids stayed inside and the other parent could skip the line and go in (forgot what they were called).
But the reason we only ate 3-4 times is because they were SO $! So what we did was dropped our stuff off in the condo/hotel room, and went to Walmart and bought TONS of TV dinners and that is what we ate except for we had cereal for breakfast and went back to the condo for lunch then went back out again. But me and my mom would sneak out sometimes and go to DownTown Disney! Which is pretty cool, we took the whole family a few times. But there you have it, one of the most perfect vacations ever. DISNEYWORLD! -Mackenzie 11
Answer

this Question

...
Does anyone know where I can discounted tickets to Disney World theme parks without going to a "time share seminar"?
By Rosanne V.
Answers
January 30, 2013
0

found this helpful
My husband and I went to Disney last fall. We bought $300 in Disney gift cards at the grocery store with fuel perks at a time when the perks were doubled. At $.20/gal for every $50 spent, we saved $1.20 per gallon when we filled 30 gallons in our Suburban - $36. That's a 12% discount. The cards were good for admission, food, souvenirs etc at the park. Sometimes, a tourist stop on the interstates or a hotel lobby has coupons available. Our daughter lives in Florida and residents get a discount at Disney so our grandkids already had a discount. (Now if I could find a similardeal for Universal Studios!)
January 30, 2013
0

found this helpful
I am going to Disney World this April. I have looked at a lot of sites and compared the prices. I have found that MouseSavers.com have the best prices that I could find. The tickets and park hopper were lower than any other site. You have to check on everything to get the good deals. We are driving 50 miles to another city to save over $100.00 on each person for the plane fare. With a party of 5 that well over $500.00 and the parking will be cheaper than our local airport.That money can be used elsewhere on our trip. I say look around and plan well. It can be done.
February 4, 2013
0

found this helpful
If you or a friend is a AAA member they can help you.
February 4, 2013
0

found this helpful
If you or a friend is a AAA member they can help you.
Answer

this Question

...