Hi, my name is Tracey and I first wrote asking for dining tips for our August family vacation to Disney in Florida. To which I received many good ones that will be very helpful. Thank you to everyone for them.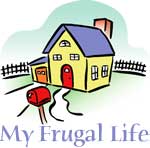 One of the replies to my request was a question asking how I found such fantastic deals. Research, research and more research. There is a web site http://www.bookingbuddy.com. On the site you put in dates that you want to travel and click on the links of the other web sites. There is a drop down bar and the best site for the dates we were going was http://www.ultimatefares.com. Check each one, there are many listed.
It's so much better then going separately to priceline, orbitz, expedia, hotels.com etc. I put in different dates and noticed that sometimes certain dates were cheaper then others. Like I found out that flying out on a Tuesday is much cheaper, as much as $100.00 less. I only checked on flights first then I found a base amount it would be. It seemed like looking just for hotels was kinda expensive, but when you add in a flight it was soooooooo much less. Then you can choose your flights. I wanted to leave from Michigan early and then leave from Florida late. I got to choose the best flights for us. I wanted non-stops. They were not any more expensive then lay overs. Why waste our time on vacation in an airport? I did go to the airlines separately and checked if I went straight to the source, keeping out the middleman (the 'travel agent' web site), would it be cheaper, nope no cheaper. Our flight was $76.33 per person! We would have spent a zillion times more then that if we drove from Michigan to Florida buying gas! (Not to mention spending THAT much time in the truck with my "wonderful family", that's a lot of one-on-one time) : )
After that, I just picked a hotel. I wanted a little fancy, we have never been on a family vacation before this big so I thought "what the heck, lets splurge!" Then I found a four star hotel for $31.00 a night. They are three miles from Disney and they have a free shuttle that will takes and pick up us from the park. Which saves us the $10.00 parking fee a day.
The most expensive part of the trip is the Disney Park tickets. They have different kinds. They have the "Magic Your Way" base tickets, which means one theme park admission per day for the number of days on the ticket, and expires 14 days from first use. It does not include park hopping or admission to other gated attractions, like Disney's water parks or Pleasure Island. Only one theme park admission may be used per day. Then they have a Park Hopper option/add-on. The Park Hopper Option allows guests to come and go as they please through all four Walt Disney Word theme parks on the same day, for each day of their pass. I thought that each park is so big and there are so many things to do each day that we wouldn't need to jump from park to park. It's cheaper to just buy the base ticket. I called the Disney store in my local mall and they told me the sell passes for $192.00 for 3 days. I thought "Heck, we are there for 9 days!", we needed something more then that. There are 4 parks to visit (not including the water parks). Magic Kingdom, MGM, Epcot and Animal Kingdom. Then I found when you purchase 4 days, you get 2 free for $215.00! Was sooooooo excited about that! I found that out when I purchased our hotel and flight. You can add event tickets to your trip. This is the website I found a lot of information on the tickets http://www.explorethemagic.com/disney-world-tickets-faq.asp.
Finding a car rental took more time. Each day they seemed to be different so I just waited and waited. I called my insurance agent in Michigan (Allstate) and asked if they gave discount to customers, they don't. Finally I got a great deal. We pick up the car at the Florida Airport (MCO) and drop it off there to. So we will have a way to our hotel and back to the airport. For 9 days its $131.87 for the entire time we are there. While there, I do want to do some shopping and go to the ocean. I like to have the freedom to do whatever we want when we want.
Totally so far for the vacation, I have spent $1283.99 for 3 people for 9 days/8 nights. Now that doesn't include food or souvenirs while we are there.
I did find this really cool web site though http://www.restaurant.com. On this web site you can put in the zip code and they will show you restaurants in the area that you may purchase certificates and use them there. Like you can buy a $10.00 one for $3.00. A $25.00 one for $10.00. There is a limit of how many you can use while you are in each place. Read each carefully.
I called the Orlando Visitors Bureau and they are sending us out a "Magic Card" which also gives discounts at certain restaurants/places. They are also sending out a "Care package" which includes a map and other things so I can learn the roads and get the gift certificates that we are going to use. I don't want to buy a certificate that is going to be so far away from everything and end up not using it. I will wait for the map to buy them.
We are so excited about this trip. My daughter Mackenzie made a paper chain and each day she tears a link off and right now there is 33 links left on her chain. 33 days until Disney!
I hope someone can use one or more of these tips and save some money.