On February 28, 2001, a magnitude 6.8 earthquake, located some thirty miles below the surface of the earth and about 10 miles away from Olympia Washington, shook the Pacific Northwest. This is the earthquake we talked about in last week's "Clipper".
The ground shook for a bit more than half a minute with some jolting movements then seemed to settle out over the next 2 minutes. After the first half minute it seemed like we were rocking gently on a boat.
I received these pictures from a relative that lives near Port Townsend, Washington. This is a drawing done by a sand tracing pendulum in a shop there called Mind Over Matter.
The pendulum moved in response to the shaking of the earthquake. It is pretty amazing how such a destructive thing as an earthquake can make such a lovely pattern.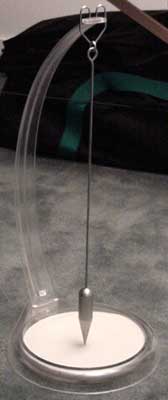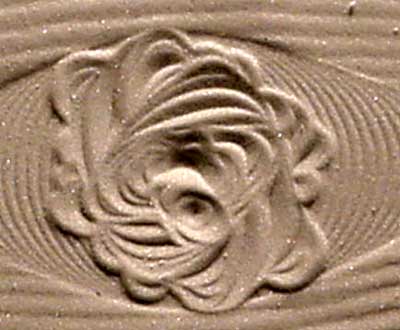 (You can contact Mind Over Matter at 888-385-3853 or via e-mail at Mind Over Matter for information about purchase of the pendulums.