March 24, 2008
0

found this helpful
You might be thinking of a toy fox terrier.
March 24, 2008
0

found this helpful
I have a miniature Rat Terrier. Rat Terriers look very similar to Jack Russells, but the have a more narrow face and not square like Jack Russells. She has pointy ears, not floppy like a Jack Russell. We think that she might be part Rat Terrier and part Chihuahua and that she is just called a "miniature" Rat Terrier.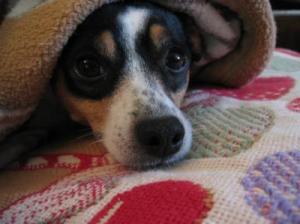 March 24, 2008
1

found this helpful
I have 2 JRT's one is called an English and one and Irish I can't remember which is which (LOL) but they look different and I bred them. The male is Sketty, and the female is Dixie.
This pic is of Dixie she is pregnant in this one she delivered on 3-18-08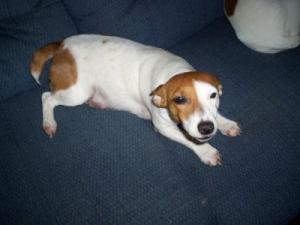 March 24, 2008
0

found this helpful
And this one is Sketty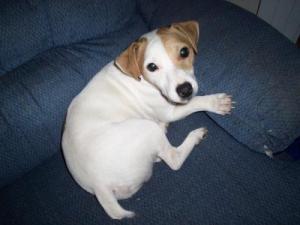 March 24, 2008
0

found this helpful
and I know this has nothing to do with JRT's but this is my other baby Meatball!!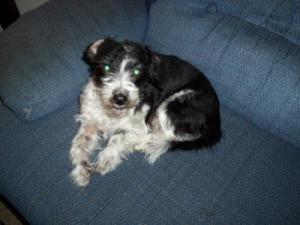 March 25, 2008
0

found this helpful
While not considered a miniature there is a short legged Russel, there cute, smart and usually have a attitude but that may be the owners fault, one thing to remember is that you HAVE to be the Boss, there really persistante if they want to do something, like chase anything that moves and I mean anything, they can be a handful to say the least,,,but i love mine :-)
By suzi (Guest Post)
March 29, 2008
0

found this helpful
There is no miniature jr. My female had 7 pups. We kept the runt. You might try that if you want a small one.
The thing about this breed is you never know what you are getting since they are a combination of 5 breeds.
By (Guest Post)
June 6, 2008
0

found this helpful
This is my mini jack russel Oscar, and my other dog Porter.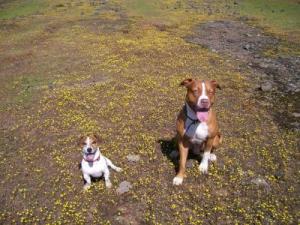 By lucy (Guest Post)
August 4, 2008
0

found this helpful
Yes there is a mini JR. I have one.
By Boomer (Guest Post)
October 10, 2008
0

found this helpful
This is my little girl Gabby. She will be 2 in Feb. We are going to look at a new menber of the family Saturday. The guy tells us that it is a mini jack. I just think they are all just small pups.
My last three dogs have been rotties. Very fun dogs, But the jack will keep you young. Always on the move. I am so glad we have a place for her to run. She loves to find mice.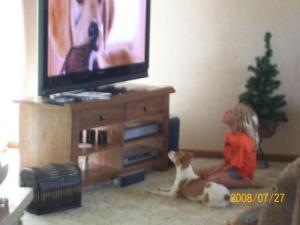 May 20, 2009
0

found this helpful
My friend has three short legged Irish Jack's. They are so small compared to my Jack-a-Bee (Jack/Beagle mix). She has them in lots of training and they do shows for lure coursing and agility. Very smart dogs these Jacks are!
August 11, 2009
0

found this helpful
A miniature "Jack Russell" is actually a JRT/Mini Pinscher mix or Mini-Jack. I own 1 and she totally looks like both breeds.
April 30, 2018
0

found this helpful
I belive that when people say miniture jrt they are referring to their size rather than what breed they actually are. My mini Jack is tiny and 4 years old. Acts like a puppy, looks like a puppy and behaves like the most obedient dog ever!
Honestly, it's true. I've read and read about jrts and I can honestly say that if you put the hard work and training in you can have a wonderful well behaved jrt like mine. In fact I lied there. I can't really say I worked really hard with him but I did take him to puppy classes and I did do simple tricks and treats when rewarding that's all. Hrs not like any jrt I've ever met. No barking, biting, destructiveness, pestering, dominating, growling, nothing.
He's a tiny little 4 year old bundle of joy.
I may even get another one to join him soon